Wednesday, June 19th 2013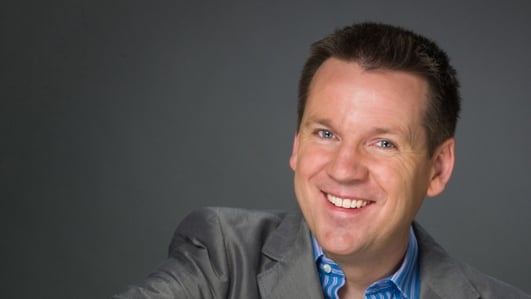 On Mooney today...
Derek is back ...
Brenda Donohue reports from Kilkenny, where she attended Ireland's first ever Children's Gospel Music Workshop.
Better news from our nest cameras, as the good weather has brought an abundance of food to the five bluetit chicks.
And, following reports that a young couple were robbed of €10,000 when trying to buy a car, Michael Sheridan gives Derek the pros and cons of buying and selling second-hand cars privately.
Derek In Barcelona
Last week, Derek visited Barcelona, where he came across this giant sculpture of a domestic cat, called The Cat of Botero, by the Colombian sculptor and painter Fernando Botero.
Cats are responsible for the deaths of billions of birds and small mammals worldwide each year.
Giant bronze sculpture of domestic cat in Barcelona
Note the giant Cat BELL to warn the birds!!!
The Cat of Botero is a sculpture of the colombian artist Fernando Botero. The cat was bought by the Barcelona local government in 1987. It's actual location is the "Rambla del Raval" a street in one of the dodgiest quarters of Barcelona: El Raval.
For more information about the cat, click here.
NestWatch 2013
Our Blue Tit nestlings are getting big and strong now - ornithologist Jim Wilson joins Derek from our Cork studio today with the latest from our nestbox!
One of the Blue Tit nestlings looks up
Our young nestlings are getting more adventurous
The female Blue Tit directly feeding her nestlings
The mother Blue Tit and her five remaining nestlings
Jim took this stunning photo of a young Blue Tit in his garden, and wants to remind everyone to leave alone any young nestlings they might come across that have left the nest, as the parents may still be feeding
them.
Photo by Jim Wilson
And across town, in Áras an Uachtaráin, our two young Swallows look as though they might fly the nestbox soon...
Stag and Hen Parties
Whilst in Barcelona, Derek ended up joining in on a stag party. And last Saturday, the ladies of Team Mooney all joined our reporter Katriona McFadden to help her celebrate her hen. It's a rite of passage for anyone who is getting married, but there's a huge divergence in how we celebrate that final big hurrah with all the girls or guys. Brenda Donohue has been out and about to find out just how varied the celebration of a hen or stag night can be!
Selling Your Second-Hand Car Privately
If you saw last night's Crimecall on RTÉ One, you will have seen the frightening story of a young couple held at knifepoint and robbed of €10,000 as they waited in a car park to pay for a car they found online.
Is this a common phenomenon? And what precautions can we take when buying or selling cars privately?
Derek is joined in studio today to discuss all this by Michael Sheridan, RTÉ's motoring correspondent.
Children's Gospel Workshop
Our reporter, Brenda Donohue, was in Kilkenny over the weekend, where she attended Ireland's first ever Children's Gospel Workshop!
220 pupils from 7-12 from Cork, Kilkenny, Dunamaggin, attended the workshop, which was given by Ja Ronn Thompson. Ja Ronn lectures on gospel music in San Francisco State University.
Brenda spoke to Ja Ronn, some of the children involved, and Teresa Comerford, the event manger of Kilkenny Gospel Choir Festival...
Hedgerows
It is an offence to 'cut, grub, burn or otherwise destroy hedgerows on uncultivated land during the nesting season from 1 March to 31 August, subject to certain exceptions'. For more information, click here.
To contact your local wildlife ranger, click here for contact details. To read the Wildlife (Amendment) Act 2000, click here.
Caring For Wild Animals
Please note that many species of mammals, birds, invertebrates etc... are protected under law and that, even with the best of intentions, only someone holding a relevant licence from the National Parks & Wildlife Service should attempt the care of these animals. For full details, please click here to read the NPWS Checklist of protected & rare species in Ireland. If you are concerned about a wild animal, please contact your local wildlife ranger - click here for details.
IMPORTANT NOTICE
Please DO NOT send any live, dead or skeletal remains of any creature whatsoever to Mooney Goes Wild. If you find an injured animal or bird, please contact the National Parks & Wildlife Service on 1890 20 20 21, or BirdWatch Ireland, on 01 281-9878, or visit www.irishwildlifematters.ie