Dawn Chorus 2018
This year's Dawn Chorus programme will take place on Sunday, May 6th 2018, and will be broadcast from across Europe and beyond between midnight and 7am! For more information, click here.
Follow Us On Social Media:
Facebook: www.facebook.com/rtenature
E-mail Us: mooney@rte.ie
Caring For Wild Animals
Please note that many species of mammals, birds, invertebrates etc... are protected under law and that, even with the best of intentions, only someone holding a relevant licence from the National Parks & Wildlife Service should attempt the care of these animals. For full details, please click here to read the NPWS Checklist of protected & rare species in Ireland. If you are concerned about a wild animal, please contact your local wildlife ranger - click here for details.
Events & Listings
Click here for a full list of events taking place around the country, and movies currently on release, which might be of interest to wildlife lovers!
Nature LIVE
On Sunday May 6th, 2018, RTÉ's Wild Island season goes international as Derek Mooney hosts one of the most ambitious LIVE natural history programmes ever undertaken. Broadcasting live from six countries across Europe, Nature LIVE will showcase some of the continents most extraordinary wildlife, from Polar Bears in the Norwegian Arctic to Flamingoes in southern Spain to Basking Sharks off the west of Ireland. This one-hour special will be anchored by RTÉ presenter Derek Mooney from the banks of Dublin's River Liffey, with wildlife film-maker Colin Stafford-Johnson on the Blasket Islands.
Viewers can take part by sharing their own pictures and videos of nature and wildlife using #naturelive from wherever they live in Europe.
JOIN US
We have a limited number of audience tickets for this live event. Apply for tickets by email to natureliveaudience@rte.ie
Location: Sir John Rogerson's Quay, Dublin
Date: Sunday 6th May 2018
Time: 16.30 - 18.00
*Gates close at 16.45!
Please note that this is an unseated event and outdoors so you will need to wear appropriate clothing for the Irish weather. We need the following information: The number of tickets you are applying for. Your name, surname, age contact phone number and address. The names, surnames and ages of your guests.
*Unfortunately we cannot accommodate for Children under 12yrs. All minors under 16 must be accompanied by an adult/guardian
Tickets are limited so first come first served!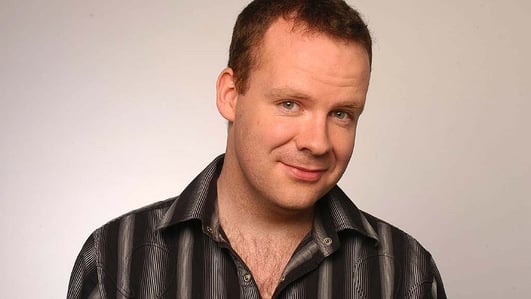 On Mooney today, with Neil Delamere...
Katrina McFadden discovers a Persian cat whose teeth are brushed with chicken flavoured toothpaste, and who is pushed around in her own pram! Officially, Ireland's most pampered pet! As the first ever book banned in the Irish Republic gets set for a reprint, Pat O'Mahony looks at the history of cultural censorship in Ireland. And, brussels sprouts sandwiches, chicken tikka lasagne... Are there are no limits to the absurdity of fusion foods? Robert Doggett, from the Trocodero Restaurant, and Sophie Morris, from Kooky Dough, give us their views!
Pampered Pets Winner
Last week we read that fashion designer Karl Lagerfeld had declared he wanted to marry his cat, Choupette. Choupette has two personal maids in her Parisian mansion and is a very mollycoddled moggie indeed.
Well we wondered how pampered are Ireland's pets? Could we out-do Paris?
And so we decided to launch a competition to find "Ireland's Most Pampered Pet"!
We asked you to send us a photo of your pet along with the story of how you spoil them.
And, boy, there is some serious pampering going on!
But there can only be one winner, so we join Katriona McFadden in our Galway studio, to find out who that is!
Winner: Penny the cat; owner: Edna Ridge, Galway
Penny/ Edna Ridge
And we also have five runners-up!
Hanzi/ owner: Oonagh O'Brien
Bella & Millie/ owner: Klarissa Horgan
Truffles & Pia/ owner: Muriel Haire
Lord Fluffy Follett/ owner: Geraldine Buggy
Barney/ owner: Janet Taylor
And we would like to pay an honourable mention to the following!
Sam/ owner: Siobhan McCarthy
Coco Chanel/ owner: Suzanne Winters
Kaspar/ owner: Stella Ring
We had lots of great entries, and narrowed them all down to a "top six". That is to say, a winner, and 5 runners-up.
But nobody goes away empty-handed!
Each of the five runners-up will receive a gorgeous hamper of products from Whiskas and Pedigree Chum.
The hampers will include a terrific selection of care products and treats for your pet.
Petcare products such as DentaStix and Dreamies, from the leading petcare brands.
And, of course, some lovely munchies, courtesy of Pedigree and Whiskas, Ireland's leading pet foods.
Fusion Foods
Legend has it that many women crave the most ridiculous combinations of foods when they are pregnant. Curry soup with Italian olives, banana ice cream and pickles, whatever you can think of, a pregnant woman somewhere has probably already eaten it!
However, it seems that strange mixtures are becoming more popular with the public in general, with the likes of chicken tikka lasagne (currently on sale in Iceland). And the latest concoction from Tayto is cheese and onion flavour chocolate!
If you have tasted these combinations, by all means text us on 51551 and let us know what you thought!
For the food purists, these kinds of combinations constitute crimes against good food which, presumably, should be punished by the complete removal of taste buds!
To discuss this, we are joined in studio by two food enthusiasts: Sophie Morris, co-founder of Kooky Dough, and author of Sophie Kooks – Quick and Easy Feelgood Food and Image Magazine Young Businesswoman of the Year 2012!
And we are also joined by Robert Doggett, co-owner and Maitre D' of the Trocodero Restaurant on Saint Andrew Street in Dublin.
The fusion food that Sophie and Robert taste in studio are:
Tayto Milk Chocolate Bar
Chicken Tikka Lasagne
Censored And Banned Books, Music And Movies
The first novel to be officially banned in Ireland after independence was republished last week.
Liam O'Flaherty's The House Of Gold was banned by the Irish Censorship of Publications Board the year after its release in 1929, as it was believed to be indecent and obscene.
The new publication of The House Of Gold through Nuascéalta Teo publishers marks the first time the book has been freely available in Ireland in more than 83 years.
Ireland has a long history of proscribing stuff, and today, Neil is joined in studio by TV and radio producer and director, Pat O'Mahony, who's been casting his not-easily-offended eye over some of Ireland's censorship moments...
Children's Gospel Workshop
Our reporter, Brenda Donohue, was in Kilkenny over the weekend, where she attended Ireland's first ever Children's Gospel Workshop!
220 pupils from 7-12 from Cork, Kilkenny, Dunamaggin, attended the workshop, which was given by Ja Ronn Thompson. Ja Ronn lectures on gospel music in San Francisco State University.
Brenda spoke to Ja Ronn, some of the children involved, and Teresa Comerford, the event manger of Kilkenny Gospel Choir Festival...
Hedgerows: It is an offence to 'cut, grub, burn or otherwise destroy hedgerows on uncultivated land during the nesting season from 1 March to 31 August, subject to certain exceptions'. For more information, click here.
To contact your local wildlife ranger, click here for contact details. To read the Wildlife (Amendment) Act 2000, click here.
IMPORTANT NOTICE
Please DO NOT send any live, dead or skeletal remains of any creature whatsoever to Mooney Goes Wild.
If you find an injured animal or bird, please contact the National Parks & Wildlife Service on 1890 20 20 21, or BirdWatch Ireland, on 01 281-9878, or visit www.irishwildlifematters.ie