Dawn Chorus 2018
This year's Dawn Chorus programme will take place on Sunday, May 6th 2018, and will be broadcast from across Europe and beyond between midnight and 7am! For more information, click here.
Follow Us On Social Media:
Facebook: www.facebook.com/rtenature
E-mail Us: mooney@rte.ie
Caring For Wild Animals
Please note that many species of mammals, birds, invertebrates etc... are protected under law and that, even with the best of intentions, only someone holding a relevant licence from the National Parks & Wildlife Service should attempt the care of these animals. For full details, please click here to read the NPWS Checklist of protected & rare species in Ireland. If you are concerned about a wild animal, please contact your local wildlife ranger - click here for details.
Events & Listings
Click here for a full list of events taking place around the country, and movies currently on release, which might be of interest to wildlife lovers!
Nature LIVE
On Sunday May 6th, 2018, RTÉ's Wild Island season goes international as Derek Mooney hosts one of the most ambitious LIVE natural history programmes ever undertaken. Broadcasting live from six countries across Europe, Nature LIVE will showcase some of the continents most extraordinary wildlife, from Polar Bears in the Norwegian Arctic to Flamingoes in southern Spain to Basking Sharks off the west of Ireland. This one-hour special will be anchored by RTÉ presenter Derek Mooney from the banks of Dublin's River Liffey, with wildlife film-maker Colin Stafford-Johnson on the Blasket Islands.
Viewers can take part by sharing their own pictures and videos of nature and wildlife using #naturelive from wherever they live in Europe.
JOIN US
We have a limited number of audience tickets for this live event. Apply for tickets by email to natureliveaudience@rte.ie
Location: Sir John Rogerson's Quay, Dublin
Date: Sunday 6th May 2018
Time: 16.30 - 18.00
*Gates close at 16.45!
Please note that this is an unseated event and outdoors so you will need to wear appropriate clothing for the Irish weather. We need the following information: The number of tickets you are applying for. Your name, surname, age contact phone number and address. The names, surnames and ages of your guests.
*Unfortunately we cannot accommodate for Children under 12yrs. All minors under 16 must be accompanied by an adult/guardian
Tickets are limited so first come first served!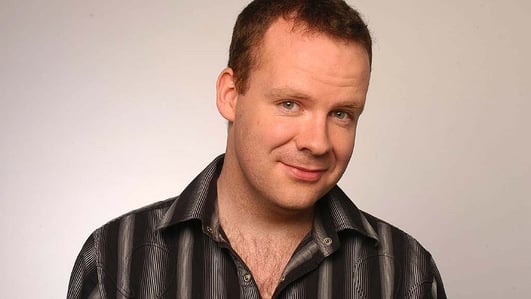 On Mooney today, with Neil Delamere...
We have a look through some of the weird and wonderful news stories on the wires, with Chris Kent and Gearóid Farrelly. From JFK to the Queen of England – Ellen Mahon lifts the lid on diplomatic dining since the foundation of the state. We touch base with Chad Ligon from Augusta, Georgia, he's the Bellyflop and Belching champion of the Redneck Olympics! And it's Monday, so we're looking for three players to take part in Mooney's Monday Quiz! The prize today is a fantastic two-night weekend break to Tulfarris Hotel & Golf Resort, in Wicklow, on the weekend of July 6th/7th, with entry into nearby Russborough House's Hints of History Gathering BBQ Festival, which also takes place that weekend! If you enjoy general knowledge, and you'd like to take part, then e-mail mooney@rte.ie, tweet @MooneyShow, or from 3pm call 1850 715 900 or text 51551 with your name, location and contact number.
Mooney's Monday Quiz
It's Monday, it's Mooney, so what does that mean?
Well, "Mooney's Monday Quiz" of course!!!
And we have a terrific prize up for grabs today…
It's a two-night weekend break for two people sharing a deluxe room in the 4-star Tulfarris Hotel and Golf Resort on Blessington Lake in County Wicklow (www.tulfarrishotel.com).
Tulfarris Hotel & Golf Resort, Wicklow
Your prize includes breakfast on both mornings and a three-course dinner on an evening of your choice in the LimeTree Restaurant.
One of the bedrooms at Tulfarris Hotel & Golf Resort, Wicklow
The Tulfarris Golf Course
And you MUST be available to avail of the hotel stay on Friday 5th and Saturday 6th of July as your prize ALSO includes free passes to the 'Hints of History Gathering Barbecue Festival' happening that weekend at nearby Russborough House (www.russboroughhouse.ie).
Russborough House in Wicklow
The maze at Russborough House
There will be history talks, Outdoor Opera, a Medieval Battle, Craftwork demonstrations, Kids treasure hunts – and a Barbeque! To find out more about the Festival, click here.
Well, if that sounds like something you would like to win...
...we are looking for three contestants to take part in Mooney's Monday Quiz today.
If you enjoy general knowledge, and you'd like to take part, then e-mail mooney@rte.ie, tweet @MooneyShow, or from 3pm call 1850 715 900 or text 51551 with your name, location and contact number.
The quiz will take place just after 4 o'clock today.
You must be over 18 to claim the prize but under 18's can play on your behalf.
Weird News Stories, with Chris Kent and Gearóid Farrelly
It's always fun to pick that old cliché out of the box, the one that goes "truth is stranger than fiction", and to take a few stories from around the world that underline the veracity of that claim!
Today, we are doing exactly that in the company of comedians Chris Kent and Gearóid Farrelly. Chris and Gearóid have done a little digging, and come up with some stories which are absolutely true, and at the same time utterly bizarre!
Here are some of their favourites:
Wrestler - My life sucks because I'm too hot:

http://www.news.com.au/entertainment/my-life-sucks-cos-im-too-hot-says-blonde-professional-wrestler-dana-adiva/story-e6frfmq9-1226656710996
Eyeball licking
http://www.guardian.co.uk/lifeandstyle/shortcuts/2013/jun/14/eyeball-licking-fetish-japanese-teenagers-sick
Unicorn passport
http://www.thesun.co.uk/sol/homepage/news/4965520/Girl-aged-9-waved-through-customs-on-fake-passport-for-toy-unicorn.html
999 - Prostitute
http://www.irishtimes.com/news/world/uk/punter-dials-999-to-complain-about-prostitute-s-looks-1.1428694
Chicken Burger Proposal
http://now.msn.com/chicken-burger-proposal-photo-goes-viral-as-another-sign-of-modern-love
91 year old weight lifter
http://ftw.usatoday.com/2013/06/watch-a-91-year-old-weightlifter-bench-press-187-pounds/
Diplomatic Dining
This week we will welcome the children of the 44th President of the United States back to the land of their ancestors. It is something we like to do - welcome back presidents of the United States and their children, as you can tell by the reception we gave this month 50 years ago to another Irish American president!
John Fitzgerald Kennedy arrived in Ireland to a rapturous reception only five months before he tragically died at the tender age of 46 in Dallas, Texas, on November 22, 1963.
And today we are going to look he had for dinner! To tell us more, Neil is joined by Elaine Mahon, who is an expert on Irish Diplomatic Dining since the inception of the state...
Redneck Olympics
Chad Ligon tells Neil about taking part in the Bellyflop and Burping contests in this year's Redneck Olympics in Augusta, Georgia!
For more, visit www.redneckolympics.com.
Hedgerows: It is an offence to 'cut, grub, burn or otherwise destroy hedgerows on uncultivated land during the nesting season from 1 March to 31 August, subject to certain exceptions'. For more information, click here.
To contact your local wildlife ranger, click here for contact details. To read the Wildlife (Amendment) Act 2000, click here.
IMPORTANT NOTICE
Please DO NOT send any live, dead or skeletal remains of any creature whatsoever to Mooney Goes Wild.
If you find an injured animal or bird, please contact the National Parks & Wildlife Service on 1890 20 20 21, or BirdWatch Ireland, on 01 281-9878, or visit www.irishwildlifematters.ie