Wednesday, June 12th 2013
This year's Dawn Chorus programme took place on Sunday, May 6th 2018, and was a roaring success! All India Radio producer Monika Gulati sent us a pic of herself sporting our Dawn Chorus beanie!!
May Events
Well whilst our Dawn Chorus programme may have finished for another year, throughout May, events are still taking place around the country to celebrate the beautiful birdsong that our feathered friends provide. For more information on these events, and on the annual Burren In Bloom festival that takes place from May 18th - 20th, visit our events listings page! And if you have an event you'd like to let our listeners know about, e-mail mooney@rte.ie.
Follow Us On Social Media:
Facebook: www.facebook.com/rtenature
E-mail Us: mooney@rte.ie
Caring For Wild Animals
Please note that many species of mammals, birds, invertebrates etc... are protected under law and that, even with the best of intentions, only someone holding a relevant licence from the National Parks & Wildlife Service should attempt the care of these animals. For full details, please click here to read the NPWS Checklist of protected & rare species in Ireland. If you are concerned about a wild animal, please contact your local wildlife ranger - click here for details.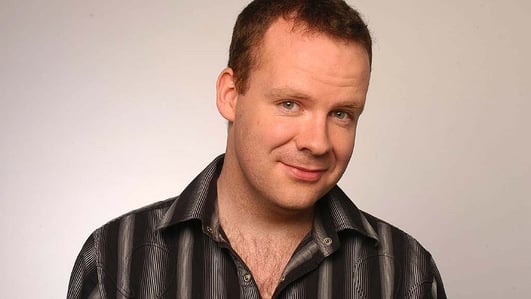 On Mooney today, with Neil Delamere...
As designer Karl Lagerfeld said last week he would marry his cat, we've decided to track down Ireland's most pampered pet. And, are these the most optimistic people in the country? Brenda Donohue tracks the rise and rise of beach volleyball in Ireland! We find out about the ring that will always remind you of your anniversary, Fergus Sweeney attends an upcycling workshop, and Olan McGowan has more examples of the world's biggest cons!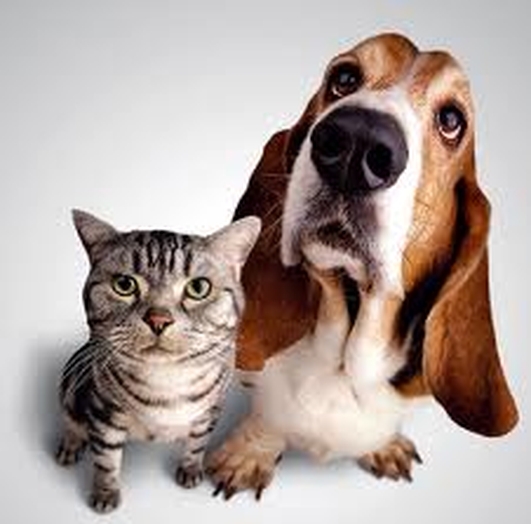 Launch of 'Pampered Pets' Competition
"I'd MARRY my cat!" was the headline-grabbing quote from fashion designer Karl Lagerfeld recently, when talking about his cat, Choupette. The 77-year old dotes on the 22-month old white moggie. So much so she has two personal maids at his Paris mansion, her own personal iPad and her own Twitter account! And her eyes are said to have inspired a cornflower-blue collection for Chanel, the fashion house for which Lagerfeld is Head Designer!!
Well it got us thinking about 'Pampered Pets'… We know they can't just be confined to Paris. We know there are lot of them in Ireland too.
So we've decided to have a bit of fun with it….
We're going to have a little competition to find 'Ireland's Most Pampered Pet' - AND award the owner a little prize.
Pretty much everyone LOVES their pets, so what we're looking for are the most 'Pampered Pets'. We are looking for mollycoddled moggies, pampered pooches, indulged insects and spoiled-rotten rabbits. Any sort of pet who is totally doted on – to the point of distraction!
There are people out there who spend a lot of time and money on their pets. Way more than the basics required to care for them. They take them everywhere, they bring them on holidays, they cook them special food, they buy them clothes, they groom them A LOT. They buy them special gadgets, they give them free reign of the house. The pets are the most important 'personality' in the house .
And what we're saying is send us in a picture of your Pampered Pet - and tell us why you think this is the 'Most Pampered Pet in Ireland'. It's as simple as that! You can e-mail pictures and stories to mooney@rte.ie (please mark your e-mail 'Pampered Pet') or post them to Pampered Pets, c/o Mooney, RTÉ Radio 1, Radio Centre, Donnybrook, Dublin 4.
The deadline to submit entries is this Monday, 17/06/13 at 5pm, and the winner will be announced on Tuesday's show.
The prize is truly special. Frances and John Brennan have offered us a two-night weekend break for two people sharing one room in the beautiful 5-star Park Hotel overlooking Kenmare Bay in Co Kerry. You'll receive breakfast on both mornings and dinner on an evening of your choice.
The Park Hotel in Kenmare, Kerry
AND you can bring your pet! Because the Park Kenmare is a pet-friendly hotel and has kennels you can use for dogs or any pet you fancy bringing along. Smaller pets will probably need to be kept in travel-cages but can be housed in the kennels overnight.
Beach Volleyball
It seems like a century ago now since we had the nice weather, but last Saturday our Brenda Donohue was out playing beach volleyball!
Last Saturday, a fun social 4-a-side tournament took place (two girls and two guys), and Brenda went along to find out more... She began by speaking to Miriam Gormley, President of The Beach Volleyball Association of Ireland.
There will be a training camp next Saturday in Dollymount from 12pm to 4pm, if anyone is interested. You can find out more by visiting the Association's Facebook page - https://www.facebook.com/groups/19432392234/.
From left: Janush Stolarek, Megan Burgdorf, Leanne Dignam, Miriam Gormally, Vinnie Santos, Brenda and Clodagh Doherty. Photo by Peter Whittaker.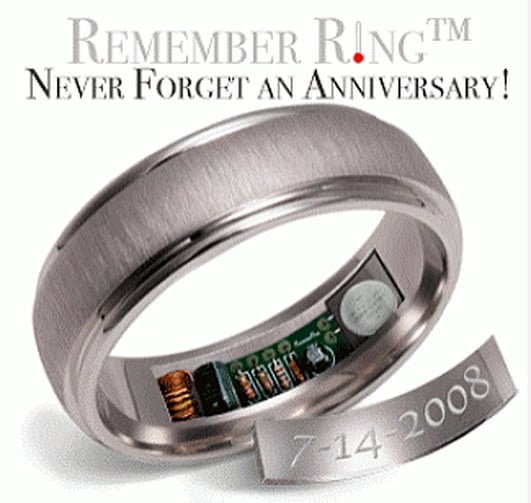 Remember Ring
How are you at remembering birthdays and anniversaries? Many men – and women – get in serious trouble when their wedding anniversary rolls around and they have totally forgotten it.
Well, there is now an invention that can solve your memory problems. It's not a Facebook reminder, it's not a phone alarm, it's something you wear everyday…
It's your wedding ring!
Yes, some clever boffin realised that you mightn't always check Facebook, you mightn't hear a phone reminder but you pretty much ALWAYS wear your wedding ring.
But how can a ring remind you of anything?!
Cleve Oines is on the line from Alaska Jewelry in Sitka, Alaska, to tell us all about their concept ring: the Remember Ring!
To find out more about the Remember Ring, visit www.alaskajewelry.com.
Upcycling
We're always keen to bring you money saving tips on this programme and today we're going to tell you how to freshen up your living room, or bring a touch of class to the bedroom. How could I do that, we hear you cry? Upcycling is the answer, and our producer Fergus Sweeney is in studio today to tell us more!
Fergus was in Cork recently, and passed a shop called The Paint Pot. They offer "upcycling Furniture Workshops". So instead of bringing your old armchair, or sideboard to a specialist or dropping it into the shop to have it restored you bring it in and do it yourself.
Example of an upcycled chair
The shop was started last August by two women, Jackie Cogan and Connie O'Kennedy. Connie told Fergus about some of the items of furniture that people are upcycling in her workshops; he also spoke to one of the participants in the Paint Shop Upcycling class, Sienna, who was bringing a wooden bookshelf back to live!
A half day workshop, between 10am to 1pm, is €60. A full day workshop costs €120. The Paint Shop is located in Angelsea Street in Cork. You can find out more on The Paint Shop's Facebook page.
Big Cons Of Our Time - Continued!
The 1973 movie The Sting is probably the greatest movie ever made about the whole "industry" of confidence trickery. And what an industry it is!
Conmen have been around for as long as money itself. And just in case you think these characters are exaggerated in works of fiction, like The Sting, think again!
Two stories involving conmen were covered in the papers over the last week, both with connections to our little island.
The first concerned a former U.S. Air Force pilot, who pleaded guilty recently for working fraudulently as a commercial airline pilot.
The second involved a very charming young Colombian man, who managed to con his way into the very exclusive Merrion Hotel in Dublin, walking away with €40,000 and some very nice jewellery!
Producer Olan McGowan has been looking into these two stories. And we've also decided to "celebrate", if that's the right word, some of the world's most legendary confidence tricksters.
Charles Ponzi
We've all heard of "Ponzi schemes". But they were actually named after a guy called Charles Ponzi, and Italian businessman who became known in the early 1920s as a swindler in North America for his money making scheme. Charles Ponzi promised clients a 50% profit within 45 days, or 100% profit within 90 days, by buying discounted postal reply coupons in other countries and redeeming them at face value in the United States. In reality, Ponzi was paying early investors using the investments of later investors. This type of scheme is now known as a "Ponzi scheme".
Gregor MacGregor
Gregor MacGregor made his fortune and reputation in the early 1800s when he convinced hundreds of investors that he was the prince of the fictional country of Poyois!
Frank Abagnale
People will know Frank best as he was betrayed by Leonardo DiCaprio in the movie Catch Me If You Can.
Robert Hendy-Freegard
Born in 1971, Robert was a British barman, car salesman, conman and impostor - who masqueraded as an MI5 agent. For more on this fascinating story, you can read this Guardian article all about Hendy-Freegard: www.guardian.co.uk/uk/2005/sep/06/ukcrime.
Clifford Michael Irving
Born on November 5th, 1930, Clifford is an American investigative reporter and writer. He is known for a fake "autobiography" of Howard Hughes in the early 1970s.
Hedgerows: It is an offence to 'cut, grub, burn or otherwise destroy hedgerows on uncultivated land during the nesting season from 1 March to 31 August, subject to certain exceptions'. For more information, click here.
To contact your local wildlife ranger, click here for contact details. To read the Wildlife (Amendment) Act 2000, click here.
IMPORTANT NOTICE
Please DO NOT send any live, dead or skeletal remains of any creature whatsoever to Mooney Goes Wild.
If you find an injured animal or bird, please contact the National Parks & Wildlife Service on 1890 20 20 21, or BirdWatch Ireland, on 01 281-9878, or visit www.irishwildlifematters.ie