This year's Dawn Chorus programme took place on Sunday, May 6th 2018, and was a roaring success! All India Radio producer Monika Gulati sent us a pic of herself sporting our Dawn Chorus beanie!!
May Events
Well whilst our Dawn Chorus programme may have finished for another year, throughout May, events are still taking place around the country to celebrate the beautiful birdsong that our feathered friends provide. For more information on these events, and on the annual Burren In Bloom festival that takes place from May 18th - 20th, visit our events listings page! And if you have an event you'd like to let our listeners know about, e-mail mooney@rte.ie.
Follow Us On Social Media:
Facebook: www.facebook.com/rtenature
E-mail Us: mooney@rte.ie
Caring For Wild Animals
Please note that many species of mammals, birds, invertebrates etc... are protected under law and that, even with the best of intentions, only someone holding a relevant licence from the National Parks & Wildlife Service should attempt the care of these animals. For full details, please click here to read the NPWS Checklist of protected & rare species in Ireland. If you are concerned about a wild animal, please contact your local wildlife ranger - click here for details.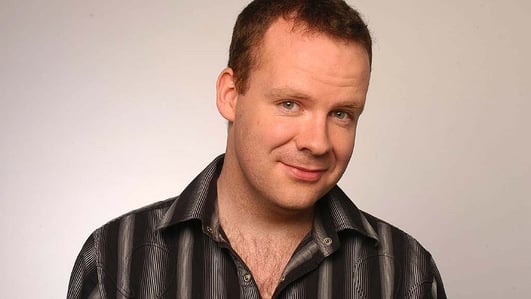 On Mooney today, with Neil Delamere...
Neil talks to The Naked Tour Guide – an enterprising Irish student making waves in Prague. We find out about the Limerick man preparing to row two thousand miles across the Arctic Ocean. And get your calls in to podiatrist Mary Moore who'll be advising on limiting the damage caused by six inch heels! E-mail us now on mooney@rte.ie, tweet @MooneyShow, or from 3pm call 1850 715 900 or text 51551.
Big Cons Of Our Time
The 1973 movie The Sting is probably the greatest movie ever made about the whole "industry" of confidence trickery. And what an industry it is!
Conmen have been around for as long as money itself. And just in case you think these characters are exaggerated in works of fiction, like The Sting, think again!
Two stories involving conmen were covered in the papers over the last week, both with connections to our little island.
The first concerned a former U.S. Air Force pilot, who pleaded guilty recently for working fraudulently as a commercial airline pilot.
The second involved a very charming young Colombian man, who managed to con his way into the very exclusive Merrion Hotel in Dublin, walking away with €40,000 and some very nice jewellery!
Producer Olan McGowan has been looking into these two stories. And we've also decided to "celebrate", if that's the right word, some of the world's most legendary confidence tricksters.
Charles Ponzi
We've all heard of "Ponzi schemes". But they were actually named after a guy called Charles Ponzi, and Italian businessman who became known in the early 1920s as a swindler in North America for his money making scheme. Charles Ponzi promised clients a 50% profit within 45 days, or 100% profit within 90 days, by buying discounted postal reply coupons in other countries and redeeming them at face value in the United States. In reality, Ponzi was paying early investors using the investments of later investors. This type of scheme is now known as a "Ponzi scheme".
Gregor MacGregor
Gregor MacGregor made his fortune and reputation in the early 1800s when he convinced hundreds of investors that he was the prince of the fictional country of Poyois!
Frank Abagnale
People will know Frank best as he was betrayed by Leonardo DiCaprio in the movie Catch Me If You Can.
Robert Hendy-Freegard
Born in 1971, Robert was a British barman, car salesman, conman and impostor - who masqueraded as an MI5 agent. For more on this fascinating story, you can read this Guardian article all about Hendy-Freegard: www.guardian.co.uk/uk/2005/sep/06/ukcrime.
Clifford Michael Irving
Born on November 5th, 1930, Clifford is an American investigative reporter and writer. He is known for a fake "autobiography" of Howard Hughes in the early 1970s.
Arctic Rowing Adventure
A Limerick man in a little row boat is about to take on a 3,000 kilometre journey in an attempt to become the first to do it on human power alone and in one season. His name is Paul Gleeson and he joins Neil in studio today!
On July 1, Paul and his fellow rowers will attempt to row 2,000 miles across the infamous North West Passage in the Canadian High Arctic, starting in Inuvik (Northern Canada) and finishing in Pond Inlet (On Baffin Island). It is a sea route through the Arctic Ocean, along the northern coast of North America via waterways amidst the Canadian Arctic Archipelago, connecting the Atlantic and Pacific Oceans.
To find out more about Paul's Adventure visit www.mainstreamlastfirst.com. And for more information about Paul, visit www.paulgleeson.com.
The book that Paul and his rowing partner Tori wrote in 2010 about their Atlantic exploits is called Crossing The Swell: An Atlantic Journey By Rowboat, and is published by Rocky Mountain Books.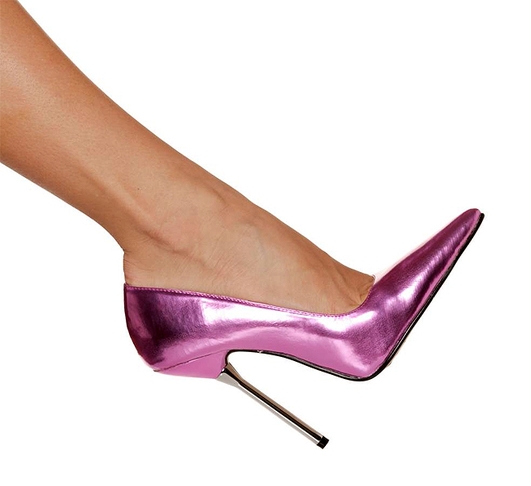 High Heels
Our feet are one of the hardest working parts of our body, walking perhaps hundreds of thousands of kilometers in our lifetime.
So why are men and women willing to suffer uncomfortable shoes that can cause long-term damage including trapped nerves, arthritis and stress fractures which may even require surgery - all for the beauty of a six inched heel?!
Podiatrist Mary Moore has come in today to share her thoughts on a recent survey which says that half the female population in the UK will put up with foot problems for the sake of fashion...
To visit Mary's website, go to www.marymoorepodiatry.ie.
Hedgerows: It is an offence to 'cut, grub, burn or otherwise destroy hedgerows on uncultivated land during the nesting season from 1 March to 31 August, subject to certain exceptions'. For more information, click here.
To contact your local wildlife ranger, click here for contact details. To read the Wildlife (Amendment) Act 2000, click here.
IMPORTANT NOTICE
Please DO NOT send any live, dead or skeletal remains of any creature whatsoever to Mooney Goes Wild.
If you find an injured animal or bird, please contact the National Parks & Wildlife Service on 1890 20 20 21, or BirdWatch Ireland, on 01 281-9878, or visit www.irishwildlifematters.ie