Mooney - Monday, May 27th 2013
Dawn Chorus 2018
This year's Dawn Chorus programme will take place on Sunday, May 6th 2018, and will be broadcast from across Europe and beyond between midnight and 7am! For more information, click here.
Follow Us On Social Media:
Facebook: www.facebook.com/rtenature
E-mail Us: mooney@rte.ie
Caring For Wild Animals
Please note that many species of mammals, birds, invertebrates etc... are protected under law and that, even with the best of intentions, only someone holding a relevant licence from the National Parks & Wildlife Service should attempt the care of these animals. For full details, please click here to read the NPWS Checklist of protected & rare species in Ireland. If you are concerned about a wild animal, please contact your local wildlife ranger - click here for details.
Events & Listings
Click here for a full list of events taking place around the country, and movies currently on release, which might be of interest to wildlife lovers!
Nature LIVE
On Sunday May 6th, 2018, RTÉ's Wild Island season goes international as Derek Mooney hosts one of the most ambitious LIVE natural history programmes ever undertaken. Broadcasting live from six countries across Europe, Nature LIVE will showcase some of the continents most extraordinary wildlife, from Polar Bears in the Norwegian Arctic to Flamingoes in southern Spain to Basking Sharks off the west of Ireland. This one-hour special will be anchored by RTÉ presenter Derek Mooney from the banks of Dublin's River Liffey, with wildlife film-maker Colin Stafford-Johnson on the Blasket Islands.
Viewers can take part by sharing their own pictures and videos of nature and wildlife using #naturelive from wherever they live in Europe.
JOIN US
We have a limited number of audience tickets for this live event. Apply for tickets by email to natureliveaudience@rte.ie
Location: Sir John Rogerson's Quay, Dublin
Date: Sunday 6th May 2018
Time: 16.30 - 18.00
*Gates close at 16.45!
Please note that this is an unseated event and outdoors so you will need to wear appropriate clothing for the Irish weather. We need the following information: The number of tickets you are applying for. Your name, surname, age contact phone number and address. The names, surnames and ages of your guests.
*Unfortunately we cannot accommodate for Children under 12yrs. All minors under 16 must be accompanied by an adult/guardian
Tickets are limited so first come first served!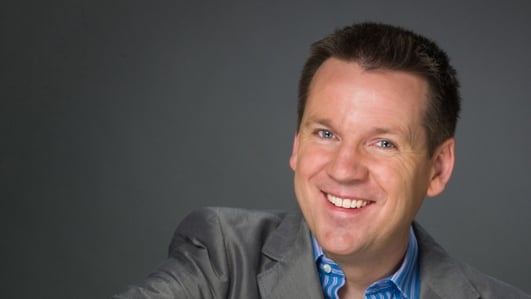 On Mooney today...
200,000 YouTube hits later, Derek has the latest news on the cat who has adopted the ducklings on the farm in Clara. Katriona meets the 'Scoodoos' – ancient tree spirits who are currently visiting Ireland. Conor Faughnan from the AA has the latest motoring news. And Colin Stafford-Johnson lets us in on Tthe Secret Life Of The Shannon...
BioBlitz 2013
Over the course of 24 hours, from 5pm last Friday until 5pm last Saturday, a biological survey took place in four locations across Ireland: Wicklow Mountains National Park, Burren National Park, Lough Key Forest Park and Colebrooke Estate in Fermanagh. The television coverage was fronted by Sinéad Kennedy, Derek Mooney and Colin Stafford-Johnson (pictured above). A huge thank-you to the 180 scientists and recorders who worked to identify so many species, and congratulations to the winners, who were Colebrooke Estate!
You can find out more about the BioBlitz by visiting http://bioblitz.biodiversityireland.ie/.
Click here to view the first programme from Friday night, and click here to view the results show, that aired last night.
Duckling Adoption Update
Last Thursday, we were the first to bring you the extraordinary story of Ronan and Emma Lally's 'White Cat'.
She had adopted three ducklings on the Lally's farm in Clara in Co Offaly – and was actually breast feeding them.
If you don't believe us have a look!
This first one that Katriona shot last Thursday night (which, by the way, has now got over 205,000 views on YouTube!! And counting!!)
AND a more up-to-date video that was filmed by the Lally's friend Maura Cunningham over the weekend that shows Day Six in the life of these little ducklings.
Well we're all just dying to know how this relationship is progressing and Ronan Lally is on the phone now from his home in Clara, Co Offaly, as is vet Andrew Byrne, and Niall Hatch from BirdWatch Ireland joins us in studio.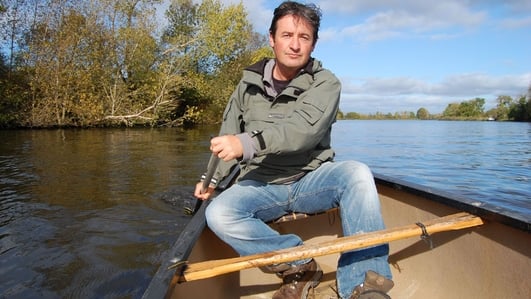 The Secret Life Of The Shannon
Last night's The Secret Life of the Shannon was the first of two new programmes on RTÉ One about the River Shannon, beautifully filmed by Emmy-award winning wildlife cameraman Colin Stafford-Johnson, who is with us in studio today!
To watch the first episode back again on the RTÉ Player, click here.
The second and final episode will be broadcast next Sunday, June 2nd, on RTÉ One at 6.30pm.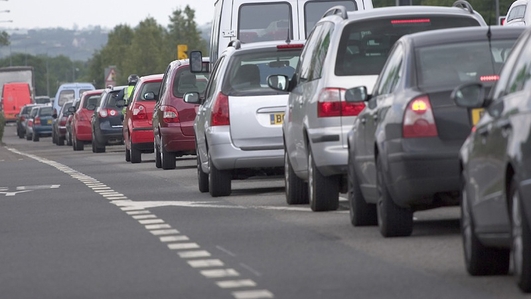 Motoring Stories
The recent row between the Minister for Justice Alan Shatter and TD Mick Wallace was around the issue of penalty points. We're not going to talk about the rights and wrongs of that argument here but the latest figures we have for the numbers of drivers who are getting penalty points shows a decrease. So good news then? Drivers are getting the message and they're changing their behaviour? Maybe that's not quite the case though...
Conor Faughnan, Director of Policy with AA Ireland is in studio to explain...
Scoodoos
Our reporter Katriona McFadden is in studio with Derek, and with her is a 'creature' made out of twigs – a 'Scoodoo'! It's a 'tree spirit', and is apparently communicating with Derek right now!
Every Scoodoo is different; the one in studio is quite small, but when Katriona travelled to Mayo she saw several big Scoodoos – some the size of people - and they are showing up in all manner of places. There was one on the Charlestown roundabout for example, they have shown up on the side of the N17, they've come to Dublin.
Ciaran Burke and his Finnish wife Hannah run The Garden School in Ballaghdereen, and they are responsible for bringing them to life. They're making them and putting them in strange places to get people talking – and they just found out they'll be exhibiting at BLOOM in Phoenix Park this year! So Katriona went to Mayo to meet them... For more information about scoodoos, visit http://scoodoos.com/.
Hedgerows: It is an offence to 'cut, grub, burn or otherwise destroy hedgerows on uncultivated land during the nesting season from 1 March to 31 August, subject to certain exceptions'. For more information, click here.
To contact your local wildlife ranger, click here for contact details. To read the Wildlife (Amendment) Act 2000, click here.
IMPORTANT NOTICE
Please DO NOT send any live, dead or skeletal remains of any creature whatsoever to Mooney Goes Wild.
If you find an injured animal or bird, please contact the National Parks & Wildlife Service on 1890 20 20 21, or BirdWatch Ireland, on 01 281-9878, or visit www.irishwildlifematters.ie