On Mooney Goes Wild today, with Olan McGowan
Seven eggs in the bluetit nest, two eggs in the swallows nest, and lots more to come! NestWatch 2013 is well and truly up and running. And following our discovery of a cat breastfeeding ducklings in County Offaly, we explore the extraordinary phenomenon of adoption in the animal kingdom!
Ducklings Suckle On Clara Cat!
Families come in all shapes and sizes.
Sometimes Mum and Dad look after the children.
Sometimes it's only Mum or only Dad.
Sometimes it's a grandparent or aunt or uncle.
But, usually, they are all the same SPECIES!
We got a fascinating e-mail into Mooney, telling us of a most peculiar story: baby ducks who have been adopted by their arch-enemy... the cat!
Yesterday, Mooney reporter Katriona McFadden went to find out more, and today, our panel of Richard Collins, Eanna ni Lamhna and Eric Dempsey chat about this extraordinary friendship…
Ronan and Emma Lally live on a small farm in Clara, Co. Offaly, and they e-mailed us to tell us that they "keep some hens. We got some duck eggs from a local lady and put them under a broody hen. Three of the ducklings survived. But then they disappeared and Ronan blamed the cat".
True enough 'The White Cat', as they call her, was spotted a while later with a duckling in her mouth. But she wasn't eating it - she was bringing the ducklings in to cuddle up with her newly-born kittens!
Now, if that wasn't mad enough, Ronan and Emma spotted the ducklings breastfeeding from the cat – so they told their family who said "you have to contact Mooney!"
The White Cat with her kittens and adopted ducklings!
The White Cat with her kittens and adopted ducklings!
The White Cat with her kittens and adopted ducklings!
The White Cat with her kittens and adopted ducklings!
The White Cat with her kittens and adopted ducklings!
NestWatch 2013
In our Blue Tits nest in Derek's back garden, our female is still sitting on seven eggs, whilst across town, in Áras an Uachtaráin, there are two eggs in our Swallow nest there. Eric Dempsey, from the Birds of Ireland News Service, is one of Ireland's foremost authorities on swallows, and a few years ago, he made a documentary with Derek, called From Egg To Africa. You can listen back to it by clicking here.
Click here to watch the Blue Tit NestWatch
BioBlitz 2013
Last week on Mooney Goes Wild, we did a little preview of National Biodiversity Week, flagging many of the events that were happening this week to celebrate Ireland's unique flora and fauna.
And one of the events we flagged was a 24-hour, multi-location spectacular entitled "BioBlitz".
Kicking off at 5pm today, and finishing up at 5pm tomorrow, the BioBlitz will feature an extensive programme of public events, supported by up to 170 scientists all around the country.
Anchoring the television part of the event is our very own Derek Mooney, who explains to Olan what it's all about!
For more information, visit http://bioblitz.biodiversityireland.ie/, and to follow the records as they come in, visit http://records.biodiversityireland.ie/bioblitz_2013.php. And the BioBlitz will be broadcast on RTÉ One from 7pm to 8pm this evening!
Unfaithful Birds!
You might remember last week we spoke to Mr Luke McNally, formerly of Trinity College, now at the University of Edinburgh. Luke did some extensive studies into the origin of lying and deception in human beings, focusing his research on the phenomenon of deception in primates.
Well, it seems this phenomenon is a little more widespread in the animal kingdom then you might think. It's even prevalent in the bird world! Shock, horror!
We speak a lot about how many bird species can be monogamous, and we can to see this as a thing of beauty. But infidelity, it appears, is actually rampant!
Nina Wedell is Professor of Evolutionary Biology at the College of Life & Environmental Sciences at the University of Exeter, and she joins Olan on the line today to tell us more...
Adoption In The Animal World
Earlier this week, our reporter Katriona McFadden visited a small farm in Co. Offally to witness an unusual friendship: a cat on the farm had adopted some ducklings and was breast feeding them. In the report, you might have heard Niall Hatch of BirdWatch Ireland saying that if he hadn't seen it with his own eyes, he would never have believed it!
And incredible though it is, it's not uncommon in the animal kingdom. Our next guest has explored this phenomenon in great detail.
Jennifer Holland is the author of a book called Unlikely Friendships. And in the book, she documents some heartwarming tales of animals who, with nothing else in common, bond in the most unexpected ways. Jennifer joins us on the phone today from Virginia in the USA, to tell us more about this...
Swans Ringing Bells
The Bishops Palace and Gardens in Wells, Somerset, are famous all over the world for the swans who ring a bell alongside the gatehouse when they want food. Palace Caretaker Paul Arblastar is on the line to explain more...
To find out more about The Bishop's Palace, and the swans who live there, visit www.bishopspalace.org.uk/swan-watch.
App Article: Dandelion: Our Best Known Weed! (by Terry Flanagan)
Terry Flanagan is the author of this week's app article, in which he tells us all about dandelions...
Spring has finally sprung and that means plenty of fresh green growth. But that doesn't just mean the grass. It also means that the weeds will take off, and it's now time to do something about them.
But what exactly is a weed? In fact, it's quite difficult to give a precise definition and different books will give different answers. My favourites include; 'an unwanted plant' or 'a plant growing in the wrong place'.
So what is Ireland's best-known 'weed'? Well, it's everywhere at the moment. No matter where you go for a walk, along a canal or river bank, field or woodland, they're everywhere. Yes, you've guessed it, the dandelion!
To find out more, download the Mooney app, for iPhone and Android phones, to read the rest of Terry's article, and much more!
The Second Chance Archive
Have another chance to hear some of our Mooney Goes Wild programmes uncovered from the RTÉ Radio 1 archive. Click the links below for more information.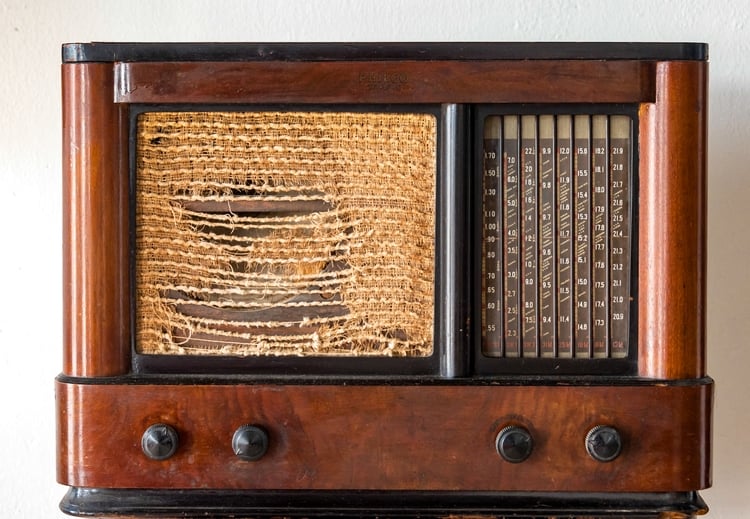 The Dance of the Cuckoos - Mooney Goes Wild Special
The Blue Whale - Mooney Goes Wild Special
Feathers - Mooney Goes Wild Special
Bergen Whale - Mooney Goes Wild Special
Sparrows - Mooney Goes Wild Special
Wildlife Film Makers - Mooney Goes Wild Special
The Common Swift - Mooney Goes Wild Special
E-mail: mooney@rte.ie Facebook: facebook.com/rtenature Twitter: @NatureRTE
Hedgerows
Statement from BirdWatch Ireland, Thurs Feb 28th 2019:
BirdWatch Ireland wishes to remind the public, local authorities and contractors that hedge-cutting is NOT permitted between 1st March and 31st August inclusive, except in the case of any of the derogations permitted under the Wildlife Act 1976, as amended. The Heritage Act 2018 gives the Minister for Culture, Heritage and the Gaeltacht the power to make certain changes to these dates, but it is important to note that, as yet, the Minister has not done so. As a result, the usual dates when hedge-cutting is prohibited currently remain unchanged.
It is an offence to 'cut, grub, burn or otherwise destroy hedgerows on uncultivated land during the nesting season from 1 March to 31 August, subject to certain exceptions'. For more information, click here. To read the Heritage Bill 2016, as passed by Dáil Éireann on July 5th 2018, click here. To read the Heritage Act 2018, click here.
To contact your local wildlife ranger, click here for contact details. To read the Wildlife (Amendment) Act 2000, click here.
Caring For Wild Animals
Please note that many species of mammals, birds, invertebrates etc... are protected under law and that, even with the best of intentions, only someone holding a relevant licence from the National Parks & Wildlife Service should attempt the care of these animals. For full details, please click here to read the NPWS Checklist of protected & rare species in Ireland. If you are concerned about a wild animal, please contact your local wildlife ranger - click here for details.
IMPORTANT NOTICE
Please DO NOT send any live, dead or skeletal remains of any creature whatsoever to Mooney Goes Wild. If you find an injured animal or bird, please contact the National Parks & Wildlife Service on 1890 20 20 21, or BirdWatch Ireland, on 01 281-9878, or visit www.irishwildlifematters.ie Theme From Tales Of The Unexpected
The Ron Grainer Orchestra
2:21