Win a holiday to New York, Cuncún in Mexico AND a Caribbean Cruise with Mooney's Money this week!
If you play Mooney's Money from Monday to Thursday this week, you'll automatically be in with a chance to win an AMAZING holiday to New York, Cancún, and the Caribbean!! Just answer a simple general knowledge question, and not only could you win €1000, you could also be in with a chance of winning this incredible prize! Each of our daily winners, from Monday to Thursday, will play the Big 4-0 Competition on Thursday, with a chance of winning this 3-in-1 holiday! Click here to find out how to enter today!
PRIZE DETAILS:
7-night Caribbean cruise on Royal Caribbean Freedom of the Seas. Depending on dates that are booked it can be either option.
- Port Canaveral, Florida; CocoCay, Bahamas; Charlotte Amalie, St. Thomas; Philipsburg, St. Maarten; Port Canaveral, Florida
- Port Canaveral, Florida; Labadee, Haiti; Falmouth, Jamaica; George Town, Grand Cayman; Cozumel, Mexico; Port Canaveral, Florida
- All inclusive board. Drinks excluded
- The winner will be told that there are dates available in Sept-Nov (subject to availability) and
- When the winner is selected, American Holidays will liaise with winner to get them the package as close to the dates that they wish to travel as possible.
- You must be able to travel in these months and on the agreed dates.
Five night stay in Mexico at 5* Secrets The Vine Cancun.
- All Inclusive board basis
4 night stay in Deluxe one bedroom Suite at the Hotel Beacon NYC
- Room Only
Flights – international and transfer flights included
- Flights for 2 people from Dublin to Orlando
- Internal flights for 2 people from Orlando to Cancun, Mexico
- 2 Internal flights from Cancun to Newark
- 2 flights from Newark to Dublin with United Airlines
- Hotel – airport transfers only included in Mexico
Terms and Conditions
- Prize is for 2 persons over 21 years of age only
- The prize is subject to availability and no cash alternative can be offered
- Travel is applicable for only certain dates in September, American Holidays will advise exact travel dates once winner has been announced
No other dates will be offered, so winner must be available to travel on these dates or prize will be forfeited.
- Prize is applicable for only the hotels and Cruise ship as mentioned
- Holiday insurance is not included
- Transfers are not included
- Prize is non-transferable
- No changes will be permitted
- It is the prize winners responsibility to ensure all passport & visa (if required) are valid for travel
- American Holidays holds the rights to the prize
The Pig Syndicate
We have had a lot of discussion about pigs on this show, particularly rearing urban pigs.
Can it be done? What's involved? And how will the neighbours feel?
Well in Balbriggan, Co. Dublin, there is an allotment which has the first free range herd of pigs owned by a syndicate in Ireland!
Brenda met Caitriona Redmond, who is Chair of the Balbriggan Community Allotment Association, to find out more.
And if you'd like to learn more about the syndicate, then visit their Facebook page or visit www.balbriggan.info.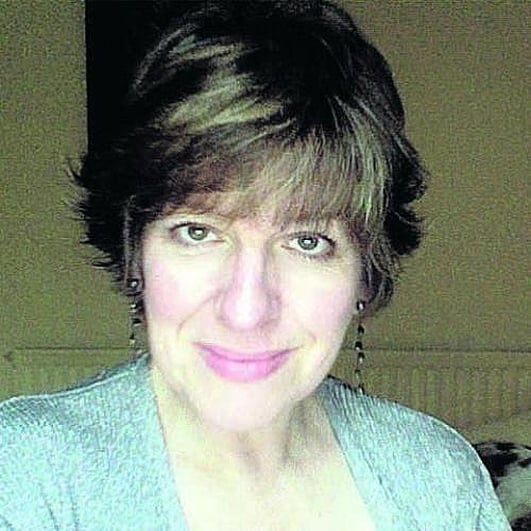 Finance For Families
In spite of all the teenage protests, a mother's job is never done!
According to financial journalist Jill Kirby, because of the economic crisis, the role of mother is more crucial than ever before if we want to stop losing sons and daughters to emigration and help those knocked down by the recession back on their feet.
So we need to do a few things...
Parents need to get back in control.
We need to talk to each other and speak up when we get into financial difficulty.
And we need to look to the financial security of the family as a whole, not as its separate units.
Jill Kirby is Personal Finance journalist with The Sunday Times, and she joins Derek in studio today to chat about the importance of financial planning, and the ICA Mother & Daughter Personal Finance Tour!
The dates for the tour are:
May 23: Dungarvan Federation: 8pm, The Park Hotel, Dungarvan
May 29: Longford Federation: 7.30pm, Longford Rugby Club
May 25: Portlaoise – Jill Kerby to address National Conference
June 13: Dublin, Blackrock Guild, 8pm
Oct 3: Wexford Federation, FerryCarrig Hotel, 8pm
Oct 14: Mayo Federation, Welcome Inn, Castlebar, 8pm
Oct 24 – Monaghan, 8pm, Welcome Inn, Castlebar
For information about the tour, click here. Or click here to visit Jill's website!