This year's Dawn Chorus programme took place on Sunday, May 6th 2018, and was a roaring success! All India Radio producer Monika Gulati sent us a pic of herself sporting our Dawn Chorus beanie!!
May Events
Well whilst our Dawn Chorus programme may have finished for another year, throughout May, events are still taking place around the country to celebrate the beautiful birdsong that our feathered friends provide. For more information on these events, and on the annual Burren In Bloom festival that takes place from May 18th - 20th, visit our events listings page! And if you have an event you'd like to let our listeners know about, e-mail mooney@rte.ie.
Follow Us On Social Media:
Facebook: www.facebook.com/rtenature
E-mail Us: mooney@rte.ie
Caring For Wild Animals
Please note that many species of mammals, birds, invertebrates etc... are protected under law and that, even with the best of intentions, only someone holding a relevant licence from the National Parks & Wildlife Service should attempt the care of these animals. For full details, please click here to read the NPWS Checklist of protected & rare species in Ireland. If you are concerned about a wild animal, please contact your local wildlife ranger - click here for details.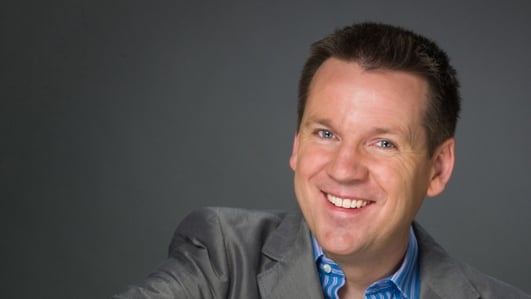 Mooney
Olan McGowan with his unique mix of conversation, information, advice and entertainment
On Mooney Goes Wild today, with Olan McGowan...
Earthworm spaghetti! Bug bolognese! According to a recent UN report, eating insects could be the perfect answer to human nutritional needs, including providing a cure for obesity! We talk to one of the authors involved. Nestwatch 2013 is up and running, and we expect a clutch of eggs to be laid over the coming days. And, we meet the Trinity College researcher who reckons he's discovered the evolutionary origin of humankind's skill at deception and lying.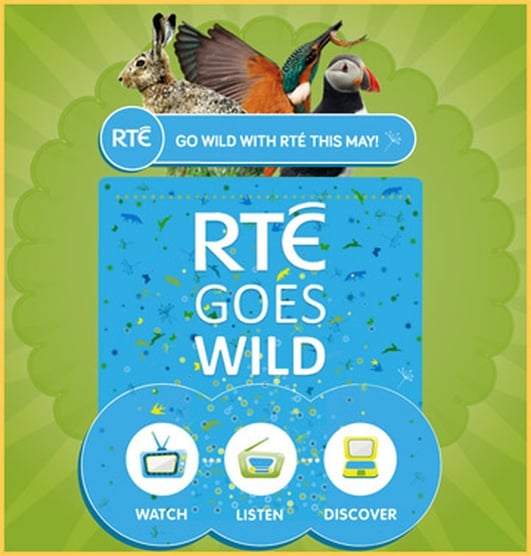 National Biodiversity Week
You're probably aware that May is the month of RTÉ Goes Wild, and your national broadcaster has lined up an array of radio and television output, celebrating Ireland's wildlife!
Amongst other things, the final episode of Secrets of the Irish Landscape, presented by Derek Mooney, will be broadcast this Sunday, May 19, at 18:30. Derek follows in the footsteps of Ireland's greatest environmentalist, Robert Lloyd Praeger.
To find out more about RTÉ Goes Wild, visit www.rte.ie/tv/rtegoeswild.
Derek will also be involved in another show, next Friday, May 24th, entitled "Bio Blitz".
The event will be held at four locations; Wicklow Mountains National Park, Co. Wicklow, Burren National Park, Co. Clare, Lough Key Forest Park, Co. Roscommon and Colebrooke Estate, Co. Fermanagh.The four sites will compete to record the most species of wildlife over a 24-hour period. There will also be a programme of activities at each site running in conjunction with BioBlitz for anyone interested in wildlife to attend and join in the recording activity.
For more information about the BioBlitz, visit http://bioblitz.biodiversityireland.ie/.
And quite apart from RTÉ Goes Wild, over the month of May, next week is also National Biodiversity Week, a week designed to give people the opportunity to really celebrate and learn more about our native plant and animal species. And also, to find out about how we, as communities, interact with our environment.
National Biodiversity Week starts off tomorrow, Saturday May 18th, and runs until the following Sunday May 26th! There are over 70 free and exciting events happening around Ireland, in all kinds of locations: mountains, forests, bogs and beaches.
Events such as the 'Annual Dawn Chorus Walk', the 'Native Species Weekend at Dublin Zoo' and a 'Biodiversity Experience' at the Bog of Allen Nature Centre have been organised.
Richard, Eanna and Terry have been taking a look at what's happening, and join Olan in studio to chat through some of their favourite events...
Visit http://ien.ie/bw13/events/ to find out what's happening in your area!
Why We Should Eat Insects!
Now, around this time, many of you might be experiencing a bit of a mid-afternoon slump! And lots of you might rely on snacks to see you through until the end of the day – a cuppa, a bag of crisps or a chocolate bar. But have you ever considered snacking on grasshoppers instead? How about a nice juicy beetle? Or a handful of mealworm?!
The eating of insects is known as entomophagy, and its benefits are huge. A new report, called "Edible Insects: Future Prospects For Food And Feed Security", takes a look at how eating insects is good for your health, environmentally-friendly, and has huge potential for improving livelihoods in developing countries! One of the co-authors of the report, Arnold van Huis joins Olan and the panel today from the Dutch town of Wageningen…
To read the report (and it truly makes for fascinating reading - 2.3 million downloads and counting!) then visit http://www.fao.org/docrep/018/i3253e/i3253e00.htm. And to find out which insects are edible, click here.
And if you've been inspired to give some crickets a go, then there are lots of yummy recipes here! www.insectsarefood.com/recipes.
NestWatch 2013!
Our parent Blue Tits have well and truly settled into their nestbox in Derek's back garden, with at least two eggs in there (the female laid the first on Wednesday, and the second yesterday. Blue Tits lay one egg per day, so we're assuming that there are three eggs in there now - although the eggs are under the foliage material in the nestbox. Click here for more information about the Blue Tit, and to view the live stream.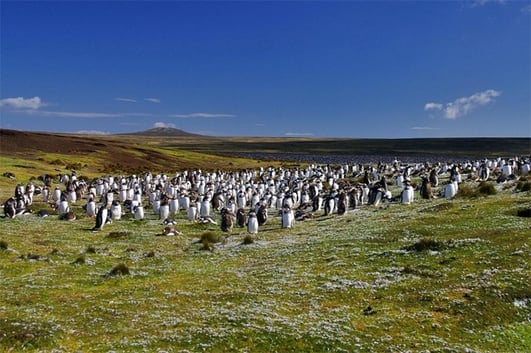 Wildlife In The Falklands
Irish marine biologist Rowan Byrne is shortly heading to the Falkland Islands to research, investigate and draft an OSCP (Oil Spill Contingency Plan) for the Falklands government to help protect habitats and species if there is an oil spill. These are common in any Irish & UK ports and are regulated by the Marine and Coastguard Agency here in UK.
He joins us from the BBC studio in Edinburgh, where he's currently based, to chat about what he's likely to experience - and about how he ended up becoming involved in the Pirates Of The Caribbean movies!
Sea Monsters On The River Foyle In Derry
A couple of weeks ago we reported on the 30th anniversary of Fungie the dolphin's arrival into Dingle Bay.
But up in Derry they're currently dealing with a sea beast of an entirely different nature. Some filmmakers were out fishing when they captured this footage.
This is the first sighting of a massive black creature which witnesses insist was no whale. They were out shooting a film called "Fishing with David Lynch" – which explains why they were dressed in suits – when they came across what has become known as the Lough Foyle Monster – and this Youtube clip has now had a million and a half hits.
It has caused consternation and Deputy First Minister of the Northern Ireland Executive, Martin McGuinness, has voiced his concern.
As you may be aware, Derry-Londonderry is currently the UK City of Culture and the monster has appeared at a time when a major festival to celebrate the Return of Colmcille to the area is being prepared. What you might not know is that the earliest report of a Loch Ness monster appears in a manuscript on the life of Colmcille, written in the 7th century.
The Return Of Colmcille is written by Frank Cottrell Boyce, the author and screenwriter who wrote the stunning opening ceremony to the Olympic Games – and he joins us on the line from Liverpool today.
The Return of Colmcille will be taking place in Derry on June 7th and 8th.
Bird Feeder SOS!
Mooney Goes Wild reporter Terry Flanagan is a fount of knowledge on all things relating to wildlife and nature! We often get e-mails and texts from people asking Terry to go and visit them to help them ... well this week, we received a message from St. Mochta's School in Clonsilla, who wanted Terry's advice about their bird feeder!
The Evolution Of Lying And Deception in humans
Primates benefit hugely from co-operating with each other - humans being the shining example of how far a group can come with a little bit of quid pro quo. But we also have a remarkable ability to deceive – the finesse and art and games we play have been around for a long time. But how this ability came about remains unclear in evolutionary theory.
Luke McNally is a research fellow at the University of Edinburgh, and he has an article that was published this week in the prestigious "Proceedings of the Royal Society of Biological Sciences" which is put forward a most interesting thesis to how this all came about...
To explain more, he joins Olan and the panel today from the BBC's Edinburgh studios.
NestWatch 2013 [Blue Tits]
Olan and the panel of Richard Collins, Eanna ni Lamhna and Terry Flanagan chat about the latest developments in our Blue Tit NestWatch, where our female has laid at least two eggs!
RTÉ Goes Wild: BioBlitz, & National Biodiversity Week
All this month, RTÉ is Going Wild, and all next week is National Biodiversity Week! Our panel have a chat about some of the events that are taking place to mark both celebrations of nature...
Why We Should All Eat Insects
Arnold van Huis is co-author of a new UN report that advocates the eating of insects, saying to do so is good for your health, environmentally-friendly, and has huge potential for improving livelihoods in developing countries! He joins us from Dutch town of Wageningen to explain why...
Wildlife Of The Falklands
Marine Biologist Rowan Byrne is off to the Falklands; he tells us about some of the wildlife he is expecting to find there. Plus he tells us how he ended up becoming involved in the Pirates Of The Caribbean movies!!
Sea Monsters On The River Foyle In Derry
The author & screenwriter Frank Cottrell Boyce tells us about the Return of Colmcille event [part of the Derrry-Londonderry City of Culture celebrations]; the culmination of which will be a battle between Colmcille and a giant Sea Monster on the River Foyle!
Birdfeeder SOS!
Mooney Goes Wild reporter Terry Flanagan visits St. Mochta's School in Clonsilla, where helps solve their birdfeeder dilemma!
Evolution Of Deception
How has the art of lying changed? Luke McNally is a research fellow at the University of Edinburgh who published an article in 'Proceedings Of The Royal Society Of Biological Sciences', which included his theory as to how lying and deception evolved...
Hedgerows: It is an offence to 'cut, grub, burn or otherwise destroy hedgerows on uncultivated land during the nesting season from 1 March to 31 August, subject to certain exceptions'. For more information, click here.
To contact your local wildlife ranger, click here for contact details. To read the Wildlife (Amendment) Act 2000, click here.
IMPORTANT NOTICE
Please DO NOT send any live, dead or skeletal remains of any creature whatsoever to Mooney Goes Wild.
If you find an injured animal or bird, please contact the National Parks & Wildlife Service on 1890 20 20 21, or BirdWatch Ireland, on 01 281-9878, or visit www.irishwildlifematters.ie