***MOONEY GOES WILD NOMINATED FOR ROSE D'OR AWARD!!***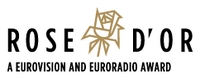 The prestigious annual Rose D'Or Awards (now in their 55th year) honour the very best of international radio, TV and online entertainment programmes, and they will take place later this year. Over 400 programmes from more than 130 broadcasters and production companies in 33 different countries were submitted for this year's Rose d'Or awards. For the first time, a new competition category, 'Radio Event Of The Year' was created. We entered European Dawn Chorus in this category, and we're absolutely delighted to let you know that we're one of the final nominees!! And another programme from the Mooney team, called A Very Merry Mooney Tunes, has been shortlisted in the Radio - Music Show category! Click here to read more about the 2016 Rose D'Or Finalists, and click here to relive - and re-listen to - all the beautiful Dawn Chorus birdsong from right across Europe.
***To visit The Mooney Show website, click here!***
Facebook: www.facebook.com/rtenature
Twitter: @naturerte
On Mooney today...
On Thursday, May 9th, at the National Concert Hall in Dublin, the RTÉ Concert Orchestra staged a very special tribute to the 57-year musical legacy of The Eurovision Song Contest.
The show was called Mooney's Eurovision Melodies. It was presented by Derek Mooney, and featured an array of talent, including some of Ireland's best-known Eurovision winners, Niamh Kavanagh, Paul Harrington, as well as Ireland's number one Abba tribute band, Abba-esque.
So if you weren't able to make it to the NCH last week, never fear - on today's show, we bring you the highlights of Mooney's Eurovision Melodies!
Derek In Copenhagen!
Today, Derek travelled from Malmö to Copenhagen, where he visited the statue of acclaimed Danish writer Hans Christian Anderson, on Hans Christian Anderson Boulevard!