Dawn Chorus 2018
This year's Dawn Chorus programme will take place on Sunday, May 6th 2018, and will be broadcast from across Europe and beyond between midnight and 7am! For more information, click here.
Follow Us On Social Media:
Facebook: www.facebook.com/rtenature
E-mail Us: mooney@rte.ie
Caring For Wild Animals
Please note that many species of mammals, birds, invertebrates etc... are protected under law and that, even with the best of intentions, only someone holding a relevant licence from the National Parks & Wildlife Service should attempt the care of these animals. For full details, please click here to read the NPWS Checklist of protected & rare species in Ireland. If you are concerned about a wild animal, please contact your local wildlife ranger - click here for details.
Events & Listings
Click here for a full list of events taking place around the country, and movies currently on release, which might be of interest to wildlife lovers!
Nature LIVE
On Sunday May 6th, 2018, RTÉ's Wild Island season goes international as Derek Mooney hosts one of the most ambitious LIVE natural history programmes ever undertaken. Broadcasting live from six countries across Europe, Nature LIVE will showcase some of the continents most extraordinary wildlife, from Polar Bears in the Norwegian Arctic to Flamingoes in southern Spain to Basking Sharks off the west of Ireland. This one-hour special will be anchored by RTÉ presenter Derek Mooney from the banks of Dublin's River Liffey, with wildlife film-maker Colin Stafford-Johnson on the Blasket Islands.
Viewers can take part by sharing their own pictures and videos of nature and wildlife using #naturelive from wherever they live in Europe.
JOIN US
We have a limited number of audience tickets for this live event. Apply for tickets by email to natureliveaudience@rte.ie
Location: Sir John Rogerson's Quay, Dublin
Date: Sunday 6th May 2018
Time: 16.30 - 18.00
*Gates close at 16.45!
Please note that this is an unseated event and outdoors so you will need to wear appropriate clothing for the Irish weather. We need the following information: The number of tickets you are applying for. Your name, surname, age contact phone number and address. The names, surnames and ages of your guests.
*Unfortunately we cannot accommodate for Children under 12yrs. All minors under 16 must be accompanied by an adult/guardian
Tickets are limited so first come first served!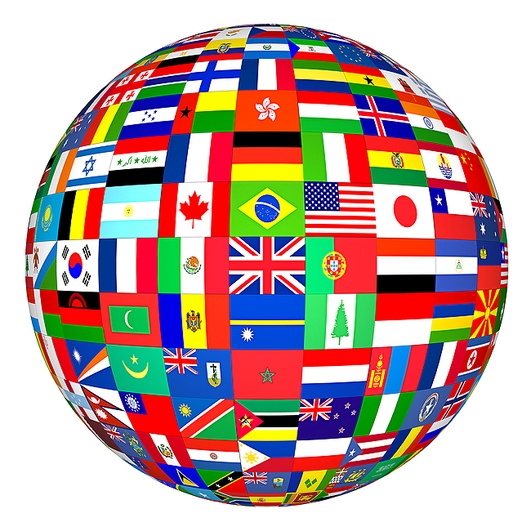 Would You Like To Take Part In Our Flag Quiz Today?
We are looking for two people to take part in a very special quiz today. It's not our usual Mooney Quiz with general knowledge and music.
It's quite a specialised quiz. It's all about… the flags of the world! But it's not TOO hard, don't let the theme put you off!
If you know your Star Spangled Banner from your Union Jack you should be able to answer the questions!
And we have a great prize up for grabs…
The winner of today's competition will get to enjoy the Bratacha Festival in Dun Laoghaire in style this weekend…
The prize is a 2-night weekend break in the luxury 4-star Fitzpatrick Castle Hotel in nearby Killiney.
Your prize includes breakfast on both mornings and dinner on an evening of your choice in either PJ's Restaurant or The Dungeon Bistro – located in the original dungeons of the castle.
The hotel will organise a driver to take the winner on the seven-minute trip into Dun Laoghaire to enjoy the Bratacha Festival and then back again in the evening.
Also included in the prize is a pair of tickets for the Fighting Irish concert in Dun Laoghaire's Pavillion Theatre on Friday evening… It features the music and songs of Irish wars and battles and is narrated by our very own Myles Dungan.
If that sounds like something you'd like to win, why you don't you enter our Flags of the World Quiz?
You can enter by texting your name to 51551, e-mailing mooney@rte.ie or calling 1850 715 900.
You must be over 18 to claim the prize but under-18s can play on your behalf. The quiz will take place after 4 o'clock.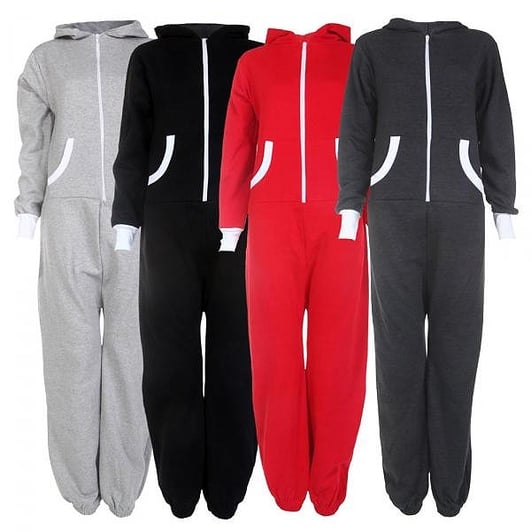 Dressing Your Man
Today we return to a topic started yesterday, when we began to discuss women and their tendency to change their partner's clothes.
Brenda brought to our attention a survey that was carried out by Marks and Spencer and Oxfam.
It found that, when a woman begins a new relationship, she has a tolerance limit of SIX AND A HALF MONTHS, before she starts to demand changes in her man's wardrobe.
And in case of resistance, the action taken to change their partner's style can be ruthless. Just under half of women admitted to throwing away their partner's offending items without him knowing, and one in seven took it one stage further, by putting them in the wrong wash on purpose.
Brenda brings us more findings from the survey, and find out what the good denizens of Dundrum made of it all!
So what do you think..?
Is it a load of rubbish? Are men being portrayed unfairly?
Has your husband something in his wardrobe you want to get rid of or have you sabotaged it already...
Let us know - call 1850 715 900 or e-mail mooney@rte.ie!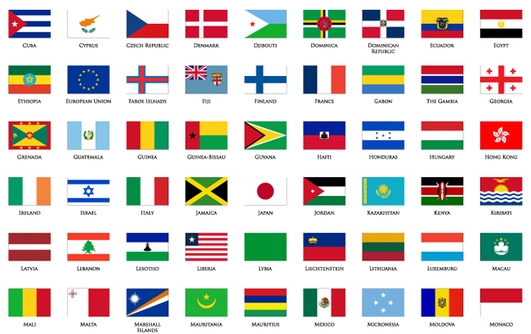 Bratacha, the Festival of Flags and Emblems
The story of you as an individual can be told in many ways - a memoir, a photo album, your paper trail from birth...
Or, it can be told in a vast array of flags that can identify you - those of your country or your county, of your football club or trade union or school…
Over the next few days in Dun Laoghaire in County Dublin, there is going to be an extravaganza of all things flag-related, culminating in a sea of colour descending on Saturday from the People's Park through the town and down along the seafront!
The festival is the brainchild of Michael Merrigan, General Secretary of the Irish Genealogical Society, and he has come in today to tell us more...
Bratacha, the Festival of Flags and Emblems, will take place in Dún Laoghaire THIS WEEKEND, from May 9th -11th 2013.
For more information visit: www.bratacha.com.
Hedgerows: It is an offence to 'cut, grub, burn or otherwise destroy hedgerows on uncultivated land during the nesting season from 1 March to 31 August, subject to certain exceptions'. For more information, click here.
To contact your local wildlife ranger, click here for contact details. To read the Wildlife (Amendment) Act 2000, click here.
IMPORTANT NOTICE
Please DO NOT send any live, dead or skeletal remains of any creature whatsoever to Mooney Goes Wild.
If you find an injured animal or bird, please contact the National Parks & Wildlife Service on 1890 20 20 21, or BirdWatch Ireland, on 01 281-9878, or visit www.irishwildlifematters.ie