This year's Dawn Chorus programme took place on Sunday, May 6th 2018, and was a roaring success! All India Radio producer Monika Gulati sent us a pic of herself sporting our Dawn Chorus beanie!!
May Events
Well whilst our Dawn Chorus programme may have finished for another year, throughout May, events are still taking place around the country to celebrate the beautiful birdsong that our feathered friends provide. For more information on these events, and on the annual Burren In Bloom festival that takes place from May 18th - 20th, visit our events listings page! And if you have an event you'd like to let our listeners know about, e-mail mooney@rte.ie.
Follow Us On Social Media:
Facebook: www.facebook.com/rtenature
E-mail Us: mooney@rte.ie
Caring For Wild Animals
Please note that many species of mammals, birds, invertebrates etc... are protected under law and that, even with the best of intentions, only someone holding a relevant licence from the National Parks & Wildlife Service should attempt the care of these animals. For full details, please click here to read the NPWS Checklist of protected & rare species in Ireland. If you are concerned about a wild animal, please contact your local wildlife ranger - click here for details.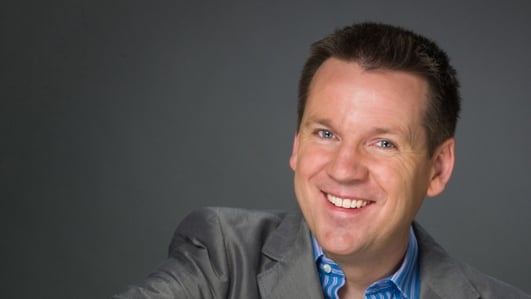 Mooney
On Mooney Goes Wild today...
Terry Flanagan celebrates Ireland's best-known and most loved weed: the dandelion! Katriona McFadden gets down and dirty with the bugs that reside in your pillows. And we look forward to a groundbreaking new RTÉ television series exploring the Secrets Of The Irish Landscape.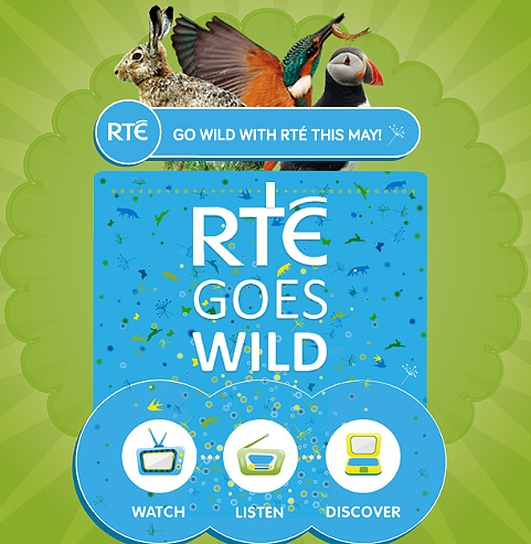 RTÉ Goes Wild In May!
Throughout the month of May, listeners to our programme and wildlife lovers everywhere are going to be treated to a bonus selection of nature programmes and features as part of the RTÉ Goes Wild season!
Staring at midnight this Sunday with the Dawn Chorus on RTÉ Radio One, RTÉ Goes Wild continues with Don's Wild Watch on RTÉ Junior… and one man who will be appearing a lot more on our screens is documentary-maker Colin Stafford-Johnson.
The Emmy-award winning wildlife cameraman will be making his debut as a radio wild life documentary maker this Sunday at 7pm on RTE Radio One with his new series Nature On One. The first episode takes us to Skellig Michael, and Colin is in studio today to tell us more about what we might expect!
For more information on the RTÉ Goes Wild strand, visit http://www.rte.ie/tv/rtegoeswild/. If you'd like to download a schedule for all the different radio and TV programmes that will be part of RTÉ Goes Wild, click here.
Secrets Of The Irish Landscape
This Sunday, a new three-part series examines the changing geology of the island of Ireland.
16,000 years ago, Ireland was a land covered in ice, uninhabitable to both humans and animals. So how did Ireland go from being a frozen country to the green and pleasant land of today? In this new series, Derek Mooney pieces together the clues to uncover the Secrets Of The Irish Landscape...
Secrets Of The Irish Landscape starts this Sunday, May 5th at 18:30 on RTÉ One.
Matthew Jebb, Director of the National Botanic Gardens, was Scientific Advisor for the series, and joins Derek in studio to chat about how Ireland's geology has formed and changed...
Dawn Chorus Preview, with Niall Hatch
Join the Mooney Goes Wild team on Sunday, May 5th 2013, from 00:00 - 06:00, for the Annual Dawn Chorus from Cuskinny Marsh Nature Reserve in Cobh, Co. Cork.
The documentaries that will be broadcast during Dawn Chorus are:
00:00 - 01:00 Carl Linnaeus
01:00 - 02:00 The American Alligator
02:00 - 03:00 The Black-tailed Godwit
03:00 - 04:00 Rainforests of Costa Rica
Niall Hatch, who is Development Officer with BirdWatch Ireland, will be one of the guests in our Dublin studios for the six-hour broadcast, and he's also in studio today to tell us which birds we might expect to hear!
To report your first sightings of swallows, cuckoos, swifts and white storks, visit www.springalive.net.
For more information about the Dawn Chorus, click here.
Opening Of Wildlife Garden For St. Michael's House In Balinteer, Dublin
We received an e-mail this week from Monica Alveraz, who is a lecturer in the College of Further Education, informing us of a project that she and her students have just completed.
Every year they take on a 'Make Over'. They work with St. Michael's House and pick one residence to upgrade.
This year, it was the turn of St. Michael's House in Marley Court and today - now in fact - it is being officially opened, so earlier on this morning, Terry Flanagan headed over to see how things were going...
Monica Alvarez (College of Further Education, Dundrum)
and Anthony Sharkey, resident of St. Michael's House
Final preparations for the opening of the garden
Ireland's Dirtiest Pillow Competition!
Just over two weeks ago we had David Woolfson here in studio - he's the founder of Irish company SleepAngel Pillows.
And he was joined by Bruce Mitchell, Consultant Clinical Immunologist and Allergist at the Blackrock Clinic and CEO of the Airmid Healthgroup.
Airmid have a laboratory here in Dublin. They tested the SleepAngel pillow and found it to be a 100% barrier against viruses, mould, microbes, allergens, bacteria – and all the other 'nasties' you might find inside your pillow.
So two weeks ago David and Bruce launched a competition here on Mooney. They said "send us your oldest, dirtiest pillow. We'll replace it with a brand new SleepAngel pillow and we'll take the dirty pillow away to the lab, put it under a microscope, see what's in it and we'll announce the winner on Friday May 3rd".
Which is today!
Mooney reporter Katriona McFadden is standing by at the Airmid Laboratories in Dublin with David and Bruce to find out the results...
Dust Mite
Dust Mite
Dust Mite
Mould
Petri dish
Petri dish
Petri dish
Asperilligus
Candida
Cat Dander
Dog Dander
E coli
Penicillium chrysogenum
Staphylococcus aureus
Staphylococcus epidermis
Hedgerows: It is an offence to 'cut, grub, burn or otherwise destroy hedgerows on uncultivated land during the nesting season from 1 March to 31 August, subject to certain exceptions'. For more information, click here.
To contact your local wildlife ranger, click here for contact details. To read the Wildlife (Amendment) Act 2000, click here.
IMPORTANT NOTICE
Please DO NOT send any live, dead or skeletal remains of any creature whatsoever to Mooney Goes Wild.
If you find an injured animal or bird, please contact the National Parks & Wildlife Service on 1890 20 20 21, or BirdWatch Ireland, on 01 281-9878, or visit www.irishwildlifematters.ie