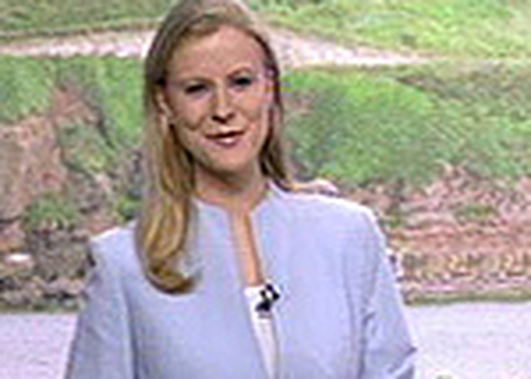 RTÉ Weather Competition
It's so nice to have a sunny day... it would make you hope that our weather presenters will soon be showing us those warm weather fronts after the news in the evenings!
Nuala Carey is with Derek in studio today - she's not here to give us any forecasts, however, but to tell us about the RTÉ Weather photo competition, which is going to have a special theme this summer season!
As part of 'RTÉ Goes Wild', they are using the theme of 'wild' and asking for entries of pictures of flora and fauna.
People can enter by sending their pictures to weathercomp@rte.ie. Details are also in this week's RTÉ Guide. Entries close at midnight on May 24th. For more information about the competition, and guidelines, visit www.rte.ie/weather/photo. If you'd like to follow the RTÉ weather gang on Twitter, then the handle is @WeatherRTE.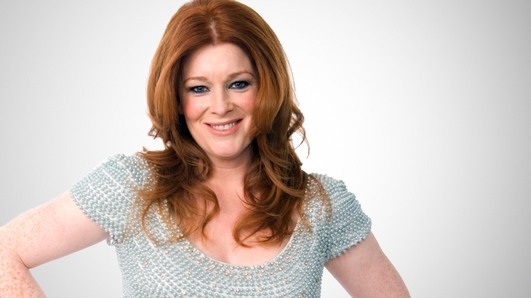 Bláthnaid Ní Chofaigh
Normally when people talk about their trip to Venice, they tell stories of the magnificent setting of the ancient city, which has been beautifully crafted since the tenth century BC!
They might talk about the romance of La Serenissima – the most Serene Republic – with its winding canals and little streets and bell towers... the glory of San Marco's Square, the fabulous selection of fish and fruit in Rialto market, and the range and quality of the works of art that cannot be matched the world over...
But when Derek talked to Bláthnaid Ní Chofaigh about her recent trip to Venice, her report was not so gushing... her experience of The Floating City was one of rats and flashers!
She joins Derek in studio to chat about her Venetian visit...
Next weekend, Bláthnaid will be taking part in a walk in aid of Pieta House. Starting at 4am, and crossing the line just as dawn is breaking, Darkness into Light is an annual 5km walk/run, is celebrating its 5th year. It is happening on Saturday, May 11th 2013 at 20 venues across Ireland, and you can find out more at http://dil.pieta.ie/.
Bláthnaid is working on her series Moment Of Truth, in which she talks to people who have made difficult and life-changing religious and ethical decisions.
If you have a story you'd like to share with Bláthnaid and her Moment Of Truth team, then e-mail mot@rte.ie.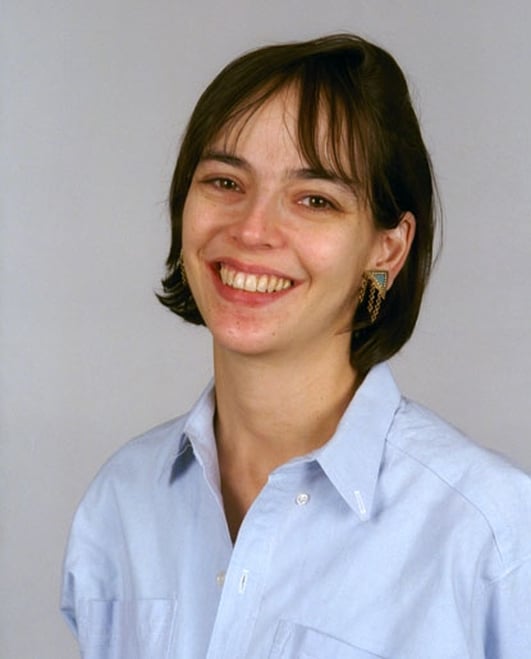 Stories From The States, with Lenore Skenazy
Events in the United States have dominated the news for all the wrong reasons recently.
Spectators at the Boston marathon could never have predicted that the horror of that day would literally tear families apart. Two bombs exploded with devastating effect, killing 3 including a young boy and injuring 260 others.
We're joined on the line today by Mooney's eyes and ears on the ground in the USA, writer and broadcaster Lenore Skenazy, blogger with www.freerangekids.com.
Lenore also chats about helicopter parenting for pets, the fallout from the Boston bombing and the culture of fear, being suspended from school for having a Swiss Army knife, pop-tarts in the shape of guns, and cupcakes with soldiers!
Follow-Up: Ireland's Dirtiest Pillow
Last week we launched our challenge to find "Ireland's Dirtiest Pillow".
We had David Woolfson, founder of Irish company SleepAngel Pillows, here in studio. His pillow has been proven to be a 100% barrier against viruses, mould, microbes, allergens and bacteria.
And he scared us half to death with tales of all the 'nasties' that can live inside your pillow!!
And he offered Mooney listeners a straight swap. He said "if you have an old or dirty pillow and you'd like to get rid of it, send us a photo, we will come and take it, send it to a lab to be tested - and we will give you a brand new SleepAngel pillow in exchange"!
And you sent us LOADS of photographs…. Of old, icky, stained, pillows
So we selected some lucky listeners, and their pillows are currently in the Airmid laboratories - and we'll be revealing the results of what was in their pillows next Friday, May 3rd.
But there was one email that really pulled at our heartstrings…
Liz O'Reilly, from Moyne in Co. Longford, was one of the first people to e-mail in with a photo of her pillow.
As you can see, Liz is hugging her feather pillow, holding onto it for dear life. It's not a very beautiful pillow - brown with stains - but Liz's expression says it all. She LOVES this pillow. And in her e-mail she explained that she's 35, she thinks the pillow is 34. The pillow has gone everywhere with her, even on her honeymoon!
Katriona McFadden went to meet Liz at her home in Moyne in Longford to meet Liz, and her pillow, before it was taken to be analysed...
Liz's pillow, along with all the other pillows, are currently being microscopically examined by Airmid Laboratories in Dublin.
Tomorrow, May 3rd, we will be bringing you the results of what was found in the pillows!
Mooney House Party with ABBAesque!
Last night, the place to be was Palmerstown Drive in Dublin and it was the location for a very a very lively Mooney House Party!
ABBAesque preformed in Ann Battersby's home and it was wigs, jumpsuits and platforms all the way!
Our very own Dancing Queen Brenda Donohue went along to hear Ann and her guests say Thank You For The Music!
For more information on ABBAesque, visit www.tributebands.ie/abbaesque.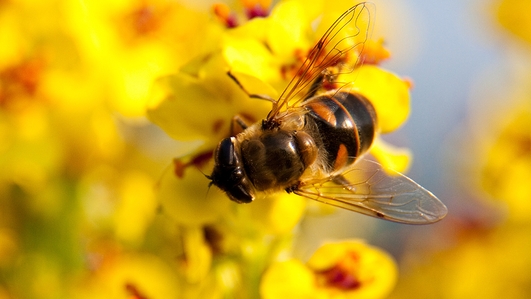 Bee Talk In Roscommon This Weekend
It looks like we're going to have a fairly nice bank holiday weekend, so if you happen to be in Roscommon this weekend, you might just like to pop along to the Roscommon Lamb and Food Fair and attend a very interesting talk given by our very own bee expert, Philip McCabe - President of the European Commission for Apimondia…
The Roscommon Lamb Festival started yesterday and runs until Monday, May 6th. There are lots of farmer/sheep-related events taking place but there is also a Best of Roscommon Food Trail which includes a visit to an apiary. This tour will take place tomorrow. They are also setting up a GIY demonstration garden in the square in Roscommon on the Saturday and Sunday with an observation beehive and there will be an emphasis on the importance of bees in the pollination of food crops. There will be examples of biennial crops such as onions, leeks, turnips, carrots, parsnips and beetroot in their second year as they flower and form seed heads.
On Saturday morning at 11am (approx) Philip will be standing at an apiary and will be giving talks to walking groups as they pass by. This is free and he's available to answer any bee questions that people may have.