This year's Dawn Chorus programme took place on Sunday, May 6th 2018, and was a roaring success! All India Radio producer Monika Gulati sent us a pic of herself sporting our Dawn Chorus beanie!!
May Events
Well whilst our Dawn Chorus programme may have finished for another year, throughout May, events are still taking place around the country to celebrate the beautiful birdsong that our feathered friends provide. For more information on these events, and on the annual Burren In Bloom festival that takes place from May 18th - 20th, visit our events listings page! And if you have an event you'd like to let our listeners know about, e-mail mooney@rte.ie.
Follow Us On Social Media:
Facebook: www.facebook.com/rtenature
E-mail Us: mooney@rte.ie
Caring For Wild Animals
Please note that many species of mammals, birds, invertebrates etc... are protected under law and that, even with the best of intentions, only someone holding a relevant licence from the National Parks & Wildlife Service should attempt the care of these animals. For full details, please click here to read the NPWS Checklist of protected & rare species in Ireland. If you are concerned about a wild animal, please contact your local wildlife ranger - click here for details.
On Mooney today...
As the new king of Holland is inaugurated, Derek asks whether anyone cares anymore about European royals? A U.S. state has banned the use of words like fisherMEN in favour of "fishers" - political correctness gone mad? And we find out how the pillows we love the most are harbouring untold, unwelcome visitors!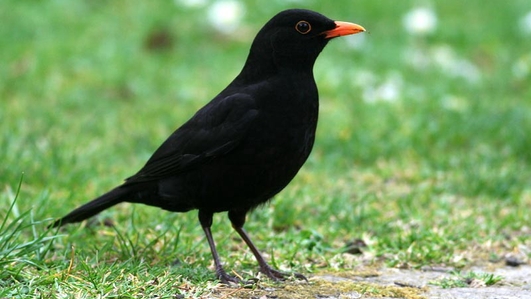 DAWN CHORUS 2013
Join the Mooney Goes Wild team on Sunday, May 5th 2013, from 00:00 - 06:00, for the Annual Dawn Chorus from Cuskinny Marsh Nature Reserve in Cobh, Co. Cork.
The documentaries that will be broadcast during Dawn Chorus are:
00:00 - 01:00 Carl Linnaeus
01:00 - 02:00 The American Alligator
02:00 - 03:00 The Black-tailed Godwit
03:00 - 04:00 Rainforests of Costa Rica
For more information about the Dawn Chorus, click here.
Unusual Bird Nest Sites!
We will be launching Nestwatch 2013 very shortly, and many of you have contacted us to tell us about the strange places that you have found birds nesting! So we want to find out about the most unusual nest sites in the country! Please send in your photos by e-mail to mooney@rte.ie, and we'll put them up on the website! This is not a competition, and there aren't any prizes, but we will credit your photos!
MOONEY'S EUROVISION MELODIES
In advance of the 58th Eurovision Song Contest (May 14th – 18th, Malmö, Sweden), indulge your Eurovision fever with Derek and the RTÉ Concert Orchestra!
Mooney's Eurovision Melodies will take place in the Main Auditorium at the National Concert Hall on Thursday, May 9th at 8pm, and joining the RTÉ Concert Orchestra will be Eurovision legends Niamh Kavanagh, Paul Harrington and more...
A nostalgic celebration of the heady days of Ireland's past success in Eurovision and in anticipation of future glory (!), the programme will include What's Another Year?, In Your Eyes, Volare, Rock'n'Roll Kids ... and there may be a few surprises!
Prices range from €13.50 to €39.50, and there is a 10% discount for groups of 10 or more. To book, click here or call the NCH Box Office on 01 417-0000.
Secrets Of The Irish Landscape
Next month, a new three-part series examines the changing geology of the island of Ireland.
16,000 years ago, Ireland was a land covered in ice, uninhabitable to both humans and animals. So how did Ireland go from being a frozen country to the green and pleasant land of today? In this new series, Derek Mooney pieces together the clues to uncover the Secrets Of The Irish Landscape...
Secrets Of The Irish Landscape starts on Sunday, May 5th at 18:30 on RTÉ One.
Click here to view the series trailer:
Politically Gender-Correct Words
Last week, the state legislature of Washington, in the USA, passed a law stating that the word "fisherman" should no longer appear on official documents. It should be replaced by the word "fisher". Similarly, a "freshman" no longer exists, according to this new law. Instead, we have gender-neutral "first-year students".
"Penmanship" is also gone. It's been replaced by "handwriting". And the list goes on.
Producer Olan McGowan has been taking a look at this, and he joins Derek in studio today with some of his favourites...
The definitive list of politically correct phrases!
Instead of this... Use this...
actress actor
airline stewardess flight attendant
airman, airwoman pilot, aviator, flier, flight crew
alderman council member/person
anchorman, anchorwoman anchor
brethren laity
bridesmaid bride's attendant
brotherhood fellowship, camaraderie
brotherly love charity, goodwill
career woman career professional
chambermaid housekeeper
clergy men, clergy women clergy, clerics, ministers, pastors
comedienne comedian, entertainer
common man average person, commoner
con man swindler, crook
congressman member of congress, congress person
cowboy, cowgirl cowhand
craftsman artisan, craftsperson
doorman doorkeeper, door attendant
drum majorette drum major
Dutchman Dutch person
elder statesman senior statesperson
Englishman Englander, Briton
fall guy scapegoat
fatherhood parenthood
forefathers ancestors, forebears
foreman, forewoman, forelady supervisor, boss
founding father founder
gamesmanship game playing
gentlemen's agreement unwritten agreement
girl Friday aide, assistant
goddess god
governess child caretaker, child care worker
handyman fixer, maintenance person
headmaster principal
heiress heir
henchman partner in crime
heroine hero
hostess host
housewife homemaker
jack-of-all-trades handyperson
johnny-come-lately newcomer
johnny-on-the-spot prompt person, right-on-time
king-size huge, very large
layman layperson
lumberjack logger, forester
maid-of-honor honored attendant
maiden name family name, birth name
man about town bon vivant, mover and shaker
man of the year newsmaker of the year
man on the street average person, ordinary citizen
man (verb: to man) operate, staff
man's best friend dog
man-sized large
man-to-man head-to-head, face-to-face
manageress manager
man-eater flesh eater
manhandle rough up, move roughly
manhole utility access hole, maintenance hole
man-hours workhours
mankind humankind, humanity
manlike humanlike
manmade handmade, hand built, manufactured
manpower workers, workforce, staff
man of the house husband, father
marksman sharpshooter
masseuse massage therapist
master expert
master key passkey
master plan main plan, primary plan
masterful skillful, expert
masterpiece great work of art
master's degree graduate degree
middleman go-between, intermediary
midshipman sailor, cadet
Mother Earth earth, world, planet earth
mother lode main vein
Mother Nature nature
mother tongue first language, native language
motherhood parenthood
no-man's-land uninhabited land, neutral zone
odd-man-out person not included
old wives' tale superstition
penmanship handwriting
prodigal son returning child
seamstress tailor, sewer, mender, needleworker
seductress seducer
snowman snow person
temptress tempter, enticer
Uncle Sam U.S., United States
yes-man avid follower, supporter
New Dutch King Inaugurated
Today, Prince Willem-Alexander was sworn in as Dutch King, after the abdication of his mother, Queen Beatrix. We talk to Dutch Mooney listener Kirk de Klein, and also Joe Little, Managing Editor of Majesty Magazine in London...
An Droichead
Derek talks about the piece of music composed by Liam O'Flynn to mark the inauguration of Mary McAleese as President of Ireland in 1997, then we hear 'An Droichead', performed by Liam O'Flynn with the RTÉ Concert Orchestra
Toothbrushes Donated To SVP
Brenda meets Patricia Carey, Director of Services with SVP Dublin, to handover €5000 worth of toothbrushes from listener Gavin Dunne, from SIG Development
Hedgerows: It is an offence to 'cut, grub, burn or otherwise destroy hedgerows on uncultivated land during the nesting season from 1 March to 31 August, subject to certain exceptions'. For more information, click here.
To contact your local wildlife ranger, click here for contact details. To read the Wildlife (Amendment) Act 2000, click here.
IMPORTANT NOTICE
Please DO NOT send any live, dead or skeletal remains of any creature whatsoever to Mooney Goes Wild.
If you find an injured animal or bird, please contact the National Parks & Wildlife Service on 1890 20 20 21, or BirdWatch Ireland, on 01 281-9878, or visit www.irishwildlifematters.ie