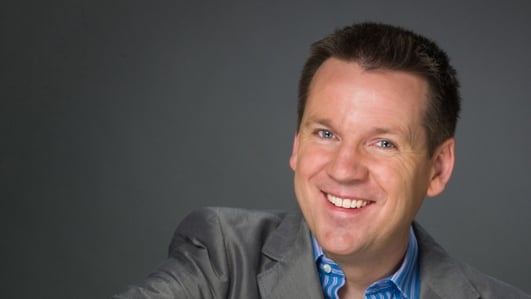 On Mooney today...
Brenda Donohue meets the motorcyclists who provide a life saving service for hospitals, Ramona Nicholas tells us about her investments in Dragons' Den and we're looking for three players for our Monday quiz...
DAWN CHORUS 2013
Join the Mooney Goes Wild team on Sunday, May 5th 2013, from 00:00 - 06:00, for the Annual Dawn Chorus from Cuskinny Marsh Nature Reserve in Cobh, Co. Cork.
The documentaries that will be broadcast during Dawn Chorus are:
00:00 - 01:00 Carl Linnaeus
01:00 - 02:00 The American Alligator
02:00 - 03:00 The Black-tailed Godwit
03:00 - 04:00 Rainforests of Costa Rica
For more information about the Dawn Chorus, click here.
Unusual Bird Nest Sites!
We will be launching Nestwatch 2013 very shortly, and many of you have contacted us to tell us about the strange places that you have found birds nesting! So we want to find out about the most unusual nest sites in the country! Please send in your photos by e-mail to mooney@rte.ie, and we'll put them up on the website! This is not a competition, and there aren't any prizes, but we will credit your photos!
MOONEY'S EUROVISION MELODIES
In advance of the 58th Eurovision Song Contest (May 14th – 18th, Malmö, Sweden), indulge your Eurovision fever with Derek and the RTÉ Concert Orchestra!
Mooney's Eurovision Melodies will take place in the Main Auditorium at the National Concert Hall on Thursday, May 9th at 8pm, and joining the RTÉ Concert Orchestra will be Eurovision legends Niamh Kavanagh, Paul Harrington and more...
A nostalgic celebration of the heady days of Ireland's past success in Eurovision and in anticipation of future glory (!), the programme will include What's Another Year?, In Your Eyes, Volare, Rock'n'Roll Kids ... and there may be a few surprises!
Prices range from €13.50 to €39.50, and there is a 10% discount for groups of 10 or more. To book, click here or call the NCH Box Office on 01 417-0000.
Secrets Of The Irish Landscape
Next month, a new three-part series examines the changing geology of the island of Ireland.
16,000 years ago, Ireland was a land covered in ice, uninhabitable to both humans and animals. So how did Ireland go from being a frozen country to the green and pleasant land of today? In this new series, Derek Mooney pieces together the clues to uncover the Secrets Of The Irish Landscape...
Secrets Of The Irish Landscape starts on Sunday, May 5th at 18:30 on RTÉ One.
Click here to view the series trailer:
FOLLOW-UP: Neonicotinoids Linked To Dwindling Bee Populations In Europe
Philip McCabe, Public Relations Office with the Federation of Irish Beekeepers' Associations and President of the European Commission for Apimondia, joins us with the latest...
The Dutch Coronation Song
The new Dutch king will be inaugurated tomorrow - but the song written to mark the event has been causing some controversy amongst his new subjects...
Hospital Bikers
What comes to mind when you think bikers? Hairy, leather-clad hellraisers?
Then meet the ones who are volunteering to save lives; they are not Hell's Angels, they are Heaven's Angels!
Seventeen bikers, from all kinds of backgrounds and professions, have come together to form Blood Bike West.
Brenda donned her leathers and met up with some of them, including Mike Carthy, who explained to her what Blood Bike West is all about...
If you would like to find out more info on Blood Bike West, then visit www.bloodbikewest.ie.
Dragons' Den: Ramona Nicholas
If you were watching Dragons' Den last night, you might have been overcome by a wave of positivity about the future of Irish business.
Last night's programme was a special episode, entitled Junior Dragons' Den, and it featured a seriously impressive array of business talent, all of whom were actually school-going children!
One of the Dragons in the Den was Ramona Nicholas, a woman who takes a lot of impressing! But last night, two young girls stepped up to the plate in real style.
Aine Murray, aged 13, and Kaitlin Murray, aged 14, both students from North Dublin, went down a treat with Ramona, as they presented their ecostyle bags. Ramona joins Derek and Brenda in studio today to tell us why she wasn't just impressed, but was kicking herself that she hadn't come up with the idea herself!
Mooney's Monday Quiz
It's Monday, it's MOONEY, so what does that mean?
Well, "Mooney's Monday Quiz" of course!!!
And we have a terrific prize up for grabs today…
To celebrate their new 'Walking Holidays', the Old Ground Hotel in Ennis, Co Clare have given us a 2-night weekend break for 2 people sharing one room.
Your prize includes breakfast on both mornings, a guided Burren walk with Tony Kirby of 'Heart of Burren Walks' – and a packed lunch!
When you get back from your walk you have dinner included on a night of your choice in either the hotel's Brendan O'Regan room or the Town Hall Bistro.
You can then finish off your night with some traditional Irish music in the Poet's Corner.
Well, if that sounds like something you would like to win…..
…we are looking for three contestants to take part in Mooney's Monday Quiz today.
To enter just text your name to 51551, email mooney@rte.ie or call 1850 715 900.
The quiz will take place just after 4pm today.
You must be over 18 to claim the prize but under 18's can play on your behalf.
Hedgerows
It is an offence to 'cut, grub, burn or otherwise destroy hedgerows on uncultivated land during the nesting season from 1 March to 31 August, subject to certain exceptions'. For more information, click here.
To contact your local wildlife ranger, click here for contact details. To read the Wildlife (Amendment) Act 2000, click here.
Caring For Wild Animals
Please note that many species of mammals, birds, invertebrates etc... are protected under law and that, even with the best of intentions, only someone holding a relevant licence from the National Parks & Wildlife Service should attempt the care of these animals. For full details, please click here to read the NPWS Checklist of protected & rare species in Ireland. If you are concerned about a wild animal, please contact your local wildlife ranger - click here for details.
IMPORTANT NOTICE
Please DO NOT send any live, dead or skeletal remains of any creature whatsoever to Mooney Goes Wild. If you find an injured animal or bird, please contact the National Parks & Wildlife Service on 1890 20 20 21, or BirdWatch Ireland, on 01 281-9878, or visit www.irishwildlifematters.ie