Thursday, April 25th 2013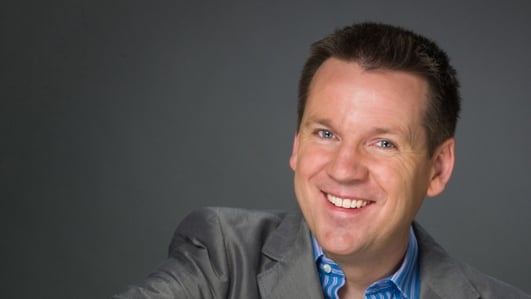 On Mooney today...
Mary Byrne joins Derek in studio for some chat and a song; we'll hear about an interesting cinematic initiative started by youths in Skibbereen and we find out why the French Foreign Legion have released their first CD!
MOONEY'S EUROVISION MELODIES
In advance of the 58th Eurovision Song Contest (May 14th – 18th, Malmö, Sweden), indulge your Eurovision fever with Derek and the RTÉ Concert Orchestra!
Mooney's Eurovision Melodies will take place in the Main Auditorium at the National Concert Hall on Thursday, May 9th at 8pm, and joining the RTÉ Concert Orchestra will be Eurovision legends Niamh Kavanagh, Paul Harrington and more...
A nostalgic celebration of the heady days of Ireland's past success in Eurovision and in anticipation of future glory, the programme will include What's Another Year?, In Your Eyes, Volare, Rock'n'Roll Kids ... and there may be a few surprises!
Prices range from €13.50 to €39.50, and there is a 10% discount for groups of 10 or more. To book, click here or call the NCH Box Office on 01 417-0000.
Secrets Of The Irish Landscape
Next month, a new three-part series examines the changing geology of the island of Ireland.
16,000 years ago, Ireland was a land covered in ice, uninhabitable to both humans and animals. So how did Ireland go from being a frozen country to the green and pleasant land of today? In this new series, Derek Mooney pieces together the clues to uncover the Secrets Of The Irish Landscape...
Click here to view the series trailer: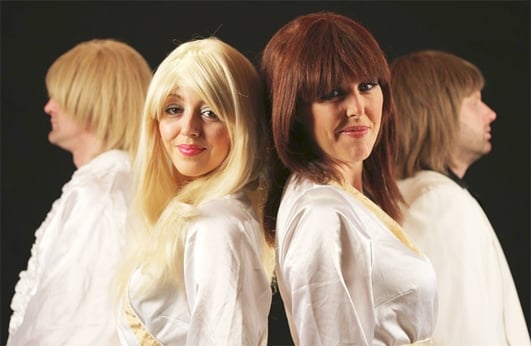 Abbaesque House Party Launch
We've had many memorable House Parties on Mooney.
The best and most popular performers in the business including Tommy Fleming, Brian Kennedy, The Fureys, opera singer Niamh Murray, the witty Corrigan Brothers and Daniel O'Donnell have all visited the homes of various Mooney listeners to sing and joke, and generally provide them with a very special evening of entertainment!
Brenda Donohue has news of our next House Party - it's one of Ireland's best tribute acts, Abbaesque!
Abbaesque
The date of the house party is next Wednesday, May 1st, so if you would like Abbaesque to come to your home, office, shed etc... and perform for your family, friends and neighbours, then get in contact with us!
E-mail us now and tell us why you want them, who you'll have there and make sure you put a contact number on the e-mail!!
Abbaesque
As it's on next week we need your entries in asap!
The closing date for entries is this Friday at 6pm. E-mail mooney@rte.ie.
Mary Byrne
At our most recent Mooney Tunes concert at the Bord Gáis Energy Theatre, our guests included Elvis impersonator Mark Leen, impressionist Oliver Callan, Ryan Dolan (Ireland's representative at Eurovision 2013), soprano Claudia Boyle and star of The X Factor Mary Byrne, who performed You Don't Have To Say You Love Me, alongside the RTÉ Concert Orchestra:
Mary will be appearing in her own show at the Olympia Theatre on Saturday, May 4th, and she joins Derek in studio today for a chat and to perform a song or two! For more information about the gig, visit www.olympia.ie.
Skibbereen Cinema
If you've ever seen the 1988 movie Cinema Paradiso, you will know the characters Toto and Alfredo, and how they ran the little cinema in the town square, in a small town in rural Italy:
Cinema Paradiso was set in the 1950s, and it really captured what the cinema meant to the people of the town. It really was the number one form of escape, of entertainment, of happiness, in many cases.
Just like in Italy, the local cinema played a central role in the life of small towns across Ireland, in the 1950s. But sadly, as depicted in Cinema Paradiso, those local picture houses began to close, one by one, during the 60's, 70s, and 80s ... and they were replaced by massive multiplex cinemas on the edges of larger towns and cities.
However the town of Skibbereen, in West Cork, is fighting back!! It's aiming to revive the idea of the small, local cinema, in an effort to combat rural isolation.
The young people of the town have undertaken a project called "Skibb Scenes: Cinema On Your Doorstep", and Jim Wilson went along to find out more... For more information, visit www.skibbereenartsfestival.com, http://skibbscenes.webs.com/ or to follow the project on Twitter, use the handle @SkibbScenes.
French Foreign Legion
The singers of this song are no typical choirboys – because they are soldiers in the French Foreign Legion – one of the toughest armies in the world.
Le Boudin is one of the tracks on the Legionnaires' first album which was released this week. It includes the words "We are crafty, we are rogues, we are no ordinary guys" – and that's as good a description as any of the men belonging to a fighting force with a reputation for filling its ranks with criminals on the run and adventurers.
Norweigan film-maker Elisabeth Nord used the songs of the Legionnaires as a soundtrack to her three part documentary on the Foreign Legion, and she joins us on the line today from Lillehammer.
Dermot O'Shea is from Balrothery in North County Dublin. He's been with the legion for 4 years and 9 months and his contract is up in 3 months.
His regiment is based in the South of France near Avignon but he is patrolling Charles de Gaulle airport as part of the French Counter Terrorism initiative at the moment, and he also joins us today...
You can check out Dermot's blog on http://bankstobattlefields.blogspot.ie/.
The album is called HÉROS: Musique de la Legion trangere (translation: Heroes: Music of the Foreign Legion), and is their first album.
It is produced by British songmaker Jon Cohen (who made the hit single Wherever You Are by the Military Wives Choir).
It is on the German classical music label 'Deutsche Gramophon'.
For more, see https://www.facebook.com/MusiqueDeLaLegionEtrangere.
Hedgerows
It is an offence to 'cut, grub, burn or otherwise destroy hedgerows on uncultivated land during the nesting season from 1 March to 31 August, subject to certain exceptions'. For more information, click here.
To contact your local wildlife ranger, click here for contact details. To read the Wildlife (Amendment) Act 2000, click here.
Caring For Wild Animals
Please note that many species of mammals, birds, invertebrates etc... are protected under law and that, even with the best of intentions, only someone holding a relevant licence from the National Parks & Wildlife Service should attempt the care of these animals. For full details, please click here to read the NPWS Checklist of protected & rare species in Ireland. If you are concerned about a wild animal, please contact your local wildlife ranger - click here for details.
IMPORTANT NOTICE
Please DO NOT send any live, dead or skeletal remains of any creature whatsoever to Mooney Goes Wild. If you find an injured animal or bird, please contact the National Parks & Wildlife Service on 1890 20 20 21, or BirdWatch Ireland, on 01 281-9878, or visit www.irishwildlifematters.ie