Wednesday, April 24th 2013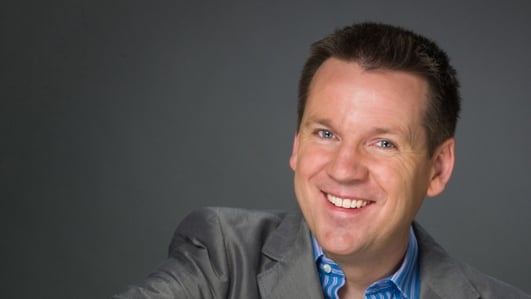 On Mooney today...
Derek gets an insight into the French Foreign Legion as they release their first album. Brenda Donohue meets 70 musicians in Co. Meath as they prepare for the World Accordion Festival in Austria. And we find out how an enterprising hotel owner has goldfish for hire on his list of added extras!
MOONEY'S EUROVISION MELODIES
In advance of the 58th Eurovision Song Contest (May 14th – 18th, Malmö, Sweden), indulge your Eurovision fever with Derek and the RTÉ Concert Orchestra!
Mooney's Eurovision Melodies will take place in the Main Auditorium at the National Concert Hall on Thursday, May 9th at 8pm, and joining the RTÉ Concert Orchestra will be Eurovision legends Niamh Kavanagh, Paul Harrington and more...
A nostalgic celebration of the heady days of Ireland's past success in Eurovision and in anticipation of future glory, the programme will include What's Another Year?, In Your Eyes, Volare, Rock'n'Roll Kids ... and there may be a few surprises!
Prices range from €13.50 to €39.50, and there is a 10% discount for groups of 10 or more. To book, click here or call the NCH Box Office on 01 417-0000.
Secrets Of The Irish Landscape
Next month, a new three-part series examines the changing geology of the island of Ireland.
16,000 years ago, Ireland was a land covered in ice, uninhabitable to both humans and animals. So how did Ireland go from being a frozen country to the green and pleasant land of today? In this new series, Derek Mooney pieces together the clues to uncover the Secrets Of The Irish Landscape...
Click here to view the series trailer: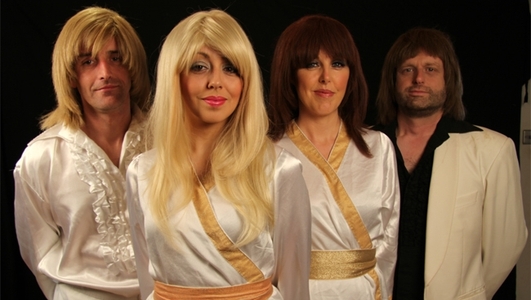 Abbaesque House Party Launch
We've had many memorable House Parties on Mooney.
The best and most popular performers in the business including Tommy Fleming, Brian Kennedy, The Fureys, opera singer Niamh Murray, the witty Corrigan Brothers and Daniel O'Donnell have all visited the homes of various Mooney listeners to sing and joke, and generally provide them with a very special evening of entertainment!
Brenda Donohue has news of our next House Party - it's one of Ireland's best tribute acts, Abbaesque!
Abbaesque
The date of the house party is next Wednesday, May 1st, so if you would like Abbaesque to come to your home, office, shed etc... and perform for your family, friends and neighbours, then get in contact with us!
E-mail us now and tell us why you want them, who you'll have there and make sure you put a contact number on the e-mail!!
Abbaesque
As it's on next week we need your entries in asap!
The closing date for entries is this Friday at 6pm. E-mail mooney@rte.ie.
Accordion Orchestra
You may have heard the joke... the definition of a gentleman is someone who can play the accordion but chooses not to!
The accordion can sometimes get bad press but in Castletown, in Co Meath, it is the instrument of choice for the majority of people there.
In fact in Castletown, they have four accordion orchestras, and three of them are travelling to Innsbruck, in Austria to represent Ireland in the World Accordion Festival in May.
Brenda Donohue went along to a rehearsal...
The Great Bear Stakeout
A new BBC series which starts tonight promises to take us up close and personal with grizzly bears, and to get closer to their lives than anyone thought possible.
The Great Bear Stakeout is a co-production with Discovery Channel, and is narrated by Billy Connolly. Gavin Henderson was Executive Producer for the BBC, and he joins us from their Bristol studios today...
The Great Bear Stakeout is on BBC One television tonight at 9pm - for more information about the series, visit http://www.bbc.co.uk/programmes/p0176qj5.
The Irish Rodeo Bullfighter Down Under
Last week we received an e-mail from an Irishman living in Australia for the last two years and he's hoping to make a name for himself as a rodeo star.
Donal Kelly is 21, he's from Clonegal in Carlow – in fact he performs on the Queensland circuit wearing his beloved county jersey!
We chat to Donal to find out how he became involved in the Australian rodeo scene!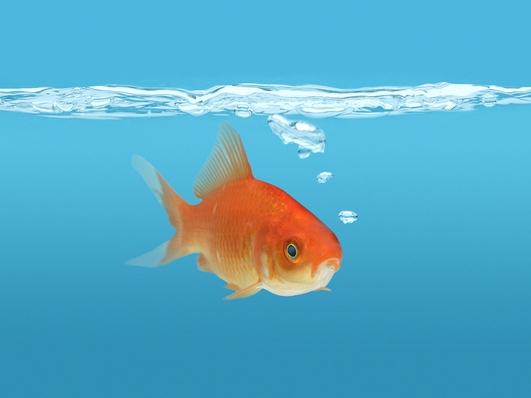 Hotel Goldfish
Well they say a dog is a man's best friend! But of course some people like cats, or rabbits, or hamsters, or horses - the list goes on! And some people just love GOLDFISH!
OK, they're not as cute and cuddly as other animals and you can't exactly take them out for a walk or rub their belly - but they do seem to have a nice calming effect.
Colm Flynn went along to the Pet Palace pet shop on Parnell Street in Dublin, where he met earlier today where he met the owner Glen, to find out more about man's favourite fishy friend!
And we also hear how a hotel in Dutton, near Warrington, Cheshire, in the UK is now offering its guests the chance to hire a goldfish to put in their room for the duration of their stay – a little touch that might make their visit a little more memorable!
Jeff Riley is the owner of the Happy Guests Lodge in Dutton, and he joins us on the line to tell us about his goldfish, called Happy, and why he feels that goldfish in bedrooms can make his guests feel similarly happy!
Mooney's Wednesday Quiz
It's Wednesday, it's Mooney, so what does that mean? Well, Mooney's Wednesday Quiz of course!! And we have a terrific prize up for grabs today…
The Dingle Boatman's Association and the 'Fungie, 30 years in Dingle Organising Committee' have given us a two-night break in the Dingle Skellig Hotel for this weekend – because this weekend Dingle is holding a special Festival to mark 30 years since the arrival of Fungie the Dolphin.
You can choose a room for two, or a family room. The hotel can provide babysitters if you like.
Your breakfast is included in the prize and you can use a €100 voucher to buy dinner in the award-winning Global Village restaurant on Dingle's Main Street.
And there's more…
You'll get a family ticket for a boat ride to visit Fungie; a family ticket for Dingle's Oceanworld aquarium; AND Sunday lunch at Dingle's Ballintaggart House which overlooks the Harbour – for up to 2 adults and 2 children.
The winners might even be able to spot Fungie from there!
Hedgerows
It is an offence to 'cut, grub, burn or otherwise destroy hedgerows on uncultivated land during the nesting season from 1 March to 31 August, subject to certain exceptions'. For more information, click here.
To contact your local wildlife ranger, click here for contact details. To read the Wildlife (Amendment) Act 2000, click here.
Caring For Wild Animals
Please note that many species of mammals, birds, invertebrates etc... are protected under law and that, even with the best of intentions, only someone holding a relevant licence from the National Parks & Wildlife Service should attempt the care of these animals. For full details, please click here to read the NPWS Checklist of protected & rare species in Ireland. If you are concerned about a wild animal, please contact your local wildlife ranger - click here for details.
IMPORTANT NOTICE
Please DO NOT send any live, dead or skeletal remains of any creature whatsoever to Mooney Goes Wild. If you find an injured animal or bird, please contact the National Parks & Wildlife Service on 1890 20 20 21, or BirdWatch Ireland, on 01 281-9878, or visit www.irishwildlifematters.ie