Dawn Chorus 2018
This year's Dawn Chorus programme will take place on Sunday, May 6th 2018, and will be broadcast from across Europe and beyond between midnight and 7am! For more information, click here.
Follow Us On Social Media:
Facebook: www.facebook.com/rtenature
E-mail Us: mooney@rte.ie
Caring For Wild Animals
Please note that many species of mammals, birds, invertebrates etc... are protected under law and that, even with the best of intentions, only someone holding a relevant licence from the National Parks & Wildlife Service should attempt the care of these animals. For full details, please click here to read the NPWS Checklist of protected & rare species in Ireland. If you are concerned about a wild animal, please contact your local wildlife ranger - click here for details.
Events & Listings
Click here for a full list of events taking place around the country, and movies currently on release, which might be of interest to wildlife lovers!
Nature LIVE
On Sunday May 6th, 2018, RTÉ's Wild Island season goes international as Derek Mooney hosts one of the most ambitious LIVE natural history programmes ever undertaken. Broadcasting live from six countries across Europe, Nature LIVE will showcase some of the continents most extraordinary wildlife, from Polar Bears in the Norwegian Arctic to Flamingoes in southern Spain to Basking Sharks off the west of Ireland. This one-hour special will be anchored by RTÉ presenter Derek Mooney from the banks of Dublin's River Liffey, with wildlife film-maker Colin Stafford-Johnson on the Blasket Islands.
Viewers can take part by sharing their own pictures and videos of nature and wildlife using #naturelive from wherever they live in Europe.
JOIN US
We have a limited number of audience tickets for this live event. Apply for tickets by email to natureliveaudience@rte.ie
Location: Sir John Rogerson's Quay, Dublin
Date: Sunday 6th May 2018
Time: 16.30 - 18.00
*Gates close at 16.45!
Please note that this is an unseated event and outdoors so you will need to wear appropriate clothing for the Irish weather. We need the following information: The number of tickets you are applying for. Your name, surname, age contact phone number and address. The names, surnames and ages of your guests.
*Unfortunately we cannot accommodate for Children under 12yrs. All minors under 16 must be accompanied by an adult/guardian
Tickets are limited so first come first served!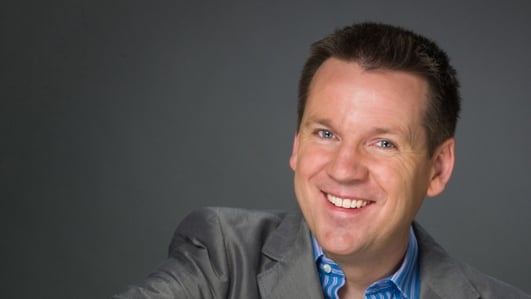 Mooney
Derek Mooney with his unique mix of conversation, information, advice and entertainment
On Mooney today...
On today's Mooney, we're celebrating the upcoming Mooney's Eurovision Melodies concert on May 9th, with an exciting competition, offering two listeners a two-night luxury stay in one of Eurovision's spiritual homes: the great city of Stockholm!
Katriona McFadden will be at the National Concert Hall with Eurovision legend Paul Harrington. And anyone who buys concert tickets at the box office this afternoon, or online during the day, will be automatically entered into a draw for this amazing prize - which also includes a trip to the new Abba Museum in Stockholm, which opens next month!
For further details, tune in to Mooney from 3pm...
MOONEY'S EUROVISION MELODIES COMPETITION
TODAY ONLY!!! If you book a ticket to Mooney's Eurovision Melodies TODAY, anytime before midnight, then you will be entered into a draw to win a fantastic break to Stockholm!
Anyone who buys their ticket for Mooney's Eurovision Melodies today will go into a competition. The prize has been sponsored by Scandinavian Airlines who fly from Dublin to Oslo, Copenhagen and Stockholm 26 times a week. And they are offering two return flights to Stockholm for you and a friend, two nights accommodation in a top Stockholm hotel and two tickets to the new ABBA museum, which is opening in Stockholm next month.
Anyone who has bought a ticket for Mooney's Eurovision Melodies TODAY (so from midnight last night til midnight tonight) is with a chance of winning the Stockholm trip. The winner will be chosen randomly.
In advance of the 58th Eurovision Song Contest (May 14th – 18th, Malmö, Sweden), indulge your Eurovision fever with Derek and the RTÉ Concert Orchestra!
Mooney's Eurovision Melodies will take place in the Main Auditorium at the National Concert Hall on Thursday, May 9th at 8pm, and joining the RTÉ Concert Orchestra will be Eurovision legends Niamh Kavanagh, Paul Harrington and more...
A nostalgic celebration of the heady days of Ireland's past success in Eurovision and in anticipation of future glory, the programme will include What's Another Year?, In Your Eyes, Volare, Rock'n'Roll Kids ... and there may be a few surprises!
Prices range from €13.50 to €39.50, and there is a 10% discount for groups of 10 or more. To book, click here or call the NCH Box Office on 01 417-0000.
Eurovision: Launch Of Mooney's Eurovision Melodies Concert!
Yes, it's getting close to that time. The Eurovision Song Contest is now a mere THREE weeks away. Can you believe it?! On this very day in three weeks time, May 14th, Ryan Dolan will sing his little heart out for Ireland in Semi Final One. And Mooney will be there, broadcasting live from Malmo that week, bringing up all the gossip and behind-the-scenes fun.
BUT, if you can't wait that long and you need a Eurovision 'fix' sooner than that, well… do we have a concert for you?! It's called 'Mooney's Eurovision Melodies' and it's happening in Dublin's National Concert Hall on Thursday May 9th.
Mooney reporter Katriona McFadden is at the National Concert Hall this afternoon, along with Eurovision melody Paul Harrington!
Eurovision Royalty: Paul Harrington (right) with Charlie McGettigan (left) - they were the Rock'n'Roll kids!
Secrets Of The Irish Landscape
Next month, a new three-part series examines the changing geology of the island of Ireland.
16,000 years ago, Ireland was a land covered in ice, uninhabitable to both humans and animals. So how did Ireland go from being a frozen country to the green and pleasant land of today? In this new series, Derek Mooney pieces together the clues to uncover the Secrets Of The Irish Landscape...
Click here to view the series trailer: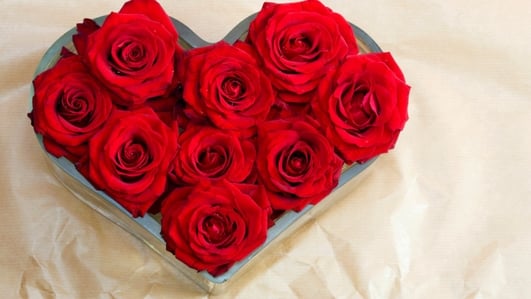 Get The Guy!
Nowadays, they are plenty of ways to find your ideal partner - whether it's internet dating, speed dating, blind dates, singles parties or an old fashioned match maker.
And here's another one to add to the list, this one caters for single ladies looking for a partner and it's called 'get the guy'.
They run workshops and weekends for women only, showing them the strategies they can employ right now to take control of their love lives; instead of sitting back and hoping that it all "sorts itself out eventually!.
Last weekend, they held three workshops in Dublin and 600 Irish women attended them.
Brenda brought Ciara Carroll, our Mooney guru on the singles scene, to see what it was all about.
The workshop lasted about 4 hours and cost €10. Brenda spoke to Steve, who talked about the Get The Guy concept, to Ciara Carroll, and to some of the woman there, including Simia, who had a most fascinating story...
For more information, visit www.gettheguy.co.uk.
Whatever Happened To...?
The Thrills famously asked Whatever Happened To Corey Haim? Remember Corey Haim? That 1980s star of kids' movie classics like The Lost Boys, Silver Bullet and Firstborn?
Last week on this show, our resident Mooney sleuth, Fergus Sweeney, was posing his own "whatever happened" question, in relation to the infamous teapot presented by Charlie Haughey to Margaret Thatcher.
But today, we have another sleuth in studio - a man who specialises in answering some very tricky "whatever happened to" questions:
"Whatever happened to the statue of Queen Victoria, that used to reside outside Leinster house?"
"Whatever happened to the 1970's jetfoil, which was supposed to herald a new era of high-speed travel between Dublin and Liverpool?"
Have any of these questions ever crossed your mind? Well, if so, Sunday Independent journalist Rory Egan is in studio, to put your mind at rest!
Mooney's Eurovision Melodies Competition!
If you book a ticket to Mooney's Eurovision Melodies TODAY, you could win a fantastic break to Stockholm! Katriona McFadden reports from the National Concert Hall, where she talks to guests including Paul Harrington...
Get The Guy!
Brenda Donohue visits a workshop that aims to show women tips and tricks to get the man of their dreams!
Whatever Happened To...?
Sunday Independent journalist Rory Egan looks back at whatever happened to the Dublin-Liverpool jetfoil, the Leinster House statue of Queen Victoria, and more!
Hedgerows: It is an offence to 'cut, grub, burn or otherwise destroy hedgerows on uncultivated land during the nesting season from 1 March to 31 August, subject to certain exceptions'. For more information, click here.
To contact your local wildlife ranger, click here for contact details. To read the Wildlife (Amendment) Act 2000, click here.
IMPORTANT NOTICE
Please DO NOT send any live, dead or skeletal remains of any creature whatsoever to Mooney Goes Wild.
If you find an injured animal or bird, please contact the National Parks & Wildlife Service on 1890 20 20 21, or BirdWatch Ireland, on 01 281-9878, or visit www.irishwildlifematters.ie