Dawn Chorus 2018
This year's Dawn Chorus programme will take place on Sunday, May 6th 2018, and will be broadcast from across Europe and beyond between midnight and 7am! For more information, click here.
Follow Us On Social Media:
Facebook: www.facebook.com/rtenature
E-mail Us: mooney@rte.ie
Caring For Wild Animals
Please note that many species of mammals, birds, invertebrates etc... are protected under law and that, even with the best of intentions, only someone holding a relevant licence from the National Parks & Wildlife Service should attempt the care of these animals. For full details, please click here to read the NPWS Checklist of protected & rare species in Ireland. If you are concerned about a wild animal, please contact your local wildlife ranger - click here for details.
Events & Listings
Click here for a full list of events taking place around the country, and movies currently on release, which might be of interest to wildlife lovers!
Nature LIVE
On Sunday May 6th, 2018, RTÉ's Wild Island season goes international as Derek Mooney hosts one of the most ambitious LIVE natural history programmes ever undertaken. Broadcasting live from six countries across Europe, Nature LIVE will showcase some of the continents most extraordinary wildlife, from Polar Bears in the Norwegian Arctic to Flamingoes in southern Spain to Basking Sharks off the west of Ireland. This one-hour special will be anchored by RTÉ presenter Derek Mooney from the banks of Dublin's River Liffey, with wildlife film-maker Colin Stafford-Johnson on the Blasket Islands.
Viewers can take part by sharing their own pictures and videos of nature and wildlife using #naturelive from wherever they live in Europe.
JOIN US
We have a limited number of audience tickets for this live event. Apply for tickets by email to natureliveaudience@rte.ie
Location: Sir John Rogerson's Quay, Dublin
Date: Sunday 6th May 2018
Time: 16.30 - 18.00
*Gates close at 16.45!
Please note that this is an unseated event and outdoors so you will need to wear appropriate clothing for the Irish weather. We need the following information: The number of tickets you are applying for. Your name, surname, age contact phone number and address. The names, surnames and ages of your guests.
*Unfortunately we cannot accommodate for Children under 12yrs. All minors under 16 must be accompanied by an adult/guardian
Tickets are limited so first come first served!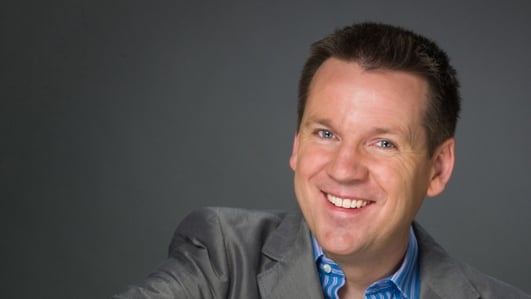 On Mooney today...
Mary and Dervla from Crystal Swing join Derek for a chat, we hear how our special seafood dish fared at the All Ireland Chowder Cook-Off, we chat to the man who looked for €200,000 from the Dragons!
MOONEY'S EUROVISION MELODIES
In advance of the 58th Eurovision Song Contest (May 14th – 18th, Malmö, Sweden), indulge your Eurovision fever with Derek and the RTÉ Concert Orchestra!
Mooney's Eurovision Melodies will take place in the Main Auditorium at the National Concert Hall on Thursday, May 9th at 8pm, and joining the RTÉ Concert Orchestra will be Eurovision legends Niamh Kavanagh, Paul Harrington and more...
A nostalgic celebration of the heady days of Ireland's past success in Eurovision and in anticipation of future glory, the programme will include What's Another Year?, In Your Eyes, Volare, Rock'n'Roll Kids ... and there may be a few surprises!
Prices range from €13.50 to €39.50, and there is a 10% discount for groups of 10 or more. To book, click here or call the NCH Box Office on 01 417-0000.
Secrets Of The Irish Landscape
Next month, a new three-part series examines the changing geology of the island of Ireland.
16,000 years ago, Ireland was a land covered in ice, uninhabitable to both humans and animals. So how did Ireland go from being a frozen country to the green and pleasant land of today? In this new series, Derek Mooney pieces together the clues to uncover the Secrets Of The Irish Landscape...
Click here to view the series trailer: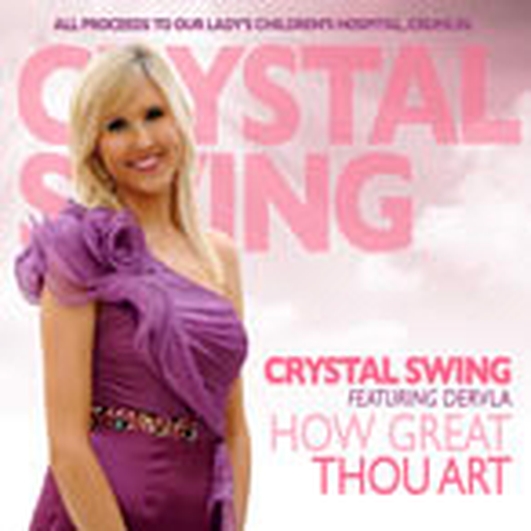 Crystal Swing: How Great Thou Art
He Drinks Tequila was the song that propelled Crystal Swing to national and international fame in January 2010.
Mary Murray-Burke and daughter Dervla are with us this afternoon, having left Derek at home in Middleton, and they're in today to chat about their new single, How Great Thou Art.
Their version of this beautiful hymn is a firm favourite on the band's tours - and such has been the response that they've just recorded the song with Dervla on the lead vocal, and it's released today! They intend to give all the proceeds from the downloads for the song to Our Ladies Hospital for Sick Children, Crumlin. It's only available by downloading it (it's not in the shops) and you can find out more by visiting www.crystalswing.com.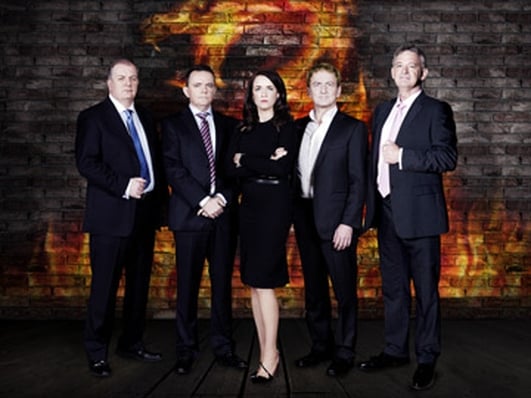 Dragons' Den: The Cherry Blossom Bakery
Once again a record was broken in the Den last night, in association with Bank Of Ireland, when one man from Mayo went up in front of the Dragons and was asking for €200,000 for his bakery business - that's a lot of bread!
Simon Stenson joins Derek in studio with a selection of his bread - spelt bread, treacle bread, gluten-free breads, treacle and mixed spice breads, corn breads, traditional brown breads, carrot cakes, chocolate cakes and cupcakes to mention a few!!
Simon runs The Cherry Blossom Bakery with his wife Siobhan, and he tells Derek about his experience facing the Dragons...
For more information about the Dragons' Den, and to play the Sixth Dragon, visit www.rte.ie/tv/dragonsden. To watch the episode again on the RTÉ Player, click here.
Conclusion To The All-Ireland Chowder Cook-Off!
If you were listening over the last couple of weeks, you know that our producer Olan McGowan entered the All-Ireland Chowder Cook-Off competition on behalf of Mooney, with his very own recipe!
The competition took place in Kinsale, in Cork, yesterday, and he joins Derek in studio today to chat about how he got on...
Acton's Hotel in Kinsale are sponsored the Mooney chowder entry, and The Blue Haven Food Company (http://www.bluehavenfoodco.com/) are supplying the ingredients. To find out more about the The Third All-Ireland Chowder Cook-off & Kinsale Street Food Gathering click here!
Olan's Chowder Recipe
Serves 12 (500ml bowls)
Ingredients
1 kg smoked fish, small pieces (cod, haddock, coley)
500 g non-smoked fish, small chunks (salmon)
500 g mixed seafood (squid, mussels, clams, prawns)
One small tin of anchovies, finely chopped
200 g of pancetta
Two large onions, diced
10 cloves of garlic, finely chopped
Three large carrots, diced
Six sticks of celery, diced
Two very thin leeks, sliced into thin circles
2 rooster potatoes, diced
Seven radishes, sliced very thinly
1 kg cherry tomatoes
Parsley, roughly chopped
Dill, roughly chopped
Chives, cut with scissors into 5-10 mm pieces
One tablespoon dried, mixed herbs
Full fat, Kerrygold butter
500ml of dry white wine (Chardonnay, dry reisling)
5L of fish stock
Freshly ground salt and pepper
Olive oil
Pinch of smoked paprika
Salt & pepper
Method
1. Wash and dry the cherry tomatoes. Put them in a large roasting tin. Drizzle a little olive oil over them, season with salt and pepper. Roast at 175° for 60-70 min.
2. In a large copper pot, melt one large knob of butter with some olive oil. Do not over-heat. When melted, Sauté the garlic, onions, pancetta and mixed dried herbs for 5 min.. Add the anchovies, fry for another 2 min.
3. Add all of the chopped vegetables: carrots, celery, leeks, radishes, potatoes. Stir everything, cover the pot, and saute at a low temperature for a further 5 min. During this time, add the dill and stir well.
4. While the vegetables are cooking, take the roasted cherry tomatoes and blend them in a blender to a smooth paste.
5. Add 500 mls of white wine to the vegetable mixture, turn up the heat, and allow to reduce by half.
6. When the wine has reduced, add the fish stock and blended cherry tomato paste. Stir well, and bring to the boil.
7. When the mixture boils, all of the seafood and the remaining herbs, the parsley and chives. Stir well. Add a pinch of smoked paprika, just to deepen the colour. Ground pepper to taste.
8. Serve hot, and sprinkle a little parsley on top.
Mooney's Eurovision Melodies Launch
On tomorrow's show we're going to be giving you full details of an exciting concert that is coming up in Dublin's National Concert Hall on Thursday, May 9th.
It's called 'Mooney's Eurovision Melodies' and it is Eurovision-tastic!
Niamh Kavanagh will be there, and Abbaesque will there, amongst others. It is going to be a fantastic night!
Our reporter Katriona McFadden will be at the box office of the National Concert Hall TOMORROW – and she'll be joined by Eurovision legend Paul Harrington as well as some Eurovision fans.
Tickets are currently on sale from the NCH box office, or nch.ie, BUT if you buy your ticket between midnight tonight and midnight tomorrow night (ie. on Tuesday, 25/04/13 from 00:00 to 23:59), then you could pick up more than just tickets!
Because one lucky person will win two return flights to Stockholm with Scandinavian Airlines (who, by the way, have 26 flights a week from Dublin to Stockholm, Oslo and Copenhagen), two nights accommodation in a top Stockholm hotel and two tickets to the new Abba Museum – which is opening next month.
So a totally Eurovision-tastic prize!!
And all you have to do to win it is show up at the National Concert Hall tomorrow or visit www.nch.ie and buy a ticket for Mooney's Eurovision Melodies!!
Hedgerows: It is an offence to 'cut, grub, burn or otherwise destroy hedgerows on uncultivated land during the nesting season from 1 March to 31 August, subject to certain exceptions'. For more information, click here.
To contact your local wildlife ranger, click here for contact details. To read the Wildlife (Amendment) Act 2000, click here.
IMPORTANT NOTICE
Please DO NOT send any live, dead or skeletal remains of any creature whatsoever to Mooney Goes Wild.
If you find an injured animal or bird, please contact the National Parks & Wildlife Service on 1890 20 20 21, or BirdWatch Ireland, on 01 281-9878, or visit www.irishwildlifematters.ie