***MOONEY GOES WILD NOMINATED FOR ROSE D'OR AWARD!!***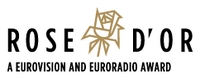 The prestigious annual Rose D'Or Awards (now in their 55th year) honour the very best of international radio, TV and online entertainment programmes, and they will take place later this year. Over 400 programmes from more than 130 broadcasters and production companies in 33 different countries were submitted for this year's Rose d'Or awards. For the first time, a new competition category, 'Radio Event Of The Year' was created. We entered European Dawn Chorus in this category, and we're absolutely delighted to let you know that we're one of the final nominees!! And another programme from the Mooney team, called A Very Merry Mooney Tunes, has been shortlisted in the Radio - Music Show category! Click here to read more about the 2016 Rose D'Or Finalists, and click here to relive - and re-listen to - all the beautiful Dawn Chorus birdsong from right across Europe.
***To visit The Mooney Show website, click here!***
Facebook: www.facebook.com/rtenature
Twitter: @naturerte
MOONEY'S EUROVISION MELODIES
In advance of the 58th Eurovision Song Contest (May 14th – 18th, Malmö, Sweden), indulge your Eurovision fever with Derek and the RTÉ Concert Orchestra!
Mooney's Eurovision Melodies will take place in the Main Auditorium at the National Concert Hall on Thursday, May 9th at 8pm, and joining the RTÉ Concert Orchestra will be Eurovision legends Niamh Kavanagh, Paul Harrington and more...
A nostalgic celebration of the heady days of Ireland's past success in Eurovision and in anticipation of future glory, the programme will include What's Another Year?, In Your Eyes, Volare, Rock'n'Roll Kids ... and there may be a few surprises!
Prices range from €13.50 to €39.50, and there is a 10% discount for groups of 10 or more. To book, click here or call the NCH Box Office on 01 417-0000.
Secrets Of The Irish Landscape
Next month, a new three-part series examines the changing geology of the island of Ireland.
16,000 years ago, Ireland was a land covered in ice, uninhabitable to both humans and animals. So how did Ireland go from being a frozen country to the green and pleasant land of today? In this new series, Derek Mooney pieces together the clues to uncover the Secrets Of The Irish Landscape...
Click here to view the series trailer:
Conclusion To The All-Ireland Chowder Cook-Off!
If you were listening over the last couple of weeks, you know that our producer Olan McGowan entered the All-Ireland Chowder Cook-Off competition on behalf of Mooney, with his very own recipe!
The competition took place in Kinsale, in Cork, yesterday, and he joins Derek in studio today to chat about how he got on...
Acton's Hotel in Kinsale are sponsored the Mooney chowder entry, and The Blue Haven Food Company (http://www.bluehavenfoodco.com/) are supplying the ingredients. To find out more about the The Third All-Ireland Chowder Cook-off & Kinsale Street Food Gathering click here!
Olan's Chowder Recipe
Serves 12 (500ml bowls)
Ingredients
1 kg smoked fish, small pieces (cod, haddock, coley)
500 g non-smoked fish, small chunks (salmon)
500 g mixed seafood (squid, mussels, clams, prawns)
One small tin of anchovies, finely chopped
200 g of pancetta
Two large onions, diced
10 cloves of garlic, finely chopped
Three large carrots, diced
Six sticks of celery, diced
Two very thin leeks, sliced into thin circles
2 rooster potatoes, diced
Seven radishes, sliced very thinly
1 kg cherry tomatoes
Parsley, roughly chopped
Dill, roughly chopped
Chives, cut with scissors into 5-10 mm pieces
One tablespoon dried, mixed herbs
Full fat, Kerrygold butter
500ml of dry white wine (Chardonnay, dry reisling)
5L of fish stock
Freshly ground salt and pepper
Olive oil
Pinch of smoked paprika
Salt & pepper
Method
1. Wash and dry the cherry tomatoes. Put them in a large roasting tin. Drizzle a little olive oil over them, season with salt and pepper. Roast at 175° for 60-70 min.
2. In a large copper pot, melt one large knob of butter with some olive oil. Do not over-heat. When melted, Sauté the garlic, onions, pancetta and mixed dried herbs for 5 min.. Add the anchovies, fry for another 2 min.
3. Add all of the chopped vegetables: carrots, celery, leeks, radishes, potatoes. Stir everything, cover the pot, and saute at a low temperature for a further 5 min. During this time, add the dill and stir well.
4. While the vegetables are cooking, take the roasted cherry tomatoes and blend them in a blender to a smooth paste.
5. Add 500 mls of white wine to the vegetable mixture, turn up the heat, and allow to reduce by half.
6. When the wine has reduced, add the fish stock and blended cherry tomato paste. Stir well, and bring to the boil.
7. When the mixture boils, all of the seafood and the remaining herbs, the parsley and chives. Stir well. Add a pinch of smoked paprika, just to deepen the colour. Ground pepper to taste.
8. Serve hot, and sprinkle a little parsley on top.
Mooney's Eurovision Melodies Launch
On tomorrow's show we're going to be giving you full details of an exciting concert that is coming up in Dublin's National Concert Hall on Thursday, May 9th.
It's called 'Mooney's Eurovision Melodies' and it is Eurovision-tastic!
Niamh Kavanagh will be there, and Abbaesque will there, amongst others. It is going to be a fantastic night!
Our reporter Katriona McFadden will be at the box office of the National Concert Hall TOMORROW – and she'll be joined by Eurovision legend Paul Harrington as well as some Eurovision fans.
Tickets are currently on sale from the NCH box office, or nch.ie, BUT if you buy your ticket between midnight tonight and midnight tomorrow night (ie. on Tuesday, 25/04/13 from 00:00 to 23:59), then you could pick up more than just tickets!
Because one lucky person will win two return flights to Stockholm with Scandinavian Airlines (who, by the way, have 26 flights a week from Dublin to Stockholm, Oslo and Copenhagen), two nights accommodation in a top Stockholm hotel and two tickets to the new Abba Museum – which is opening next month.
So a totally Eurovision-tastic prize!!
And all you have to do to win it is show up at the National Concert Hall tomorrow or visit www.nch.ie and buy a ticket for Mooney's Eurovision Melodies!!