Death Of Dick Warner, Environmentalist And Mentor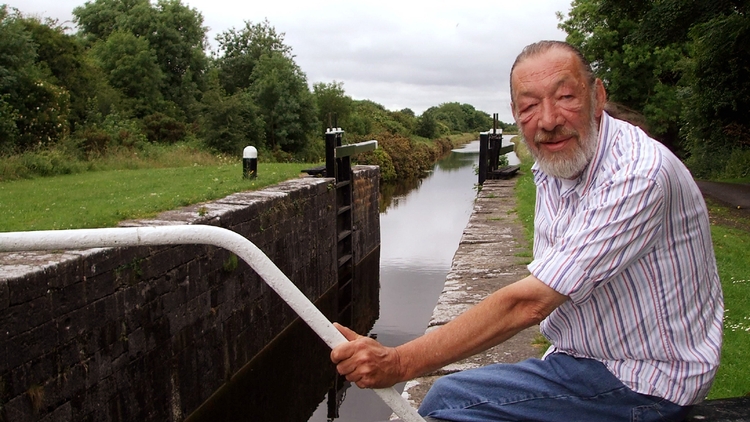 We were devastated to learn of the untimely death of naturalist, broadcaster, environmentalist and mentor to many of those on Mooney Goes Wild, Dick Warner. Dick worked on over over 90 broadcast television documentaries, including the memorable Waterways series. Our deepest sympathies to Dick's family and friends.
To read more, visit www.rte.ie/news/ireland/2017/0616/883377-dick-warner-death.
***CLICK HERE TO FIND OUT EVERYTHING YOU NEED TO KNOW ABOUT DAWN CHORUS 2017!***
***Download the Dawn Chorus 2017 podcasts***
Dawn Chorus 2017 - First Hour - 00:00 - 01:00
Dawn Chorus 2017 - Second Hour - 01:00 - 02:00
Dawn Chorus 2017 - Third Hour - 02:00 - 03:00
Dawn Chorus 2017 - Fourth Hour - 03:00 - 04:00
Dawn Chorus 2017 - Fifth Hour - 04:00 - 05:00
Dawn Chorus 2017 - Sixth Hour - 05:00 - 06:00
Follow Us On Social Media:
Facebook: www.facebook.com/rtenature
On Mooney Goes Wild today...
Terry Flanagan celebrates the Lesser Celandine: the flower that truly marks the arrival of spring. We discover what could possibly be Ireland's ONLY greater horseshoe bat, which has taken up residence in County Wexford. And Birdwatch Ireland's Niall Hatch meets the bluetits in Tallaght that have set up their very own HSE, nursing and caring for their disabled relatives!
MOONEY'S EUROVISION MELODIES
In advance of the 58th Eurovision Song Contest (May 14th – 18th, Malmö, Sweden), indulge your Eurovision fever with Derek and the RTÉ Concert Orchestra!
Mooney's Eurovision Melodies will take place in the Main Auditorium at the National Concert Hall on Thursday, May 9th at 8pm, and joining the RTÉ Concert Orchestra will be Eurovision legends Niamh Kavanagh, Paul Harrington and more...
A nostalgic celebration of the heady days of Ireland's past success in Eurovision and in anticipation of future glory, the programme will include What's Another Year?, In Your Eyes, Volare, Rock'n'Roll Kids ... and there may be a few surprises!
Prices range from €13.50 to €39.50, and there is a 10% discount for groups of 10 or more. To book, click here or call the NCH Box Office on 01 417-0000.
Secrets Of The Irish Landscape
Next month, a new three-part series examines the changing geology of the island of Ireland.
16,000 years ago, Ireland was a land covered in ice, uninhabitable to both humans and animals. So how did Ireland go from being a frozen country to the green and pleasant land of today? In this new series, Derek Mooney pieces together the clues to uncover the Secrets Of The Irish Landscape...
Click here to view the series trailer:
http://www.youtube.com/watch?feature=player_embedded&v=wzPRjy_bAwU
App Article: The True Flower of Spring, by Terry Flanagan
Take a walk along a country lane or along a hedgerow or a river bank. Look down at your feet. What do you see? A weed with a yellow flower. What plant is it? The Lesser Celandine, and to me this is the true flower that heralds the arrival of Spring (and not the Daffodil).
To find out more, download the Mooney app, for iPhone and Android phones, to read the rest of Terry's article, and much more!
A Robin On Slug Pellets!
We got an unusual call from Don Brady in Rathfarnham. Don is a keen gardener and he found a robin's nest in his polytunnel. Just one problem – the nest was built on an open box of slugtox pellets.
Don was extremely worried that this might affect his future family, and with that in mind, he got in touch with Mooney Goes Wild, and we decided to send out Terry to investigate…
Greater Horseshoe Bat
In February this year, ecologist and Bat Conservation Ireland member Paul Scott made the discovery of a lifetime - a species called the Greater Horseshoe Bat had landed on Irish shores and was in hibernation in an old cellar in a secret location in Wexford. Previous to this there had only been one recorded sighting of the species in Ireland when it was introduced by human hand to Castle Leslie well over eighty years ago – though that introduction is thought to have failed.
Greater Horseshoe Bat
Regular listeners to the programme will know that Bat Conservation Ireland have recorded nine species of bat breeding in Ireland - and while this vagrant bat doesn't make ten - it is an incredibly important find for ecologists.
Louise Denvir recently spent the day in a decaying cellar with Paul and a team of licensed bat workers, who hoped to place an identification ring on the bat's wing so they could track its movement over the coming months.
But was the bat still there or had it emerged from hibernation and flown away? Louise began her day meeting Paul in his bright red camper-van, in a field - somewhere in the middle of Wexford.....
Cannabis Research Conference
The panel chat to Dr. David Finn from NUI Galway, who is one of the speakers at the 6th European Workshop on Cannabinoid Research, which takes place in Trinity College Dublin this weekend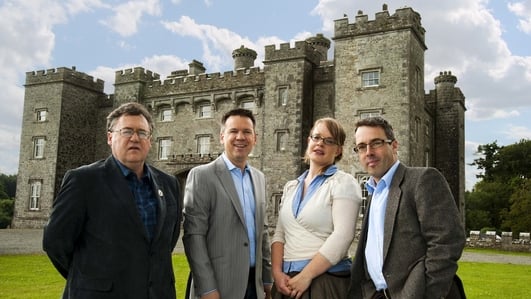 The Genealogy Roadshow Comes To Derry!
The Genealogy Roadshow is going to Derry this Saturday from 1:30 to 5:30pm in Lumen Christi College. All are welcome.
They'll be meeting lots of local people and hearing stories from across Ireland.
Some of the stories they'll be investigating include:
* Oscar Winning Actress Meryl Streep and her Donegal roots;
* The legend of the Co. Down Village where all the people were evicted and shipped off to America in the dead of night;
* And a family from Louth discovers whether or not they're related to one of Ireland's greatest Saints.
All this and more and it's free to attend.
Places are filling up so contact the team now.
Email genealogy@bigmountainproductions.com or call Sean on 085 235-6977. See you there!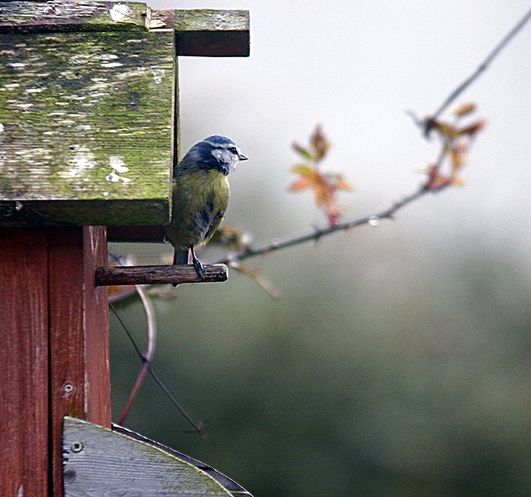 The Disabled Bluetit
We got what you could only describe as the 'most charming' e-mail into Mooney Goes Wild this week.
It was from bird lover Brian Mac Cormaic in Tallaght in Dublin.
He sent us in some pictures of the bluetits who have returned to the nestbox in his garden.
And, if you look closely, you will see that one of the bluetits has only one leg.
And Brian was wondering is it unusual for a bird to 'take on' a disabled mate, or stay with it after it suffers a disabling injury.
And he mentioned that this subject was very close to his heart as his own father had only one leg! But his mother didn't seem to mind and they went on to raise ten children!
Well we dispatched Niall Hatch, Development Officer with BirdWatch Ireland, out to Brian's house in Tallaght this morning to answer all his questions about disability and wildlife…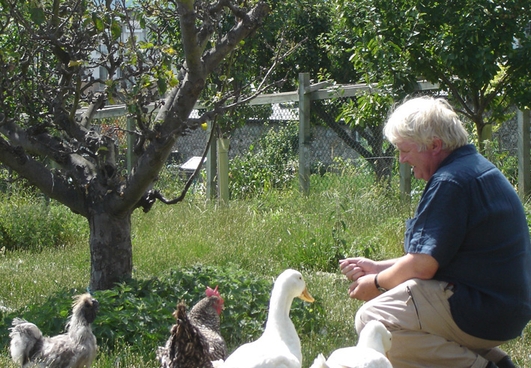 Don's Wild Watch on RTÉjr!
A new dedicated digital children's channel has just been launched by RTE. It's called RTÉjr, and it's available on TV, radio, online and mobile.
The new service is aimed at children up to age 7, and it's part of a three-year strategy to develop new services for young people here in RTÉ.
From the point of view of Mooney Goes Wild, we are delighted that RTÉjr is helping to develop and nurture an entire new generation of wildlife enthusiasts. And they are doing so with the help of an old friend of ours, Don Conroy.
Don's Wild Watch programme airs for the first time tomorrow, Saturday April 20th, at 11.30am, on RTEjr Radio.
In their first programme, the team goes out in search of a badger's sett in the Phoenix Park. And Don travels to the North Slobs of Co. Wexford to look for Grey Herons and he find a Grey Herons egg!
They also have a piece about Natterjack Toads, and the children from Scoil Na Coroine in Ashford, Co. Wicklow, put Don's wildlife knowledge to the test!
If you want to hear the full show, Tune in on your digital radio, or online at http://www.rte.ie/rtejr/listen/donswildwatch.
Hedgerows: It is an offence to 'cut, grub, burn or otherwise destroy hedgerows on uncultivated land during the nesting season from 1 March to 31 August, subject to certain exceptions'. For more information, click here.
UPDATE: February 29th 2016 - Press Release From BirdWatch Ireland:
Putting the record straight: Dates for burning and hedge-cutting have NOT changed
BirdWatch Ireland, Ireland's largest conservation charity, is very concerned about misinformation that is currently circulating regarding the dates within which the burning of vegetation and cutting of hedges is permitted. It would like to remind landowners that all burning and cutting must cease on 29th February this year and that burning and cutting remains prohibited from 1st March to 31st August.
Despite attempts by the Minister for Arts, Heritage and the Gaeltacht, Heather Humphreys T.D., to change the laws regulating these dates by introducing the Heritage Bill 2016 earlier this year, it is important to note that the proposed date changes were ultimately NOT made. This is because the bill failed to pass through both houses of the Oireachtas before the recent dissolution of the Dáil in advance of the general election.
The laws in place governing the dates for hedge-cutting and upland burning therefore remain unchanged. The period within which cutting and burning is prohibited are set down in Section 40 of the Wildlife Act 1976 (as amended in 2000), which states that:
(a) It shall be an offence for a person to cut, grub, burn or otherwise destroy, during the period beginning on the 1st day of March and ending on the 31st day of August in any year, any vegetation growing on any land not then cultivated.
(b) It shall be an offence for a person to cut, grub, burn or otherwise destroy any vegetation growing in any hedge or ditch during the period mentioned in paragraph (a) of this subsection (above).
The existing law provides exemptions for road safety and other circumstances and should be read carefully to ensure compliance.
Section 40 of the Wildlife Act exists to protect nesting birds. Many of our upland bird species are in decline and are in danger of extinction in Ireland; amongst them is the Curlew, which has declined by 80%. Many birds which nest in hedgerows into August are also in serious decline, including the endangered Yellowhammer. The changes to the cutting and burning dates which had been proposed in the now-defunct Heritage Bill 2016 would have caused serious impacts to these birds. A petition launched by BirdWatch Ireland in conjunction with several other national conservation organisations to stop these changes attracted more than 16,200 signatures and rising.
BirdWatch Ireland would also like to advise members of the public that if they see hedges being cut or fires in the uplands on or after 1st March, such activity could be illegal. In such cases, we would encourage people to contact the National Parks and Wildlife Service (www.npws.ie) to report such activity.
BirdWatch Ireland warmly welcomes the demise of the Heritage Bill 2016 and sincerely hopes that any future administration will consider the importance of Ireland's natural heritage and will not attempt to reintroduce such a flawed and damaging piece of legislation.
To contact your local wildlife ranger, click here for contact details. To read the Wildlife (Amendment) Act 2000, click here.
IMPORTANT NOTICE
Please DO NOT send any live, dead or skeletal remains of any creature whatsoever to Mooney Goes Wild.
If you find an injured animal or bird, please contact the National Parks & Wildlife Service on 1890 20 20 21, or BirdWatch Ireland, on 01 281-9878, or visit www.irishwildlifematters.ie