Wednesday, April 17th 2013
This year's Dawn Chorus programme took place on Sunday, May 6th 2018, and was a roaring success! All India Radio producer Monika Gulati sent us a pic of herself sporting our Dawn Chorus beanie!!
May Events
Well whilst our Dawn Chorus programme may have finished for another year, throughout May, events are still taking place around the country to celebrate the beautiful birdsong that our feathered friends provide. For more information on these events, and on the annual Burren In Bloom festival that takes place from May 18th - 20th, visit our events listings page! And if you have an event you'd like to let our listeners know about, e-mail mooney@rte.ie.
Follow Us On Social Media:
Facebook: www.facebook.com/rtenature
E-mail Us: mooney@rte.ie
Caring For Wild Animals
Please note that many species of mammals, birds, invertebrates etc... are protected under law and that, even with the best of intentions, only someone holding a relevant licence from the National Parks & Wildlife Service should attempt the care of these animals. For full details, please click here to read the NPWS Checklist of protected & rare species in Ireland. If you are concerned about a wild animal, please contact your local wildlife ranger - click here for details.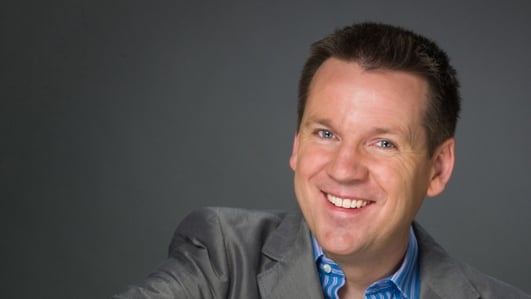 On Mooney today...
We find out why you're more likely to be hit by bird droppings if your car is silver, and we go in search of Ireland's oldest pillow and investigate what lurks within what we sleep on!
MOONEY'S EUROVISION MELODIES
In advance of the 58th Eurovision Song Contest (May 14th – 18th, Malmö, Sweden), indulge your Eurovision fever with Derek and the RTÉ Concert Orchestra!
Mooney's Eurovision Melodies will take place in the Main Auditorium at the National Concert Hall on Thursday, May 9th at 8pm, and joining the RTÉ Concert Orchestra will be Eurovision legends Niamh Kavanagh, Paul Harrington and more...
A nostalgic celebration of the heady days of Ireland's past success in Eurovision and in anticipation of future glory, the programme will include What's Another Year?, In Your Eyes, Volare, Rock'n'Roll Kids ... and there may be a few surprises!
Prices range from €13.50 to €39.50, and there is a 10% discount for groups of 10 or more. To book, click here or call the NCH Box Office on 01 417-0000.
Secrets Of The Irish Landscape
Next month, a new three-part series examines the changing geology of the island of Ireland.
16,000 years ago, Ireland was a land covered in ice, uninhabitable to both humans and animals. So how did Ireland go from being a frozen country to the green and pleasant land of today? In this new series, Derek Mooney pieces together the clues to uncover the Secrets Of The Irish Landscape...
Click here to view the series trailer:
This television series will begin on RTÉ One on Sunday, May 5th 2013, at 6.30pm.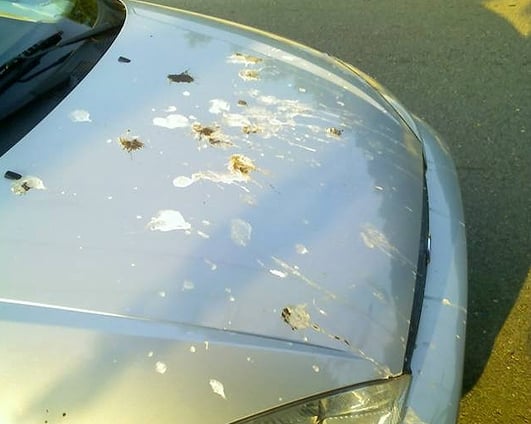 Do Silver Cars Attract More Bird Droppings?
Here on Mooney, we often get requests for help and we're happy to assist when we can. One such e-mail came into the show from Mary Turner Kilgarriff, from Galway:
Good day Derek and Brenda,
I have made an observation, albeit an amateur one, perhaps you could comment?
We have a silver car, an Audi A6, a '04. When I get it washed, hardly an hour passes and some low flying bird will have emptied his bird bowels on the car. Irksome indeed.
On my now daily walk through Galway university campus, I have taken notice of the numbers of silver cars with adherance of bird droppings versus other colours of cars.
So how can this be? Is it something in the air!! Am I going bonkers? Maybe you and your wild life experts can help.
Well, Brenda is with Mary on the campus of NUI Galway, along with our ornithologist in Cork, Jim Wilson, to investigate...
Pillows & Allergies
David Woolfson was in the Mooney studio back in December 2011 telling us about his PILLOW! It's a very special pillow, and he says he wouldn't sleep with any other pillow!
David is the founder of SleepAngel pillows, an Irish company who make special pillows that are a barrier to viruses, moulds, bacteria and allergens. And at the time David 'grossed' us all out with tales of the nasty things that live inside our old pillows.
He's back today because we are conducting an experiment to find 'Ireland's Dirtiest Pillow'. We want you, our Mooney listeners, to pick out your oldest, lumpiest, most-stained and disgusting pillow. Then send us in a photo of you holding the pillow, along with a brief history of the pillow!
We're then going to pick 25 lucky listeners, and SleepAngel are going to send a DPD courier to take away your dirty pillow and replace it with a brand new SleepAngel pillow worth €69!
And that's not all. Have you ever wondered what is living inside your pillow? Your pillow will be sent to the Airmid Laboratories in Trinity College to SEE what sort of nasty residents your pillow has – and you'll get a full report back! And for the owner of the absolute dirtiest pillow, we've a fabulous break to Cliff House Hotel in Ardmore!
Bruce Mitchell, Consultant Clinical Immunologist and Allergist at the Blackrock Clinic is also here. Bruce is involved with Airmid in Trinity College and will be looking through the 25 dirtiest pillows!
For more, see www.pillowcheckup.com. And to find out more about SleepAngel pillows, visit www.sleepangelworld.com.
Ireland's Dirtiest Pillows Competition!
We want you to send us in a photo of yourself holding your 'minging-ist' pillow.
It must be at least 2 years old.
Strip off your pillowcases and choose your lumpiest, your bumpiest, and your most-stained pillow.
E-mail the photos to mooney@rte.ie.
We will pick out 25 listeners and DPD will send a courier to your home to pick up your old pillow, and replace it with a brand new SleepAngel pillow worth €69.
Your old pillow will be air-sealed and sent to the Airmid Laboratories in the Trinity Enterprise Campus.
We will be broadcasting LIVE from the Airmid labs on May 3rd and we'll be looking into your pillows, to see all the microscopic nasties that the naked eye can't see.
When they are all checked we will finally declare 'Ireland's Dirtiest Pillow'!
And, to reward the winner for having slept on something so rotten for so long, SleepAngel will give you enough SleepAngel pillows for your entire house AS WELL AS an overnight stay for two in the luxurious Cliff House Hotel in Ardmore, complete with breakfast and dinner!
So get your pillow photos into us BEFORE 5PM THIS FRIDAY. And don't forget to give us a brief history of how old the pillow is, who slept on it over the years… that sort of thing!
The e-mail address is: mooney@rte.ie.
Hedgerows: It is an offence to 'cut, grub, burn or otherwise destroy hedgerows on uncultivated land during the nesting season from 1 March to 31 August, subject to certain exceptions'. For more information, click here.
To contact your local wildlife ranger, click here for contact details. To read the Wildlife (Amendment) Act 2000, click here.
IMPORTANT NOTICE
Please DO NOT send any live, dead or skeletal remains of any creature whatsoever to Mooney Goes Wild.
If you find an injured animal or bird, please contact the National Parks & Wildlife Service on 1890 20 20 21, or BirdWatch Ireland, on 01 281-9878, or visit www.irishwildlifematters.ie