***MOONEY GOES WILD NOMINATED FOR ROSE D'OR AWARD!!***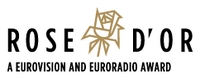 The prestigious annual Rose D'Or Awards (now in their 55th year) honour the very best of international radio, TV and online entertainment programmes, and they will take place later this year. Over 400 programmes from more than 130 broadcasters and production companies in 33 different countries were submitted for this year's Rose d'Or awards. For the first time, a new competition category, 'Radio Event Of The Year' was created. We entered European Dawn Chorus in this category, and we're absolutely delighted to let you know that we're one of the final nominees!! And another programme from the Mooney team, called A Very Merry Mooney Tunes, has been shortlisted in the Radio - Music Show category! Click here to read more about the 2016 Rose D'Or Finalists, and click here to relive - and re-listen to - all the beautiful Dawn Chorus birdsong from right across Europe.
***To visit The Mooney Show website, click here!***
Facebook: www.facebook.com/rtenature
Twitter: @naturerte
The Curious Case Of The Missing Margaret Thatcher Teapot!
The teapot that Charles Haughey gave to Margaret Thatcher
This is a picture of the teapot presented by Charles Haughey to Margaret Thatcher in Downing Street in May 1980. Our producer Fergus Sweeney found the picture in the National Archives in the personal collection of famous silver collector Dr Kurt Ticher.
Information regarding the teapot that Charles Haughey gave to Margaret Thatcher
The print on the back of the photo shows that this is the famous teapot that has entered Irish political folklore. To the best of our knowledge pictures of the teapot were never made public.
Spring Birds
Derek's blue tits are back!
The view from inside derek' nest box. Still no bird! But Derek says both the male and female were prospecting this morning!
Shelbourne Hotel Museum
Derek needed to pop into the Shelbourne Hotel last week, and he got talking to Head Concierge Denis O'Brien. And he said "Did you know, we have a museum here in the Shelbourne?"
So he showed Derek the museum, and told him a bit about the history of the hotel. It was so fascinating that we sent reporter Katriona McFadden along with her tape recorder to find out more!