Thursday, April 11th 2013
This year's Dawn Chorus programme took place on Sunday, May 6th 2018, and was a roaring success! All India Radio producer Monika Gulati sent us a pic of herself sporting our Dawn Chorus beanie!!
May Events
Well whilst our Dawn Chorus programme may have finished for another year, throughout May, events are still taking place around the country to celebrate the beautiful birdsong that our feathered friends provide. For more information on these events, and on the annual Burren In Bloom festival that takes place from May 18th - 20th, visit our events listings page! And if you have an event you'd like to let our listeners know about, e-mail mooney@rte.ie.
Follow Us On Social Media:
Facebook: www.facebook.com/rtenature
E-mail Us: mooney@rte.ie
Caring For Wild Animals
Please note that many species of mammals, birds, invertebrates etc... are protected under law and that, even with the best of intentions, only someone holding a relevant licence from the National Parks & Wildlife Service should attempt the care of these animals. For full details, please click here to read the NPWS Checklist of protected & rare species in Ireland. If you are concerned about a wild animal, please contact your local wildlife ranger - click here for details.
On Mooney today...
Did you know some hotels don't own their bed linen? They rent it out! We find out why. RTÉ's motoring expert Michael Sheridan talks about car finance, and we find out more about the teapot that Charles Haughey gave to Margaret Thatcher...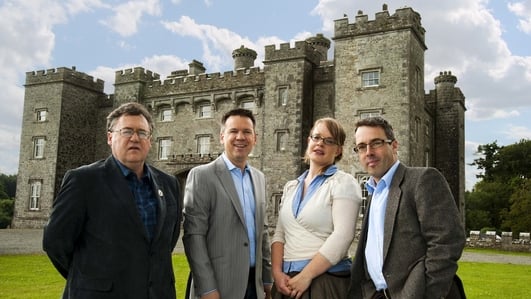 The Genealogy Roadshow
The Genealogy Roadshow will be in the Aula Maxima of UCC from 1pm - 5.30pm this Saturday, April 13th.
Some of the stories that will be investigated are:
- Daniel O'Connell's race to Cork to save innocent men from the hangman's noose
- The Irish relatives of Australia's most notorious outlaw Ned Kelly
- A family searches for the truth about their father's early childhood in an Industrial School
- And a Clonakilty man discovers if he is related to Cork's own Henry Ford, the founder of the Ford Motor Company.
All this and more - and it's free to attend!
Just e-mail the team so they can keep track of numbers at genealogy@bigmountainproductions.com or call Sean on 085 235-6977.
See you there!
MOONEY'S EUROVISION MELODIES
In advance of the 58th Eurovision Song Contest (May 14th – 18th, Malmö, Sweden), indulge your Eurovision fever with Derek and the RTÉ Concert Orchestra!
Mooney's Eurovision Melodies will take place in the Main Auditorium at the National Concert Hall on Thursday, May 9th at 8pm, and joining the RTÉ Concert Orchestra will be Eurovision legends Niamh Kavanagh, Paul Harrington and more...
A nostalgic celebration of the heady days of Ireland's past success in Eurovision and in anticipation of future glory (!), the programme will include What's Another Year?, In Your Eyes, Volare, Rock'n'Roll Kids ... and there may be a few surprises!
Prices range from €13.50 to €39.50, and there is a 10% discount for groups of 10 or more. To book, click here or call the NCH Box Office on 01 417-0000.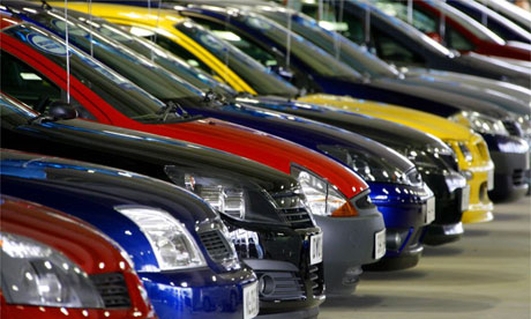 Car Finance
Recent figures released by the The Society of the Irish Motor Industry show that car sales are continuing to fall.
Sales for the first quarter of the year are down 14% on last year. 39,511 new cars were sold in the first 3 months of this year, compared to 45,840 last year, a decline of 6,329.
Michael Sheridan, Editor of the RTÉ Motoring website, joins Derek in studio today, as does Mooney's Colm Flynn, who has been investigating whether it's better to buy a car using the dealership's finance scheme, or just going direct to the bank...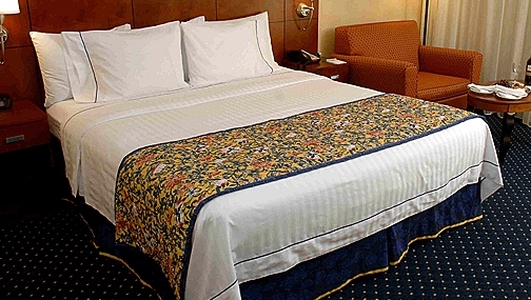 Bed Linen
Yesterday Brenda reported on Ireland's first ever Cloth Nappy Library.
It's in Ballyfin, Co Laois and basically it allows parents to trial a selection of cloth nappies and find the one that best works for their little darling.
It's a lot better for the environment and much lighter and your pocket too. The average spend on regular nappies for one child per year is €500.
Anyway, lots of you thought this was a great idea but it got us talking after the show about washing and laundry and sheets, towels and throws and how hotels manage their laundry.
Do they farm it out to commercial laundrettes?
Do hotels own their linen or rent them?
Do they charge their clients for missing towels?
Brenda is on the case!
This morning, she went to meet Paul Fitzpatrick, who is behind the Morgan and Beacon hotels in Dublin. She also visited Giles Laundry and Dry Cleaners in Ranelagh, where she met with Melvin and Rose Giles...
Hedgerows: It is an offence to 'cut, grub, burn or otherwise destroy hedgerows on uncultivated land during the nesting season from 1 March to 31 August, subject to certain exceptions'. For more information, click here.
To contact your local wildlife ranger, click here for contact details. To read the Wildlife (Amendment) Act 2000, click here.
IMPORTANT NOTICE
Please DO NOT send any live, dead or skeletal remains of any creature whatsoever to Mooney Goes Wild.
If you find an injured animal or bird, please contact the National Parks & Wildlife Service on 1890 20 20 21, or BirdWatch Ireland, on 01 281-9878, or visit www.irishwildlifematters.ie