Wednesday, April 10th 2013
This year's Dawn Chorus programme took place on Sunday, May 6th 2018, and was a roaring success! All India Radio producer Monika Gulati sent us a pic of herself sporting our Dawn Chorus beanie!!
May Events
Well whilst our Dawn Chorus programme may have finished for another year, throughout May, events are still taking place around the country to celebrate the beautiful birdsong that our feathered friends provide. For more information on these events, and on the annual Burren In Bloom festival that takes place from May 18th - 20th, visit our events listings page! And if you have an event you'd like to let our listeners know about, e-mail mooney@rte.ie.
Follow Us On Social Media:
Facebook: www.facebook.com/rtenature
E-mail Us: mooney@rte.ie
Caring For Wild Animals
Please note that many species of mammals, birds, invertebrates etc... are protected under law and that, even with the best of intentions, only someone holding a relevant licence from the National Parks & Wildlife Service should attempt the care of these animals. For full details, please click here to read the NPWS Checklist of protected & rare species in Ireland. If you are concerned about a wild animal, please contact your local wildlife ranger - click here for details.
On Mooney today...
We try to track down the famous silver Georgian teapot Charles Haughey once gave to Margaret Thatcher – and look at other gifts exchanged between states.
As more bicycles than ever are being stolen from the street, Katriona McFadden checks out how you can avoid the bike thieves.
And we find out how musical instruments containing material from endangered species are being issued with their own passports!
The Silver Teapot And Other State Gifts
With all the reminisces about Margaret Thatcher in the last few days, we couldn't help thinking about THAT famous teapot summit. Surely you remember it? It was May 1980. Taoiseach Charles J. Haughey travelled to London for their first face to face meeting and he presented her with a little gift. A teapot. Not any old teapot, mind you, but a Georgian, silver teapot.
We couldn't help wondering "whatever happened to the little teapot"? Did she take it with her to her Belgravia home after she resigned in 1990? Is it in a museum in Downing street? Or did it end up in some rubbish tip in Westminster?
Our producer Fergus Sweeney has been given the task of tracking down the teapot, and he joins Derek in studio to explain how he got on!
Cloth nappies
The idea of washing nappies fills parents with fear, but cloth nappies have come a long way since your mother scrubbed acres of terry towelling until her hands were raw.
Now they come in all shapes and sizes! And for parents who ditch the disposables for cute cloth nappies, it's called 'going fluffy!'. If you do go fluffy, it brings with it huge economic and eco-friendly advantages. But the array of cloth nappies available now is huge, and it can be difficult to know which type will suit your baby, and that's why Grace Milne and her friends set up Ireland's first cloth nappy library.
Brenda Donohue went to visit the library in Ballyfin, Co. Laois...
To find out more about the library, visit www.clothnappylibrary.ie.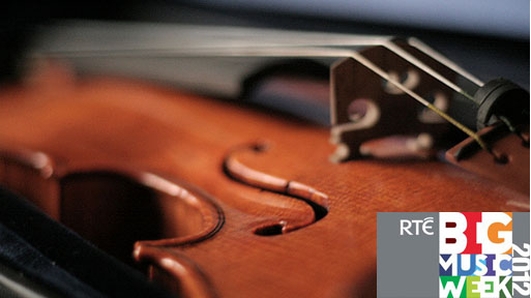 Passports For Musical Instruments
When you hear the majestic sound created by the collective talents and efforts of the musicians who make up an orchestra – probably the last thing on your mind would be the thought that many of their instruments have been crafted partly from materials taken from endangered species of flora and fauna.
Many classical guitars are made from Rosewood, the white keys on a piano are covered in ivory, as are nuts on guitars, lutes and many other stringed instruments.
About €100,000 worth of oboes and clarinets are made out of African Blackwood every year, and animal skin and bones are used in percussion. And ebony is used in many bows for stringed instruments – as is tortoise shell.
And although these materials have been acquired legally – for musicians travelling with material from endangered species – international travel can be a nightmare – with the hassled of form filling and fear that their precious instruments could be confiscated by customs.
Lisanne Melchior is the Principal Viola player in the RTÉ Concert Orchestra and has travelled the world with her craft, and joins Derek in studio to tell us about her experience travelling with her instrument...
CITES - the Convention on International Trade in Endangered Species of Wild Fauna and Flora – is now proposing that musical instruments which contain legally acquired material from endangered species should be issued with a passport. For more, we're also joined today from the BBC in London now by Matt McGrath, who is the BBC World Service's Environment Correspondent – and a Tipperary man to boot!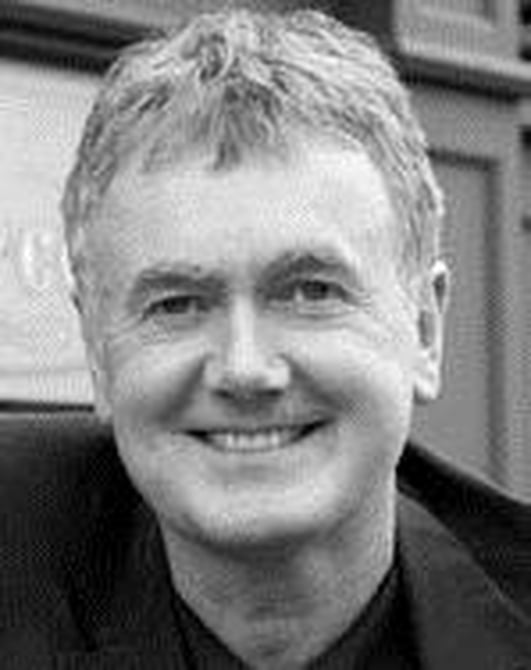 Brian Murray - 40 Years since The Beatles disbanded
A little bit of musical history for you now. 56 years ago, in March, 1957, a group of 16-year-old lads in Liverpool formed a skiffle group called The Blackjacks. But when they discovered another local group had the same name, they decided to name themselves after school a couple of them went to... the Quarry Bank School.
And so, they became the Quarry Men..... One of those 16-year-olds was called John Lennon, and the band was soon joined by his friend, a 15-year-old rhythm guitarist called Paul McCartney. That was 1958.
One year later, in January, 1959, a 14-year-old George Harrison hooked up with the Quarry Men, and the name change once again, this time to "Johnny and The Moon Dogs".
Three gigs later, Johnny and the Moon Dogs became The Silver Beetles. And finally, in 1960, the Beatles finally came into existence.
Well, "from humble acorns do great oaks grow." And the Beatles went on to become arguably the greatest band in popular music history. Certainly one of the most influential.
But on April 10, 1970, exactly 43 years ago to this day, it all came to a tragic conclusion, when the band decided to call it a day...
Fair City actor Brian Murray is a massive Beatles fan. A Beatles aficionado, in fact. And he is here to talk about this momentous event...
Robert C Kelly
E.L. James's 50 Shades of Grey is an erotic novel which tells the story of college graduate Anastasia's S&M affair with business magnate, Christian Grey – and it's been the publishing sensation of the last couple of years.
A parody of the story has been made into a stage show which comes to the Tivoli theatre in Dublin next week.
However in what's been described as a "50 Shades of Crazy" move, lawyers for the original have objected to the use of the title and have demanded changes.
We are joined in studio today by the producer of the play formerly known as Fifty Shades Of Maggie - Robert C. Kelly!
Hedgerows: It is an offence to 'cut, grub, burn or otherwise destroy hedgerows on uncultivated land during the nesting season from 1 March to 31 August, subject to certain exceptions'. For more information, click here.
To contact your local wildlife ranger, click here for contact details. To read the Wildlife (Amendment) Act 2000, click here.
IMPORTANT NOTICE
Please DO NOT send any live, dead or skeletal remains of any creature whatsoever to Mooney Goes Wild.
If you find an injured animal or bird, please contact the National Parks & Wildlife Service on 1890 20 20 21, or BirdWatch Ireland, on 01 281-9878, or visit www.irishwildlifematters.ie