Mooney Friday 5 April 2013
***MOONEY GOES WILD NOMINATED FOR ROSE D'OR AWARD!!***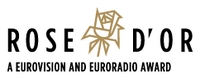 The prestigious annual Rose D'Or Awards (now in their 55th year) honour the very best of international radio, TV and online entertainment programmes, and they will take place later this year. Over 400 programmes from more than 130 broadcasters and production companies in 33 different countries were submitted for this year's Rose d'Or awards. For the first time, a new competition category, 'Radio Event Of The Year' was created. We entered European Dawn Chorus in this category, and we're absolutely delighted to let you know that we're one of the final nominees!! And another programme from the Mooney team, called A Very Merry Mooney Tunes, has been shortlisted in the Radio - Music Show category! Click here to read more about the 2016 Rose D'Or Finalists, and click here to relive - and re-listen to - all the beautiful Dawn Chorus birdsong from right across Europe.
***To visit The Mooney Show website, click here!***
Facebook: www.facebook.com/rtenature
Twitter: @naturerte
Secrets of the Irish Landscape
There's a new series coming up on RTE 1 shortly that uncovers secrets etched into the Irish Landscape and takes a closer look at our mostunique Irish flora and fauna ecosystem. It is part of RTE's Wild Life themes we will be seeing in the month of May …
The series – called "Secrets of the Irish Landscape" - will feature the wise insights of our own Richard Collins and Eanna Ni Lamhna.
The cinema has been booked for 6:30 p.m. until 8:30 p.m., on Wednesday, May 1. The screen holds about 277 people. But we will be giving away 250 tickets.
There will be a questions and answers session afterwards with some of the contributors from the series
Tickets are now SOLD OUT.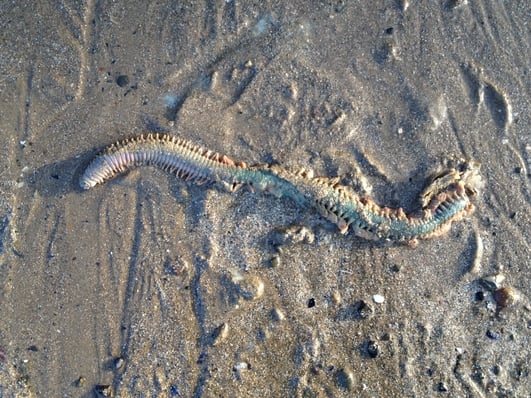 Washed up Ragworm.
The recent storms have washed up a range of sea creatures on the beach at Malahide. Richard Collins & his two grandsons went down to examine some of the King Ragworms, alive, amongst the debris. The king ragworm is by far the largest creepy-crawley to be found in Ireland; one of the specimens we found was about a third of a metre long. Multi-legged, it looks like a giant millipede, wriggling slowly and burrowing into the sand to escape.