Dawn Chorus 2018
This year's Dawn Chorus programme will take place on Sunday, May 6th 2018, and will be broadcast from across Europe and beyond between midnight and 7am! For more information, click here.
Follow Us On Social Media:
Facebook: www.facebook.com/rtenature
E-mail Us: mooney@rte.ie
Caring For Wild Animals
Please note that many species of mammals, birds, invertebrates etc... are protected under law and that, even with the best of intentions, only someone holding a relevant licence from the National Parks & Wildlife Service should attempt the care of these animals. For full details, please click here to read the NPWS Checklist of protected & rare species in Ireland. If you are concerned about a wild animal, please contact your local wildlife ranger - click here for details.
Events & Listings
Click here for a full list of events taking place around the country, and movies currently on release, which might be of interest to wildlife lovers!
Nature LIVE
On Sunday May 6th, 2018, RTÉ's Wild Island season goes international as Derek Mooney hosts one of the most ambitious LIVE natural history programmes ever undertaken. Broadcasting live from six countries across Europe, Nature LIVE will showcase some of the continents most extraordinary wildlife, from Polar Bears in the Norwegian Arctic to Flamingoes in southern Spain to Basking Sharks off the west of Ireland. This one-hour special will be anchored by RTÉ presenter Derek Mooney from the banks of Dublin's River Liffey, with wildlife film-maker Colin Stafford-Johnson on the Blasket Islands.
Viewers can take part by sharing their own pictures and videos of nature and wildlife using #naturelive from wherever they live in Europe.
JOIN US
We have a limited number of audience tickets for this live event. Apply for tickets by email to natureliveaudience@rte.ie
Location: Sir John Rogerson's Quay, Dublin
Date: Sunday 6th May 2018
Time: 16.30 - 18.00
*Gates close at 16.45!
Please note that this is an unseated event and outdoors so you will need to wear appropriate clothing for the Irish weather. We need the following information: The number of tickets you are applying for. Your name, surname, age contact phone number and address. The names, surnames and ages of your guests.
*Unfortunately we cannot accommodate for Children under 12yrs. All minors under 16 must be accompanied by an adult/guardian
Tickets are limited so first come first served!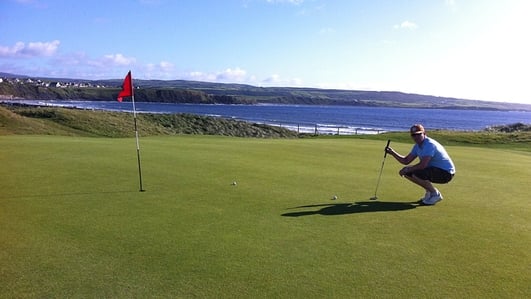 Pheasant Matchmaking And Zambian Golf!
Sometimes boy meets girl, they like the look of each other, and they have a baby. The baby then grows up and looks for a partner to start the next generation - and the cycle continues…
But sometimes, it's not that straightforward. Sometimes, the boy or girl needs a helping hand to 'hook up'
But there is no Lisdoonvarna for pheasants, so Derek Mulrooney has taken it upon himself to play 'Matchmaker' to introduce some wives to suitable Pheasant husbands!
He is the 'Honorary Wildlife Conservator' at Druids Glen Resort in Wicklow.
And we've spoken to him in the past about his Kingfisher project at Druids Glen but today he is here to talk about Pheasant Matchmaking, Bachelor Mute Swans, Curious Antelopes and Zambian Golf!
Derek doesn't want donations of second-hand golf equipment, but he is looking for someone to sponsor a trip and six sets of new golfclubs for six Zambian boys that they are hoping to bring to Ireland this summer. They will base them and a chaperone in Delgany and bring them to the Golf Union of Ireland Academy in Carton House. This will be done in association with the Zambian Golf Federation.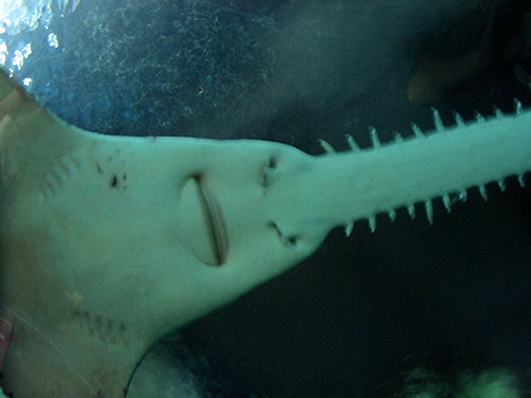 Sawfish
There are some extraordinary-looking creatures in nature, and in particular in our seas. The Giant Squid comes to mind, also the Sea Cucumber, the Blobfish, the Pufferfish, the Frogfish … each is quite unique.
But there is one sea creature that looks like a household tool….
Can you guess what it is?
You may have guessed 'hammerhead' shark, and you'd be right… but it is the 'Sawfish' we are talking about today! It looks a bit like a ray with a great big nose extension in the shape of a saw with jagged edges.
The poor old Sawfish is critically endangered now but used to be found in abundance along the West Coast of Africa. And an Irish marine biologist is involved with trying to save the sawfish!
Her name is Ruth Leeney from Stillorgan and Eanna caught up with her earlier and asked her is there a big difference between a swordfish and a sawfish…
Hedgerows: It is an offence to 'cut, grub, burn or otherwise destroy hedgerows on uncultivated land during the nesting season from 1 March to 31 August, subject to certain exceptions'. For more information, click here.
To contact your local wildlife ranger, click here for contact details. To read the Wildlife (Amendment) Act 2000, click here.
IMPORTANT NOTICE
Please DO NOT send any live, dead or skeletal remains of any creature whatsoever to Mooney Goes Wild.
If you find an injured animal or bird, please contact the National Parks & Wildlife Service on 1890 20 20 21, or BirdWatch Ireland, on 01 281-9878, or visit www.irishwildlifematters.ie