This year's Dawn Chorus programme took place on Sunday, May 6th 2018, and was a roaring success! All India Radio producer Monika Gulati sent us a pic of herself sporting our Dawn Chorus beanie!!
May Events
Well whilst our Dawn Chorus programme may have finished for another year, throughout May, events are still taking place around the country to celebrate the beautiful birdsong that our feathered friends provide. For more information on these events, and on the annual Burren In Bloom festival that takes place from May 18th - 20th, visit our events listings page! And if you have an event you'd like to let our listeners know about, e-mail mooney@rte.ie.
Follow Us On Social Media:
Facebook: www.facebook.com/rtenature
E-mail Us: mooney@rte.ie
Caring For Wild Animals
Please note that many species of mammals, birds, invertebrates etc... are protected under law and that, even with the best of intentions, only someone holding a relevant licence from the National Parks & Wildlife Service should attempt the care of these animals. For full details, please click here to read the NPWS Checklist of protected & rare species in Ireland. If you are concerned about a wild animal, please contact your local wildlife ranger - click here for details.
On Mooney Goes Wild today...
We hear about the matchmaking programme for pheasants at Druids Glen, we speak to the DCU student who wants your help in counting foxes in Dublin, and we learn a little about one of the oddest looking fish in the sea - the sawfish!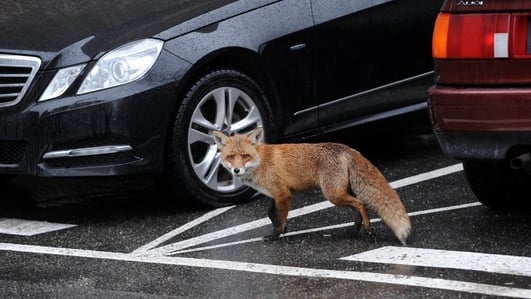 Urban Foxes
In rural settings, foxes are often seen as a menace and they are hunted down. But John Holden contends that city dwellers are much more tolerant of foxes!
John is a freelance science journalist and a Master's student of Science Communication at DCU, and he wants your help to conduct a population count of this wily creature in Dublin City!
He joins Derek and the panel in studio to explain exactly what he's looking for...
John wants YOUR sightings of foxes in the area of Dublin that stretches from the southside canal to the northside canal. To find out more about the project and to report a sighting, visit www.foxpop.info, the Facebook page, or link up on Twitter.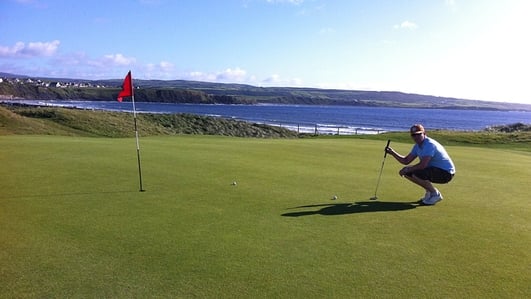 Pheasant Matchmaking And Zambian Golf!
Sometimes boy meets girl, they like the look of each other, and they have a baby. The baby then grows up and looks for a partner to start the next generation - and the cycle continues…
But sometimes, it's not that straightforward. Sometimes, the boy or girl needs a helping hand to 'hook up'
But there is no Lisdoonvarna for pheasants, so Derek Mulrooney has taken it upon himself to play 'Matchmaker' to introduce some wives to suitable Pheasant husbands!
He is the 'Honorary Wildlife Conservator' at Druids Glen Resort in Wicklow.
And we've spoken to him in the past about his Kingfisher project at Druids Glen but today he is here to talk about Pheasant Matchmaking, Bachelor Mute Swans, Curious Antelopes and Zambian Golf!
Derek doesn't want donations of second-hand golf equipment, but he is looking for someone to sponsor a trip and six sets of new golfclubs for six Zambian boys that they are hoping to bring to Ireland this summer. They will base them and a chaperone in Delgany and bring them to the Golf Union of Ireland Academy in Carton House. This will be done in association with the Zambian Golf Federation.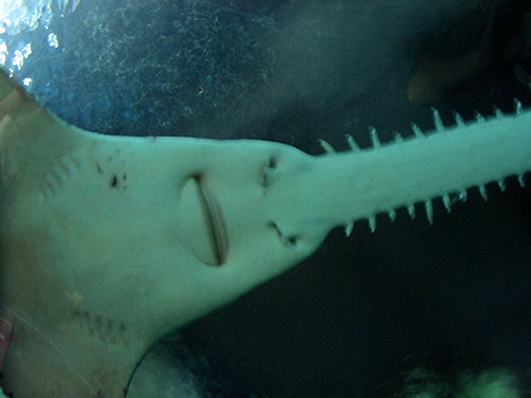 Sawfish
There are some extraordinary-looking creatures in nature, and in particular in our seas. The Giant Squid comes to mind, also the Sea Cucumber, the Blobfish, the Pufferfish, the Frogfish … each is quite unique.
But there is one sea creature that looks like a household tool….
Can you guess what it is?
You may have guessed 'hammerhead' shark, and you'd be right… but it is the 'Sawfish' we are talking about today! It looks a bit like a ray with a great big nose extension in the shape of a saw with jagged edges.
The poor old Sawfish is critically endangered now but used to be found in abundance along the West Coast of Africa. And an Irish marine biologist is involved with trying to save the sawfish!
Her name is Ruth Leeney from Stillorgan and Eanna caught up with her earlier and asked her is there a big difference between a swordfish and a sawfish…
Hedgerows: It is an offence to 'cut, grub, burn or otherwise destroy hedgerows on uncultivated land during the nesting season from 1 March to 31 August, subject to certain exceptions'. For more information, click here.
To contact your local wildlife ranger, click here for contact details. To read the Wildlife (Amendment) Act 2000, click here.
IMPORTANT NOTICE
Please DO NOT send any live, dead or skeletal remains of any creature whatsoever to Mooney Goes Wild.
If you find an injured animal or bird, please contact the National Parks & Wildlife Service on 1890 20 20 21, or BirdWatch Ireland, on 01 281-9878, or visit www.irishwildlifematters.ie