Wednesday, March 27th 2013
This year's Dawn Chorus programme took place on Sunday, May 6th 2018, and was a roaring success! All India Radio producer Monika Gulati sent us a pic of herself sporting our Dawn Chorus beanie!!
May Events
Well whilst our Dawn Chorus programme may have finished for another year, throughout May, events are still taking place around the country to celebrate the beautiful birdsong that our feathered friends provide. For more information on these events, and on the annual Burren In Bloom festival that takes place from May 18th - 20th, visit our events listings page! And if you have an event you'd like to let our listeners know about, e-mail mooney@rte.ie.
Follow Us On Social Media:
Facebook: www.facebook.com/rtenature
E-mail Us: mooney@rte.ie
Caring For Wild Animals
Please note that many species of mammals, birds, invertebrates etc... are protected under law and that, even with the best of intentions, only someone holding a relevant licence from the National Parks & Wildlife Service should attempt the care of these animals. For full details, please click here to read the NPWS Checklist of protected & rare species in Ireland. If you are concerned about a wild animal, please contact your local wildlife ranger - click here for details.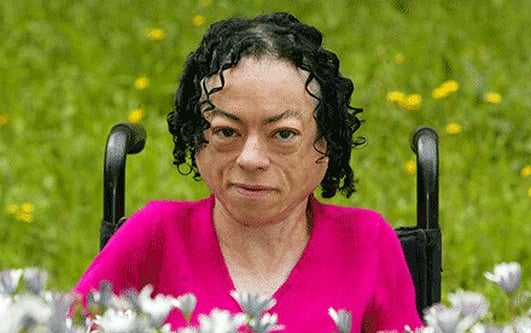 Assisted Suicide
Hollywood actor and former Galway resident Martin Sheen is an ardent campaigner against assisted death.
We've spoken frequently on the programme over the years about end-of-life decisions. We've interviewed doctors and various spokespeople about HOW sick people should die and what control they should be allowed over their own death.
And we're all going to 'go' someday, so it's an interesting debate to have.
There was a very 'thought-provoking' radio documentary on the BBC World Service recently about this very subject. It was entitled When Assisted Death Is Legal and the presenter was British comedienne, actress and disability rights campaigner Liz Carr.
She travelled to the five countries in the world where assisted death is legal, namely Switzerland, Belgium, Luxembourg, the Netherlands, and the States of Oregon and Washington in the United States.
It was a fascinating documentary, especially as Liz is a campaigner AGAINST assisted suicide in the UK. She wanted to visit these other places to see if she is right to be concerned and could anything change her mind.
She joins Derek from the BBC studios in London to tell us what she uncovered... For more information about the documentary, visit www.bbc.co.uk/programmes/p014dkq5.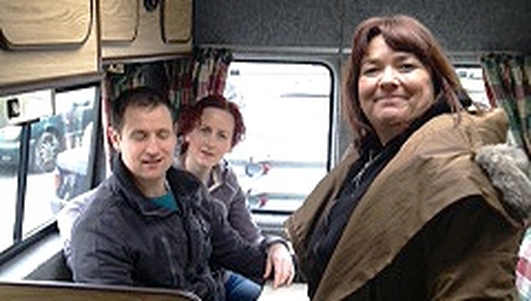 Around Europe In A Camper Van
Today we bring you the story of our very own Tom and Barbara Good, who have decided to cut themselves loose from the shackles of work and mortgage payments and head – literally – for the hills…
From the banks of the river Blackwater, on the 4th of May this year, June Molloy Vladicka and her husband Arunas are setting off on a trip of a life time…
They will head through the highways and byways of Europe. They will stop off in destinations as various as Glastonbury and Seville, the Champagne region of France and Lake Garda of Italy. Final destination - Adakavas in Lithuania.
And their home for the next – unspecified – period time of their lives… a splendid 1998 Mercedes Sprinter
They brought the camper van into RTÉ, where Brenda Donohue had a nose around... To read their blog about preparing for the journey, visit www.myfoododyssey.com.
Hedgerows: It is an offence to 'cut, grub, burn or otherwise destroy hedgerows on uncultivated land during the nesting season from 1 March to 31 August, subject to certain exceptions'. For more information, click here.
To contact your local wildlife ranger, click here for contact details. To read the Wildlife (Amendment) Act 2000, click here.
IMPORTANT NOTICE
Please DO NOT send any live, dead or skeletal remains of any creature whatsoever to Mooney Goes Wild.
If you find an injured animal or bird, please contact the National Parks & Wildlife Service on 1890 20 20 21, or BirdWatch Ireland, on 01 281-9878, or visit www.irishwildlifematters.ie