Dawn Chorus 2018
This year's Dawn Chorus programme will take place on Sunday, May 6th 2018, and will be broadcast from across Europe and beyond between midnight and 7am! For more information, click here.
Follow Us On Social Media:
Facebook: www.facebook.com/rtenature
E-mail Us: mooney@rte.ie
Caring For Wild Animals
Please note that many species of mammals, birds, invertebrates etc... are protected under law and that, even with the best of intentions, only someone holding a relevant licence from the National Parks & Wildlife Service should attempt the care of these animals. For full details, please click here to read the NPWS Checklist of protected & rare species in Ireland. If you are concerned about a wild animal, please contact your local wildlife ranger - click here for details.
Events & Listings
Click here for a full list of events taking place around the country, and movies currently on release, which might be of interest to wildlife lovers!
Nature LIVE
On Sunday May 6th, 2018, RTÉ's Wild Island season goes international as Derek Mooney hosts one of the most ambitious LIVE natural history programmes ever undertaken. Broadcasting live from six countries across Europe, Nature LIVE will showcase some of the continents most extraordinary wildlife, from Polar Bears in the Norwegian Arctic to Flamingoes in southern Spain to Basking Sharks off the west of Ireland. This one-hour special will be anchored by RTÉ presenter Derek Mooney from the banks of Dublin's River Liffey, with wildlife film-maker Colin Stafford-Johnson on the Blasket Islands.
Viewers can take part by sharing their own pictures and videos of nature and wildlife using #naturelive from wherever they live in Europe.
JOIN US
We have a limited number of audience tickets for this live event. Apply for tickets by email to natureliveaudience@rte.ie
Location: Sir John Rogerson's Quay, Dublin
Date: Sunday 6th May 2018
Time: 16.30 - 18.00
*Gates close at 16.45!
Please note that this is an unseated event and outdoors so you will need to wear appropriate clothing for the Irish weather. We need the following information: The number of tickets you are applying for. Your name, surname, age contact phone number and address. The names, surnames and ages of your guests.
*Unfortunately we cannot accommodate for Children under 12yrs. All minors under 16 must be accompanied by an adult/guardian
Tickets are limited so first come first served!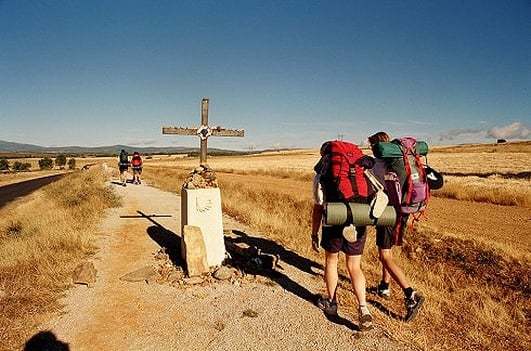 Camino Santiago de Compostela
Next week, Mooney reporter Katriona McFadden will walk the Camino De Santiago. She is travelling courtesy of CaminoWays.com, an Irish company who can pre-book accommodation and luggage transfers along the Camino for you.
Roland from Camino Ways is giving a talk about the Camino in the 53 Degrees North shop in Cork tomorrow evening (Weds) at 7pm and in the Carrickmines branch of the shop on Thursday at 7pm.
Today she interviewed Padraig McSweeney, Chairman of the Irish Society of the friends of St James. (www.stjamesirl.com).
They can supply pilgrims with their passports and also hold regular information evenings.
She also spoke to Michael Walsh who is walking from Holycross Abbey to Santiago on April 7th. Michael and his walking partner Yvonne Tyler are fundraising for autism charities. You can support them here: http://www.mycharity.ie/event/holycrosstosantiago/.
You can get two stamps in your Pilgrims Passport before you leave Ireland. You can get one from the Guinness Storehouse and the other from St James Church.
The Arranmore Pipe Band's 'Amhrán na bhFiann' At The Aviva!
Would the last person to leave the island of Arranmore please turn off the lights?
That's because, today, most of the island's population have taken the ferry and then the coach to the Aviva Stadium in Dublin for a very special community event.
John Delaney and Ray Houghton visit Arranmore United last year
As you know, Ireland play a crucial World Cup qualifying match against Austria tonight and starting the night off, the pipe band of Arranmore will play our national anthem, Amhrán na bhFiann.
Now we know, that if you play or perform the national anthem incorrectly, you court controversy, as Brian Burns found out in Sweden last Friday...
So no pressure on the Arranmore Pipe Band then! Brenda is in Whites Sandes Hotel in Portmarnock with most of the population of Arranmore...
John Delaney and Ray Houghton offically open Arranmore United's stand in memory of the late Antoin Gallagher last year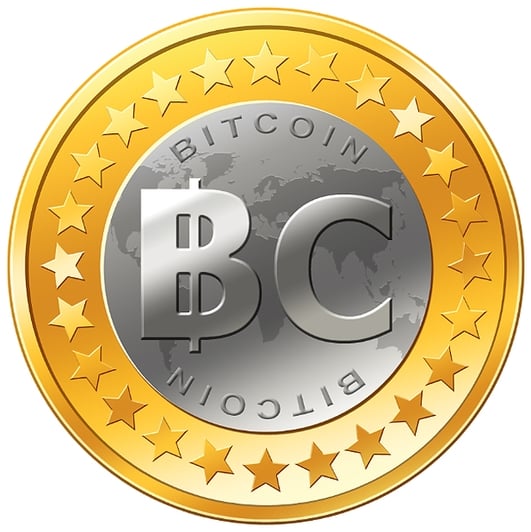 Bitcoins: The Peer-To-Peer Currency
Remember how we were all obsessed with house valuations during the boom times?
Well the house price obsession has come back to haunt us once again. But how times have changed!
These days rather than praying our houses have jumped in value by 10% or 20% we're all hoping they are worth next to nothing!
The lower the house value the lower your property tax will be!
Of course the major problem is how to put a value on any property in the current climate. But that's something you will have to work out for yourselves.
Let's say your house is worth 1 million euro. According to the latest exchange rates, provided by gocurrency .com your 1 million Euro is worth £851,980 sterling approximately..
Which is also equivalent to $ 1,296,460 that's US Dollars.
HOWEVER, there is a new currency on the block. And one we might all be using in years to come, to trade all kinds of things including houses..
It's not a national currency, linked to any particular country, But an INTERNET currency .. And this currency is called 'BITCOINS'
And in case you are interested, according to another website,. Coinmill.com, you 1 million euro house is worth 17, 016.92 bitcoins
So .. what ARE these mysterious bitcoins?
Joining Derek from Nashville, Tennessee, is a Canadian man called Taylor More and if anyone can explain this new currency, he can because he is selling his parents house using exclusively these bitcoins.
And financial journalist Jill Kerby also gives us her opinion on bitcoins!
Hedgerows: It is an offence to 'cut, grub, burn or otherwise destroy hedgerows on uncultivated land during the nesting season from 1 March to 31 August, subject to certain exceptions'. For more information, click here.
To contact your local wildlife ranger, click here for contact details. To read the Wildlife (Amendment) Act 2000, click here.
IMPORTANT NOTICE
Please DO NOT send any live, dead or skeletal remains of any creature whatsoever to Mooney Goes Wild.
If you find an injured animal or bird, please contact the National Parks & Wildlife Service on 1890 20 20 21, or BirdWatch Ireland, on 01 281-9878, or visit www.irishwildlifematters.ie