This year's Dawn Chorus programme took place on Sunday, May 6th 2018, and was a roaring success! All India Radio producer Monika Gulati sent us a pic of herself sporting our Dawn Chorus beanie!!
May Events
Well whilst our Dawn Chorus programme may have finished for another year, throughout May, events are still taking place around the country to celebrate the beautiful birdsong that our feathered friends provide. For more information on these events, and on the annual Burren In Bloom festival that takes place from May 18th - 20th, visit our events listings page! And if you have an event you'd like to let our listeners know about, e-mail mooney@rte.ie.
Follow Us On Social Media:
Facebook: www.facebook.com/rtenature
E-mail Us: mooney@rte.ie
Caring For Wild Animals
Please note that many species of mammals, birds, invertebrates etc... are protected under law and that, even with the best of intentions, only someone holding a relevant licence from the National Parks & Wildlife Service should attempt the care of these animals. For full details, please click here to read the NPWS Checklist of protected & rare species in Ireland. If you are concerned about a wild animal, please contact your local wildlife ranger - click here for details.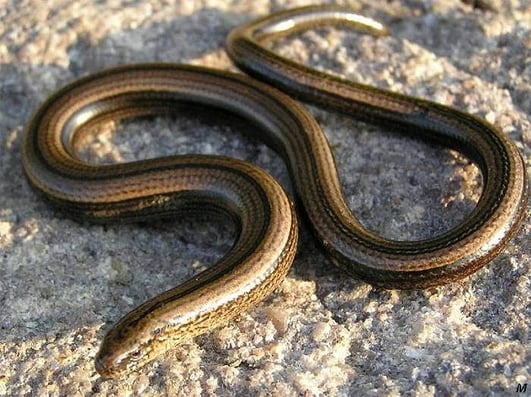 Snakes In Ireland? Never! By Eanna Ni Lamhna
We all know that St. Patrick drove the snakes out of Ireland and that indeed he left the country in such a state that snakes could never live here even if they inadvertently arrived. Why, Giraldus Cambrensis - the gullible lackey of King John, who came here on a fact-finding mission in the twelfth century – was solemnly told that there were no amphibians, snakes or reptiles in Ireland. In fact the tale was embellished with the 'fact' that when anything venomous was brought here from other lands it never could exist in Ireland.
To find out more, download the Mooney app, for iPhone and Android phones, to read the rest of Eanna's article, and much more!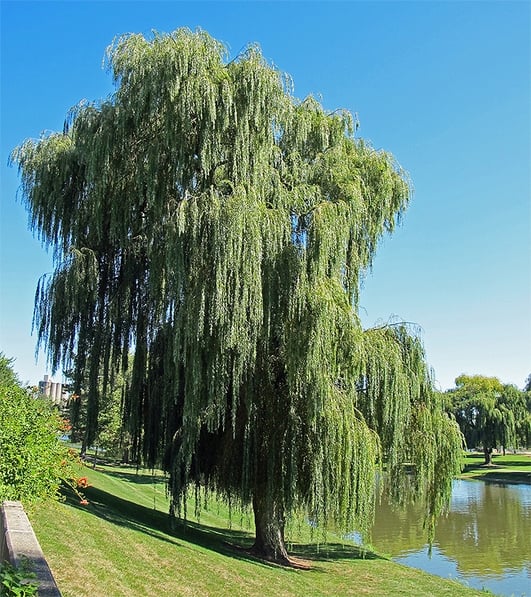 Willow Tree Wastewater System
Research student Fergus McAuliffe is a man with us who is on a mission! He wants to revolutionise our septic tanks, and get rid of our waste water. How exactly, you might ask? By planting willow trees!
Fergus is a Postgrad student in the School of Biological, Earth & Environmental Sciences (BEES) at UCC, and he joins Derek, Richard and Eanna today from our Cork studio to explain more...
The Mayo Wilderness Project
A huge area of Mayo (110 square kilometres to be precise!) has been designated as a 'wilderness area' - a place that will be totally wild and unmanaged. Mooney Goes Wild's Katriona McFadden went to some beauty spots in the proposed Nephin Wilderness Project, and met some of those behind the project, including Bill Murphy, Head of Recreation and Environment in Coillte… For more information about the project, click here.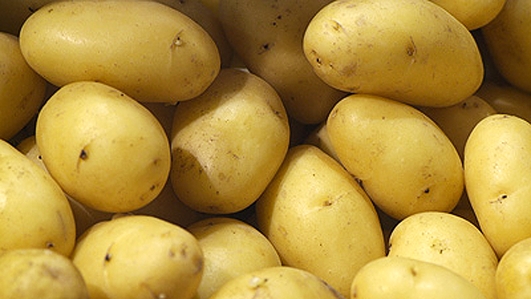 Potato Day This Saturday!
This Saturday is Potato Day, which is being celebrated at Sonairte, the Ecology Centre in Laytown, Co. Meath and which will be open to the public.
So what is a Potato Day?
It is a dedicated day when lovers and growers of the humble spud gather together to look, learn, eat and buy the tubers to plant for the new growing season. Over two hundred varieties are grown in Ireland nowadays. There will be over 100 varieties of potato on display over the weekend and there will be over 20 varieties for sale from the most modern to some of the oldest, with white, gold, blue, purple & black skins, and white, yellow, blue & red flesh. There will be heritage varieties from Ireland, Scotland, the UK, France, the USA & Mexico. Most of these potatoes are organic and all are certified disease free.
Terry Flanagan went to Laytown to find out more from Trevor Sargent, Chairperson of Sonairte.
Swallow Sightings
There is a worry out there that swallows are on the decline. Have you seen any recently? Declan Manley has been observing swallows for over 20 years at his farm in Edenderry, and he joins us from his home in Offaly to tell us what he has recorded...
Hedgerows: It is an offence to 'cut, grub, burn or otherwise destroy hedgerows on uncultivated land during the nesting season from 1 March to 31 August, subject to certain exceptions'. For more information, click here.
To contact your local wildlife ranger, click here for contact details. To read the Wildlife (Amendment) Act 2000, click here.
IMPORTANT NOTICE
Please DO NOT send any live, dead or skeletal remains of any creature whatsoever to Mooney Goes Wild.
If you find an injured animal or bird, please contact the National Parks & Wildlife Service on 1890 20 20 21, or BirdWatch Ireland, on 01 281-9878, or visit www.irishwildlifematters.ie