This year's Dawn Chorus programme took place on Sunday, May 6th 2018, and was a roaring success! All India Radio producer Monika Gulati sent us a pic of herself sporting our Dawn Chorus beanie!!
May Events
Well whilst our Dawn Chorus programme may have finished for another year, throughout May, events are still taking place around the country to celebrate the beautiful birdsong that our feathered friends provide. For more information on these events, and on the annual Burren In Bloom festival that takes place from May 18th - 20th, visit our events listings page! And if you have an event you'd like to let our listeners know about, e-mail mooney@rte.ie.
Follow Us On Social Media:
Facebook: www.facebook.com/rtenature
E-mail Us: mooney@rte.ie
Caring For Wild Animals
Please note that many species of mammals, birds, invertebrates etc... are protected under law and that, even with the best of intentions, only someone holding a relevant licence from the National Parks & Wildlife Service should attempt the care of these animals. For full details, please click here to read the NPWS Checklist of protected & rare species in Ireland. If you are concerned about a wild animal, please contact your local wildlife ranger - click here for details.
On Mooney today...
Duncan Stewart talks to us about waste and how we throw away three billion euro worth of food every year. We check out a metabolism tester to find out how many calories we can consume without putting on weight. And Derek is also joined by Eilish O'Carroll, aka Mrs Brown's best friend Winnie!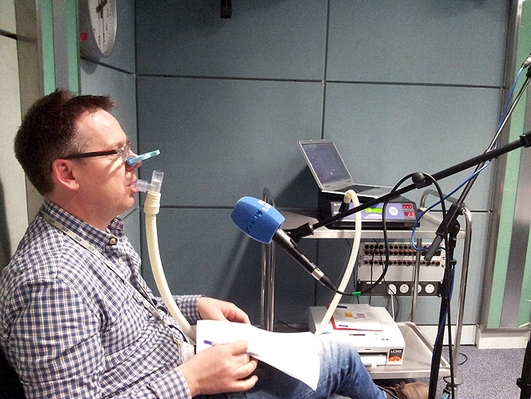 Metabolism Testing
How many calories do you need in a day? Guidelines vary from 1,500 to 2,000 calories per day for a woman and from 2,000 to 2,500 for a man.
But Sean Kinane says that figure varies wildly from person to person. And what we really should be looking at is our "Resting Metabolic Rate" – that this is a truer indication of how many calories each individual is allowed to consume. And it can be measured by just blowing in a tube!
Derek takes this metabolic test today to find out about his resting metabolic rate, and Mooney reporter Katriona McFadden goes out to ask people "how many calories do you think you are allowed in a day and how do you burn them off?"
Sean Kinane, founder of MyHealthMatters.ie, specialises in 'Metabolic Testing'; he joins Derek in studio with the results of his metabolic test, and to explain how it all works...
***DUE TO THE LARGE AMOUNT OF TRAFFIC VISITING MYHEALTHMATTERS.IE, YOU MAY OR MAY NOT BE ABLE TO ACCESS THE SITE. IF YOU ARE HAVING DIFFICULTY, PRESS F5 SEVERAL TIMES TO REFRESH YOUR ACCESS TO THE SITE, AND HOPEFULLY YOU SHOULD BE ABLE TO GET IN!***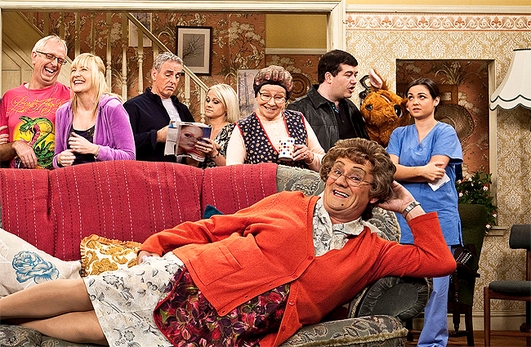 Eilish O'Carroll
Derek is joined from our Cork studios today by comic actor and playwright Eilish O'Carroll. Eilish is the sister of comedian Brendan O'Carroll, and nearest in age to him in their very large family!
Eilish O'Carroll as Winne McCoogan
You will know her best for her role in Mrs. Brown's Boys as the hapless Winnie McGoogan, who has been a long-time friend of Agnes Brown!
Eilish O'Carroll
Eilish will soon be travelling to Rhyl, in Wales, for a short three-and-a-half-week tour called For The Love Of Mrs Brown. The cast will record the Christmas Special in May, in July they are back on tour and there will be a movie in September. In the mean time, Eilish will appear at the Edinburgh Festival Fringe in August with her autobiographical one-woman show: Live Love Laugh.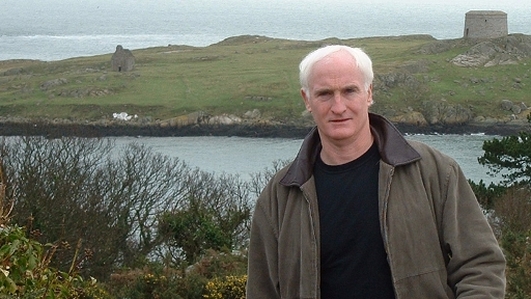 Duncan Stewart & Food Waste
Do you see the planet as a giant supermarket? Architect and environmentalist Duncan Stewart thinks we do and that we are all guilty of treating food as a disposable commodity. His recent series Eco Eye made for some uncomfortable viewing - Duncan explained that one in 5 Irish children go to school hungry. But when you couple this with the fact that we waste the equivalent of three billion euro a year of food, the mind boggles…
We waste food at every stage of the food chain, as Duncan Stewart found out when he spoke to Tristram Stuart, author of Waste: Uncovering the Global Food Scandal. Duncan joins Derek in studio today to chat about the huge problem of food waste - and what we can all do to help solve it...
Duncan mentions a website whereby a business can contact a charity as soon as food they are going to throw out becomes available, and you can find out more about this on www.foodgfood.com.
Hedgerows: It is an offence to 'cut, grub, burn or otherwise destroy hedgerows on uncultivated land during the nesting season from 1 March to 31 August, subject to certain exceptions'. For more information, click here.
To contact your local wildlife ranger, click here for contact details. To read the Wildlife (Amendment) Act 2000, click here.
IMPORTANT NOTICE
Please DO NOT send any live, dead or skeletal remains of any creature whatsoever to Mooney Goes Wild.
If you find an injured animal or bird, please contact the National Parks & Wildlife Service on 1890 20 20 21, or BirdWatch Ireland, on 01 281-9878, or visit www.irishwildlifematters.ie