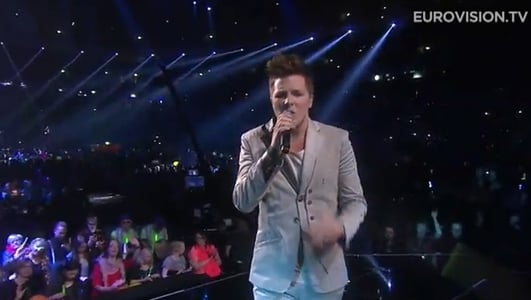 Eurovision 2013: Sweden's Melodifestivalen 2013 & Songs Announced So Far
On today's Mooney Bank Holiday Special, Paul G joins Derek and Brenda to preview some of the songs taking part in this year's Eurovision Song Contest. Amongst the line up is Sweden's Robin Stjernberg (pictured), who surprised everyone by winning Melodifestivalen 2013 with the song You, and thus will represent Sweden in the Eurovision Song Contest in Malmö in May.
We also hear the songs that will represent Austria, Holland, Croatia, Russia, Ireland, Norway, Malta, Armenia, United Kingdom, Finland, France, Spain and Belarus.
For more on Eurovision 2013 click here: www.eurovision.tv/page/malmo-2013.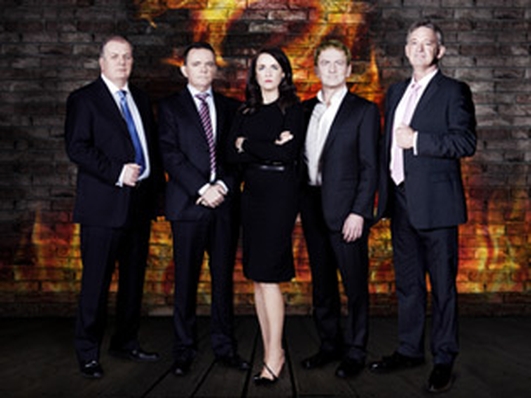 Dragons' Den: Gourmet Dog Food
It was all drama on Dragon's Den (in association with Bank of Ireland) last night. There was cloak and there was dagger and there were tactics fit for Machiavelli himself… Zoologist and canine nutritionist Dr. Conor Brady was pitching his gourmet dog food business to the dragons. And then, Gavin Duffy stunned everybody by questioning the morality of the business. Some of the Dragons were surprised, to say the least, with Gavin's moral dilemma. But then, just when we think it is all over and all by one Dragon were out, the strangest thing happened - Gavin revealed that his previous comments were merely a ploy to get the best possible deal!
Conor Brady, Managing Director of Dogs First, joins Derek in studio to tell us what he made of it all! For more information about the business, visit www.dogsfirst.ie.
Dragons' Den is on Sundays at 9.30pm on RTÉ One - for more information about the series, and to play the Sixth Dragon, visit www.rte.ie/tv/dragonsden. To watch the episode again on the RTÉ Player, click here.