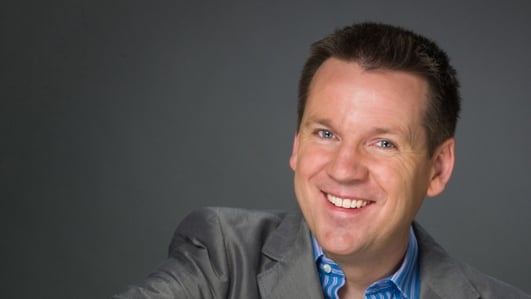 On Mooney Goes Wild today...
Reporter Terry Flanagan discovers an amazing sunken village under Blessington Lake, we find out about the incredible increase in lapwing numbers - and we've all the action from Cheltenham, live!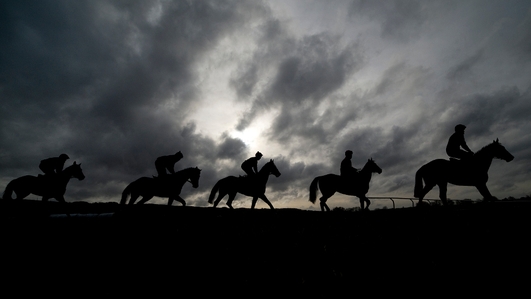 Racing From Cheltenham - Day Four
It's Gold Cup Day – the Blue Riband of Jump Racing. Arkle, Dawn Run, Desert Orchid, Best Mate and Kauto Star have all won this prestigious race... And it's a very open race this year!
But already on the final day of the Cheltenham festival we've had a fare bit of excitement... RTÉ's Michael Fortune joins Derek to set the scene from Cheltenham, and we also hear from Barry Orr, Public Relations Manager with Betfair. Tony O'Hehir provides the commentary.
The races that are due to take place today are:
13:30 JCB Triumph Hurdle
14:05 Vincent O'Brien County Handicap Hurdle (Grade 3)
14:40 Albert Bartlett Novices' Hurdle (Grade 1)
15:20 Betfred Cheltenham Gold Cup Chase (Grade 1)
16:00 Cga Foxhunter Chase Challenge Cup
16:40 Martin Pipe Conditional Jockeys' Handicap Hurdle
17:15 Johnny Henderson Grand Annual Chase Challenge Cup
For more information about all the racing at Cheltenham, visit www.rte.ie/sport/racing.
Wildlife Of Blessington Lake
Blessington Lake is an artificial lake created in the 1940's to provide drinking water for the city of Dublin and also to provide water for a dam to generate electricity.
Over the last 70 years, it's become very much a part of the landscape in County Wicklow, and it has developed its own population of wildlife in the process!
Our reporter, Terry Flanagan, took a tour of Blessington Lake to find out more...
This weekend, a new tour boat will begin to take tours out on the lake and explain what is found under the water.
A large number of farms were flooded to create this lake. The lake is huge (a coastline of nearly 60 km) and it is a lovely day out.
Lots of wildlife including ospreys - very seldom seen in Ireland - other birds of prey, ducks, geese and lots more!
For more information, visit www.poulaphuca.com.
Lapwings
He loves his birds and more specifically the partridge but he is also responsible for the radical increase in lapwings, which were in rapid decline not only in Ireland but in Europe... Kieran Buckley, of the Irish Grey Partridge Conservation Trust & Peatland Habitat, is in studio to explain more!
App Article: The Wildlife WITHIN Our Bodies! by Terry Flanagan
Every Friday, 'Mooney' concentrates on wildlife and nature. So much so, that the Friday programme has a special name: 'Mooney Goes Wild'. We regularly hear of interesting and exciting stories about foxes, pine martens, and the birds and the bees. But, have you ever stopped to think of the wildlife that exists WITHIN the human body?
It's estimated that there are somewhere between 6 and ten billion cells making up the average full grown human body. That is, up to 10,000,000,000 cells. Well, for every one of those cells, it's estimated that there are more than 10 microbes in or on our body surface. That's an astonishing 100,000,000,000 bacteria, fungi or viruses associated with each of us. Not such a nice thought, is it?
To find out more, download the Mooney app, for iPhone and Android phones, to read the rest of Terry's article, and much more!
Hedgerows
It is an offence to 'cut, grub, burn or otherwise destroy hedgerows on uncultivated land during the nesting season from 1 March to 31 August, subject to certain exceptions'. For more information, click here.
To contact your local wildlife ranger, click here for contact details. To read the Wildlife (Amendment) Act 2000, click here.
Caring For Wild Animals
Please note that many species of mammals, birds, invertebrates etc... are protected under law and that, even with the best of intentions, only someone holding a relevant licence from the National Parks & Wildlife Service should attempt the care of these animals. For full details, please click here to read the NPWS Checklist of protected & rare species in Ireland. If you are concerned about a wild animal, please contact your local wildlife ranger - click here for details.
IMPORTANT NOTICE
Please DO NOT send any live, dead or skeletal remains of any creature whatsoever to Mooney Goes Wild. If you find an injured animal or bird, please contact the National Parks & Wildlife Service on 1890 20 20 21, or BirdWatch Ireland, on 01 281-9878, or visit www.irishwildlifematters.ie