Thursday, March 14th 2013
Dawn Chorus 2018
This year's Dawn Chorus programme will take place on Sunday, May 6th 2018, and will be broadcast from across Europe and beyond between midnight and 7am! For more information, click here.
Follow Us On Social Media:
Facebook: www.facebook.com/rtenature
E-mail Us: mooney@rte.ie
Caring For Wild Animals
Please note that many species of mammals, birds, invertebrates etc... are protected under law and that, even with the best of intentions, only someone holding a relevant licence from the National Parks & Wildlife Service should attempt the care of these animals. For full details, please click here to read the NPWS Checklist of protected & rare species in Ireland. If you are concerned about a wild animal, please contact your local wildlife ranger - click here for details.
Events & Listings
Click here for a full list of events taking place around the country, and movies currently on release, which might be of interest to wildlife lovers!
Nature LIVE
On Sunday May 6th, 2018, RTÉ's Wild Island season goes international as Derek Mooney hosts one of the most ambitious LIVE natural history programmes ever undertaken. Broadcasting live from six countries across Europe, Nature LIVE will showcase some of the continents most extraordinary wildlife, from Polar Bears in the Norwegian Arctic to Flamingoes in southern Spain to Basking Sharks off the west of Ireland. This one-hour special will be anchored by RTÉ presenter Derek Mooney from the banks of Dublin's River Liffey, with wildlife film-maker Colin Stafford-Johnson on the Blasket Islands.
Viewers can take part by sharing their own pictures and videos of nature and wildlife using #naturelive from wherever they live in Europe.
JOIN US
We have a limited number of audience tickets for this live event. Apply for tickets by email to natureliveaudience@rte.ie
Location: Sir John Rogerson's Quay, Dublin
Date: Sunday 6th May 2018
Time: 16.30 - 18.00
*Gates close at 16.45!
Please note that this is an unseated event and outdoors so you will need to wear appropriate clothing for the Irish weather. We need the following information: The number of tickets you are applying for. Your name, surname, age contact phone number and address. The names, surnames and ages of your guests.
*Unfortunately we cannot accommodate for Children under 12yrs. All minors under 16 must be accompanied by an adult/guardian
Tickets are limited so first come first served!
Greening Dublin Airport
Well, have you bought your leprechaun hat yet? Your lucky shamrock? And your "Kiss Me, I'm Irish" T-shirt? While we Irish aren't as fond of the 'paddywhackery' as our foreign cousins, there is something kind of nice about wearing green and celebrating our Irishness for one day of the year.
And we'll be joined in the celebrations this weekend by an influx of tourists. Fáilte Ireland say we will have at least 120,000 overseas visitors coming especially for St. Patrick's Day – but probably more, considering it is the year of The Gathering.
And the Emerald Isle is going to seem a lot more 'emerald' this weekend as various buildings and monuments are to be 'greened'.
The Office of Public Works are greening 27 OPW buildings & heritage sites including Leinster House, Dublin Castle, The Four Courts, Aras an Uachtarain, The Rock of Cashel, Ross Castle in Kerry, Trim Castle in Meath, Cahir Castle in Tipperary – and loads more. They're switching them on tomorrow for 4 days.
The Temple Bar Company Ltd are switching on 2000 greenbulbs tomorrow in Temple Bar and they're going to have an outdoor trad concert tomorrow night.
The 'green carpet' is being rolled out for 70 journalists who are coming from abroad to cover St Patricks Day and between them they have a reach of 112million viewers, listeners and readers. They'll all march in the Peoples Parade on St Patricks Day, along with 8000 others.
Then, internationally, Tourism Ireland have a 'Global Greening' initiative where buildings and landmarks all over the world go green. This is the fourth year of it. Old favourites are the Sydney Opera House, Niagara Falls, the Empire State Building, Table Mountain – but new this year are: the Pyramids of Giza in Egypt, the Christ the Redeemer statue in Rio de Janeiro, the 'Welcome To Las Vegas' sign, the Little Mermaid statue in Copenhagen, HMS Belfast in London, Bayern Munich's homeground [the Allianz Arena] and the Citadel in Amman in Jordan.
And for the first time ever Dublin Airport is going green. Mooney reporter Katriona McFadden has been finding out more from Ciara Carroll, External Communications with Dublin Airport Authority.
She told Katriona how the DAA are installing two huge screens into the arrivals hall of T1 and T2 of Dublin Airport. You can have a welcome message displayed on these screens for an arriving passenger by emailing the message in advance to Ciara.Carroll@daa.ie along with the flight details of the arriving passenger - send your e-mails at least 24 hours in advance. This messaging facility will be in place for the next nine months!
Keywords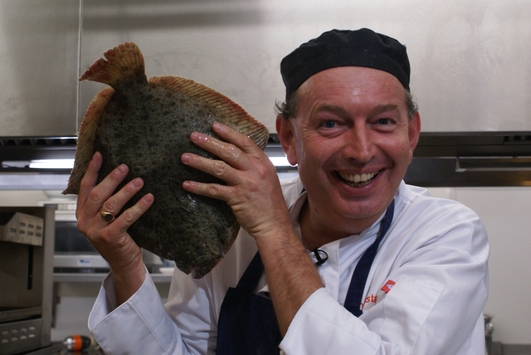 Table Topics, with Gerald Kean!
We've been enjoying our 'Table Topics' game here on Mooney over the past number of weeks and months. It's a sort of 'occasional' feature on the show where we ask contestants to speak on a given topic for ninety seconds.
And there's always a nice prize up for grabs for the winner. Today the winner has their choice of a pair of Robbie Williams & Olly Murs tickets for the Aviva Stadium on June 14th OR a pair of Neil Young tickets for the RDS Arena on June 15th OR a pair of tickets for Boyzone: The Anniversary Tour in the O2 on November 28th!
It's very important, we've found, to have a good 'Table Topics Judge'. Someone with a 'Kean' ear; who commands respect, someone with the gift of the gab themselves… so to judge you, it's celebrity solicitor Gerald Kean!
If you'd like to play Table Topics to be in with a chance to win those tickets, then e-mail mooney@rte.ie, tweet @MooneyShow, or from 3pm call 1850 715 900 or text 51551.
Keywords
Hedgerows: It is an offence to 'cut, grub, burn or otherwise destroy hedgerows on uncultivated land during the nesting season from 1 March to 31 August, subject to certain exceptions'. For more information, click here.
To contact your local wildlife ranger, click here for contact details. To read the Wildlife (Amendment) Act 2000, click here.
IMPORTANT NOTICE
Please DO NOT send any live, dead or skeletal remains of any creature whatsoever to Mooney Goes Wild.
If you find an injured animal or bird, please contact the National Parks & Wildlife Service on 1890 20 20 21, or BirdWatch Ireland, on 01 281-9878, or visit www.irishwildlifematters.ie