Follow Us On Social Media:
Facebook: www.facebook.com/rtenature
Caring For Wild Animals
Please note that many species of mammals, birds, invertebrates etc... are protected under law and that, even with the best of intentions, only someone holding a relevant licence from the National Parks & Wildlife Service should attempt the care of these animals. For full details, please click here to read the NPWS Checklist of protected & rare species in Ireland. If you are concerned about a wild animal, please contact your local wildlife ranger - click here for details.
Events & Listings
Click here for a full list of events taking place around the country, and movies currently on release, which might be of interest to wildlife lovers!
Robin - The Christmas Bird
The robin, not the turkey, is the real Christmas bird; you'll find him on cards, cakes and Christmas trees. But is Robin Redbreast having us on? Is he really the friendly and gentle little fellow he seems? Does he deserve his special Christmas place? Dr. Richard Collins, scientific adviser to Mooney Goes Wild, investigates! To read more about this special documentary, and to listen to the programme, click here.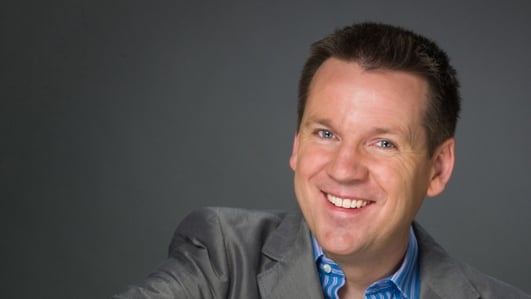 On Mooney Goes Wild, with Olan McGowan, today:
It only happens a couple of times every year, but an entirely new species of bird has been found in Chile. And an Irish team were central to the discovery! We congratulate University College Cork, now ranked third in the global green-campus rankings. And, it's happy birthday to the Burren and the Cliffs of Moher - 300 million years old, geologically, and looking better than ever.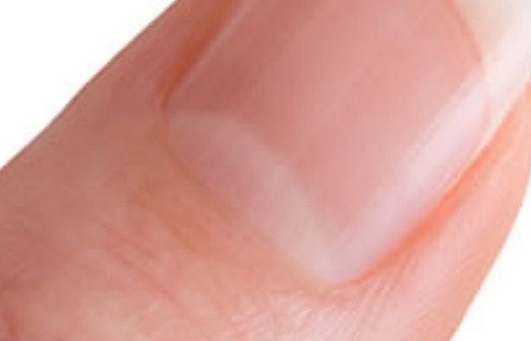 Things You Never Knew There Was An Actual Name For!
Olan McGowan is presenting Mooney Goes Wild today, and he starts the show by chatting to Richard Collins and Eanna ni Lamhna about things that you never knew had a name!
Philtrum = The groove in your upper lip.
Glabella = The space between your eyebrows. The glabella can be used to measure skin turgor in patients suspected of being dehydrated.
Nare = Nostra hole
Columella Nasi = The space between the nostrils.
Mysophania = Annoyance with somebody eating or breathing too loudly.
Phosphenes = lights you see when you shut your eyes tightly.
Rasceta = the lines on the inside of your wrist.
Lunule = a crescent moon shape at the base of the fingernail.
Grawlix = typographic symbols used to represent a profane word.
Morton's toe. = When the second toe is longer than your big toe.
Feat. = A lone, dangling lock of curly hair.
Tittle jib = the doubts over the i's and j's.
Punt = the groove at the bottom of wine bottle.
Bodacious = Excellent, admirable, or attractive. Audacious in a way considered admirable.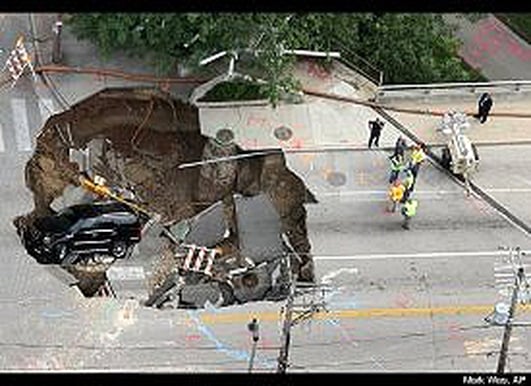 Sinkholes, and The Burren - 300 Million Years In The Making
Explaining Sinkholes
It was horrible, it was almost unbelievable… And it was certainly the stuff of nightmares.
On Thursday of last week, a 37-year-old man called Jeff Bush was tucked up in bed, in his home in Seffner, Florida. Suddenly, and without warning, the earth just gave way underneath the bedroom floor. The ground opened up and effectively swallowed Jeff Bush and a large part of his house.
What was left was a gaping hole more than 9 meters across and 15 meters deep. And despite intensive rescue efforts, his body was not recovered . Because of the instability of the site, the decision was taken to demolish the rest of the house, and the site has now become the grave of its owner, Jeff Bush.
As a tragedy, it was both unimaginable and unforeseeable. And it wasn't the stuff of science fiction, but of pure geology. The tragedy gained worldwide media coverage. But the question on our minds all week has been... Could it happen here, in Ireland?
Now, we don't mean to be alarmist, but the answer is.... "Yes, it could!"
To explain exactly how, and under what circumstances, these "sinkholes" can occur, we are joined in our Limerick studio by geologist, Dr Eamon Doyle, who is a geologist at the Burren and Cliffs of Moher Geopark.
300 Million Years Of The Burren
Planxty wouldn't be the only people to have been awed and inspired by the stunning landscape of the West Coast of Clare: the Aillwee Caves, the Burren, and of course, The Cliffs of Moher.
Well, if you are one of the thousands and thousands of people who are fascinated by this corner of Ireland, Eamon Doyle is running an introductory course about its unique geology.
- It started last night and will run for 4 more weeks but people can still sign up - It is called "Stone, Water and Ice: Understanding the Burren Landscape". It runs from 7.30 to 9.30pm on Thursdays. - it will feature lectures and outdoor excursions focusing on how the world-famous karst landscape and underground features of the Burren were formed. - Key topics will include the Geology of Ireland; Plate Tectonics, Earthquakes and Volcanic History of the Burren; Evidence of Folding, Burial and Uplift, Rock Types of the Burren; Underground Features; and an outdoor excursion to some of the best known Burren landmarks, including Murroughtoohy, Slieve Elva, Caher Valley, Pollnagollum and Fanore Beach.
Stone, Water and Ice: Understanding the Burren Landscape will be held at the Burren Outdoor Education Centre, Bell Harbour, Co. Clare. For further information visit www.burren.ie, or contact Dr. Eamon Doyle on 087 900-8031.
New Species Of Seabird – Pincoya Storm Petrel
When you think of discovering new species you might think of the great naturalists and explorers of the 19th Century – but new species of all animals are discovered every year, right up to the present.
Not so frequently, however, in the world of birds – where only a couple of new species might be discovered each year.
So you can imagine the thrill an ornithologist gets when he finds a new bird and realises he has come across a completely distinct new species.
Pincoya Storm Petrel
Our next guest has done exactly that. His name is Peter Harrison, he is the world's foremost expert on seabirds – so it makes it all the more special for Peter is that it is a new species of seabird he has discovered. Peter is on the line from Cape Town, in South Africa, to tell us about the Pincoya Storm Petrel that he discovered off the coast of Chile...
And there's an Irish angle to this story too! Irish birdwatcher Jim Dowdall, along with three friends, first photographed this bird in 2008. They got 14 snaps and wrote a paper for a Dutch Birder journal. Jim joins Olan and Peter to explain more...
Wildlife Cameras
We get an extraordinary amount of e-mails sent to the show, particularly for Mooney Goes Wild. And every now and again, an e-mail or phone call or text strikes a nerve, and we decide to investigate further!
This is exactly what happened last week, when an e-mail came in from Dublin listener, Gerry McHugh. Gerry was given a bird feeder as a present a few months ago. Prior to this he had no interest in wildlife or nature. He is now 'bitten by the bug'! But he has gone one step further. He was given a bird camera as a present at Christmas. This is a free standing camera which he has set up in the garden (it is not a nesting camera). With this he can both film and take photos of the birds in the garden and then view the action when he gets home.
Terry went to visit Gerry at his home in Portmarnock...
UCC student green conference
You are probably aware of the "Green Flag" initiative... Schools up and down the country encourage their pupils, staff, parents and indeed the wider community to be more aware of their environment – recycle rubbish, collect waste water, walk to school instead of using the car. You've probably even seen the flags flying proudly outside a primary or secondary school near you.
In 2010 University College Cork became the first University in the world to receive a green flag. Now the university has received another accolade by coming third in a World Rankings of Universities who've succeeded in making their campus green.
Maggie Creed is a PhD student in UCC, and she's also Society Development Officer of the UCC Environmental Society. She joins Olan from our Cork studios to explain more about their work...
The National University Environmental Forum will take place at UCC on Friday, March 22nd. For more details, visit
Name The Foal Competition
Thank you to everybody who submitted an entry to name our young filly at the Irish National Stud. The competition has now closed. We had a phenomenal response, with some really original, witty and creative suggestions! And we'll be revealing the winning name of our young foal next Tuesday, so good luck to all who entered!
Hedgerows: It is an offence to 'cut, grub, burn or otherwise destroy hedgerows on uncultivated land during the nesting season from 1 March to 31 August, subject to certain exceptions'. For more information, click here.
UPDATE: February 29th 2016 - Press Release From BirdWatch Ireland:
Putting the record straight: Dates for burning and hedge-cutting have NOT changed
BirdWatch Ireland, Ireland's largest conservation charity, is very concerned about misinformation that is currently circulating regarding the dates within which the burning of vegetation and cutting of hedges is permitted. It would like to remind landowners that all burning and cutting must cease on 29th February this year and that burning and cutting remains prohibited from 1st March to 31st August.
Despite attempts by the Minister for Arts, Heritage and the Gaeltacht, Heather Humphreys T.D., to change the laws regulating these dates by introducing the Heritage Bill 2016 earlier this year, it is important to note that the proposed date changes were ultimately NOT made. This is because the bill failed to pass through both houses of the Oireachtas before the recent dissolution of the Dáil in advance of the general election.
The laws in place governing the dates for hedge-cutting and upland burning therefore remain unchanged. The period within which cutting and burning is prohibited are set down in Section 40 of the Wildlife Act 1976 (as amended in 2000), which states that:
(a) It shall be an offence for a person to cut, grub, burn or otherwise destroy, during the period beginning on the 1st day of March and ending on the 31st day of August in any year, any vegetation growing on any land not then cultivated.
(b) It shall be an offence for a person to cut, grub, burn or otherwise destroy any vegetation growing in any hedge or ditch during the period mentioned in paragraph (a) of this subsection (above).
The existing law provides exemptions for road safety and other circumstances and should be read carefully to ensure compliance.
Section 40 of the Wildlife Act exists to protect nesting birds. Many of our upland bird species are in decline and are in danger of extinction in Ireland; amongst them is the Curlew, which has declined by 80%. Many birds which nest in hedgerows into August are also in serious decline, including the endangered Yellowhammer. The changes to the cutting and burning dates which had been proposed in the now-defunct Heritage Bill 2016 would have caused serious impacts to these birds. A petition launched by BirdWatch Ireland in conjunction with several other national conservation organisations to stop these changes attracted more than 16,200 signatures and rising.
BirdWatch Ireland would also like to advise members of the public that if they see hedges being cut or fires in the uplands on or after 1st March, such activity could be illegal. In such cases, we would encourage people to contact the National Parks and Wildlife Service (www.npws.ie) to report such activity.
BirdWatch Ireland warmly welcomes the demise of the Heritage Bill 2016 and sincerely hopes that any future administration will consider the importance of Ireland's natural heritage and will not attempt to reintroduce such a flawed and damaging piece of legislation.
To contact your local wildlife ranger, click here for contact details. To read the Wildlife (Amendment) Act 2000, click here.
IMPORTANT NOTICE
Please DO NOT send any live, dead or skeletal remains of any creature whatsoever to Mooney Goes Wild.
If you find an injured animal or bird, please contact the National Parks & Wildlife Service on 1890 20 20 21, or BirdWatch Ireland, on 01 281-9878, or visit www.irishwildlifematters.ie
***CLICK HERE TO FIND OUT EVERYTHING YOU NEED TO KNOW ABOUT DAWN CHORUS 2017!***
***Download the Dawn Chorus 2017 podcasts***
Dawn Chorus 2017 - First Hour - 00:00 - 01:00
Dawn Chorus 2017 - Second Hour - 01:00 - 02:00
Dawn Chorus 2017 - Third Hour - 02:00 - 03:00
Dawn Chorus 2017 - Fourth Hour - 03:00 - 04:00
Dawn Chorus 2017 - Fifth Hour - 04:00 - 05:00