Wednesday, March 6th 2013
This year's Dawn Chorus programme took place on Sunday, May 6th 2018, and was a roaring success! All India Radio producer Monika Gulati sent us a pic of herself sporting our Dawn Chorus beanie!!
May Events
Well whilst our Dawn Chorus programme may have finished for another year, throughout May, events are still taking place around the country to celebrate the beautiful birdsong that our feathered friends provide. For more information on these events, and on the annual Burren In Bloom festival that takes place from May 18th - 20th, visit our events listings page! And if you have an event you'd like to let our listeners know about, e-mail mooney@rte.ie.
Follow Us On Social Media:
Facebook: www.facebook.com/rtenature
E-mail Us: mooney@rte.ie
Caring For Wild Animals
Please note that many species of mammals, birds, invertebrates etc... are protected under law and that, even with the best of intentions, only someone holding a relevant licence from the National Parks & Wildlife Service should attempt the care of these animals. For full details, please click here to read the NPWS Checklist of protected & rare species in Ireland. If you are concerned about a wild animal, please contact your local wildlife ranger - click here for details.
On Mooney today...
We hear about the scientists who are screening people in Tyrone for a gene which causes gigantism, and we speak to the researchers who concluded that 1 in every 10 people in the world take an interest in Manchester United's matches!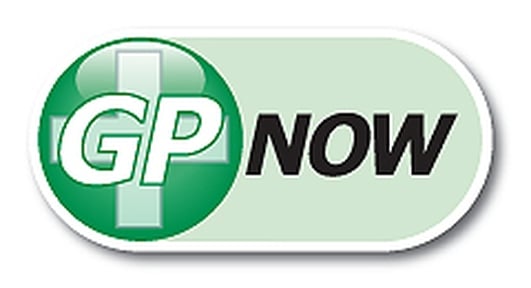 GP NOW
A question for you: how often do you visit your GP in a year? Maybe you're very healthy and you never go. Maybe you have need to go frequently. Maybe you have a baby who gets sick a lot.
Well the average Irish adult visits their GP 2.8 times a year. Let's call that 3 times a year. And if you don't have a medical card it can be an expensive business - anywhere from €40 to €70 for a visit. So let's say the average Irish adult pays about €165 a year in GP's fees.
But, what if you were to pay a flat fee? A yearly GP membership? And you could go to the doctor as often as you like from as little as €10 a month. That's an immediate saving of €45… and counting!
Would that appeal to you? Dublin now has two 'GP NOW' clinics who offer this service and they're hoping to roll it out to the whole country.
Tristan Healy is the General Manager of GP NOW, and he joins Derek in studio to explain more about the service... To learn more, visit www.gpnow.ie.
Keywords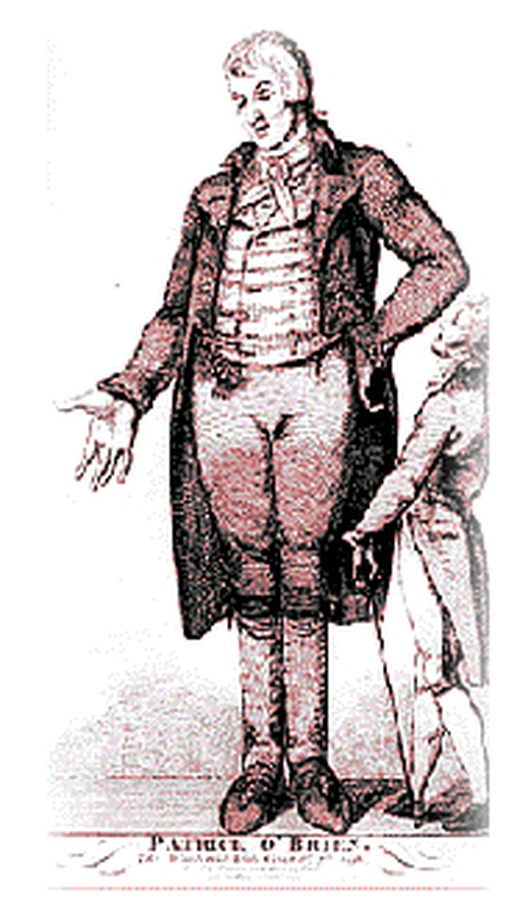 Giants In Mid-Ulster
The tallest man in the world is Sultan Kösen. He is a part time farmer living in Turkey and in February 2011 he measured 2.51 meters – or 8 feet and 3 inches.
Guinness World Records show he is one of only thirteen people in medical history to stand at a verified height of eight feet - that's 2.44 meters - or more.
Another of that select group of 13 people was Irishman Patrick Cotter O'Brien, who was 2.46 metres – or 8 feet 1 inch (pictured).
Patrick was born in Kinsale in 1760. He was also known as the Bristol Giant and appeared in a circus type of show. He asked his mother to bury him within twelve feet of solid rock. He did not want to be exhumed for medical research. This, however, did not happen. His arm is currently preserved in the Medical Museum of the Royal College of Surgeons in London.
The same Museum has the 7 feet 7 inch - 2.31 metres – skeletal remains of Charles Byrne, who was from Littlebridge in County Tyrone, which is not far from the shores of Lough Neagh.
Back in the 1800's, Charles made his fame and fortune in London where people queued to view his huge frame.
Researchers from Queens University in Belfast are trying to establish whether, in fact, in Charles Byrne's homeland in rural Tyrone and South Derry, there might be such a thing as a giant 'hot spot'?
BBC Radio Foyle's Mark Patterson has been investigating…
K Club Wedding Follow-Up
Well, we had hundreds of entries to our competition for a dream wedding reception in the 5 star K Club in Straffan, Co. Kildare, and on February 14th, Valentine's Day, Brenda surprised the winning couple.
Colin Kerrigan is from Rhode in Co. Offaly; he entered the competition and told us about the love of his life, Linda Davey.
They had been through a very tough time, as their son Bobby was born in December 2010 but had heart compilations and died three days later.
Their pain and heartbreak made then even stronger together and last September they were overjoyed to welcome their daughter Millie into the world.
Colin is a private in the Irish Army and Brenda surprised him in the Curragh Camp, where he is based. She told him the good news that they had won the wedding in the K Club. Then, both Brenda and a very emotional Colin, travelled to Edenderry to tell his finance, Linda Davey the great news.
The prize is a wedding reception for 100 guests, beginning with a canapé and champagne reception on arrival, followed by a five course meal for the winning couple and their guests as well as lots of other extras.
Well, the dust has settled and the couple must pick a date. Brenda brought them to met the K Club's wedding planner, Susie Hopkins...
And they have decided that they will get married there on Friday, August 23rd!
Keywords
Working At A Treadmill Station
So many of us are now at work at a desk, hunched over a computer, tapping away on the keyboard - but this is NOT what the human body was designed to do! The human body is a far more dynamic organism than that, and it needs stimulation!
According to the latest Australian research, if you spend more than six hours a day sitting at a desk, you are at a higher risk of cancer, heart disease and diabetes - not to mention obesity.
So what do you do?
Well, you could join some kind of sports club. Go hiking every weekend. Spend a fortune on a gym membership.
Or do what Brian Slick has done, and design your own workstation around a treadmill! And get fit while you work!
Katriona McFadden went down to the gym armed with her laptop and phone, to see how easy it could be to work whilst using the treadmill.
And Derek is joined on the line by Brian, from his home in Fairfax, Virginia, just outside of Washington DC.
To read Brian's blog, visit http://clingingtoideas.blogspot.ie/
Brian Slick
Keywords
Hedgerows: It is an offence to 'cut, grub, burn or otherwise destroy hedgerows on uncultivated land during the nesting season from 1 March to 31 August, subject to certain exceptions'. For more information, click here.
To contact your local wildlife ranger, click here for contact details. To read the Wildlife (Amendment) Act 2000, click here.
IMPORTANT NOTICE
Please DO NOT send any live, dead or skeletal remains of any creature whatsoever to Mooney Goes Wild.
If you find an injured animal or bird, please contact the National Parks & Wildlife Service on 1890 20 20 21, or BirdWatch Ireland, on 01 281-9878, or visit www.irishwildlifematters.ie