Dawn Chorus 2018
This year's Dawn Chorus programme will take place on Sunday, May 6th 2018, and will be broadcast from across Europe and beyond between midnight and 7am! For more information, click here.
Follow Us On Social Media:
Facebook: www.facebook.com/rtenature
E-mail Us: mooney@rte.ie
Caring For Wild Animals
Please note that many species of mammals, birds, invertebrates etc... are protected under law and that, even with the best of intentions, only someone holding a relevant licence from the National Parks & Wildlife Service should attempt the care of these animals. For full details, please click here to read the NPWS Checklist of protected & rare species in Ireland. If you are concerned about a wild animal, please contact your local wildlife ranger - click here for details.
Events & Listings
Click here for a full list of events taking place around the country, and movies currently on release, which might be of interest to wildlife lovers!
Nature LIVE
On Sunday May 6th, 2018, RTÉ's Wild Island season goes international as Derek Mooney hosts one of the most ambitious LIVE natural history programmes ever undertaken. Broadcasting live from six countries across Europe, Nature LIVE will showcase some of the continents most extraordinary wildlife, from Polar Bears in the Norwegian Arctic to Flamingoes in southern Spain to Basking Sharks off the west of Ireland. This one-hour special will be anchored by RTÉ presenter Derek Mooney from the banks of Dublin's River Liffey, with wildlife film-maker Colin Stafford-Johnson on the Blasket Islands.
Viewers can take part by sharing their own pictures and videos of nature and wildlife using #naturelive from wherever they live in Europe.
JOIN US
We have a limited number of audience tickets for this live event. Apply for tickets by email to natureliveaudience@rte.ie
Location: Sir John Rogerson's Quay, Dublin
Date: Sunday 6th May 2018
Time: 16.30 - 18.00
*Gates close at 16.45!
Please note that this is an unseated event and outdoors so you will need to wear appropriate clothing for the Irish weather. We need the following information: The number of tickets you are applying for. Your name, surname, age contact phone number and address. The names, surnames and ages of your guests.
*Unfortunately we cannot accommodate for Children under 12yrs. All minors under 16 must be accompanied by an adult/guardian
Tickets are limited so first come first served!
Coming up today...
We speak to the electronic engineer from Kerry whose innovative and funky guitar impressed the Dragons on TV last night, Brenda Donohue visits the National Stud to hear how Mooney listeners can help name a week old foal born to champion stallion Rock of Gibraltar, and we're looking for three players to take part in our Monday general knowledge quiz! If you'd like to take part, and be in with a chance of winning a fabulous two-night break to Cashel House in Connemara (with thanks to Ireland's Blue Book), then e-mail mooney@rte.ie, tweet @MooneyShow, or from 3pm call 1850 715 900 or text 51551.
Foal Naming
One week ago, a little filly was born in the National Stud of Ireland. But this little filly has no name, so we decided to ask you, our Mooney listeners, to get creative and pick a name for this little foal.
Last Friday, Brenda visited the stud, to find out what's involved in naming this filly.
When Brenda visited the National Stud, they were having a birthday party for Vintage Crop. Dermot Weld and the pupils of De La Salle primary school were all on hand to see Vintage Crop get a carrot cake!
First Brenda spoke to Dermot Weld, then Fiona Buggie, stable foreman, and then Sinéad Hyland, Marketing Manager for the National Stud.
So if you'd like to name the foal...
The name needs to be unique, and a maximum of 18 characters, including spaces. Our foal's Daddy is Rock Of Gibraltar, and her Mammy is Raise Your Spirits.
The closing date for your suggestions is 4.30m on Friday, March 8th.
And the person who chooses the winning foal will also win a fantastic prize!
- The winner will receive a VIP Tour of Mr Dermot Weld's yard
- Private tour of the Irish National Stud & Gardens where they will meet the above filly of course!
- Bed, Breakfast & Dinner at the four star luxury Killashee House Hotel (dinner in Jacks Bar & Bistro)
- VIP package to day one of the Guineas Spring Racing Festival at the Curragh on Sat 25th May to include premier admission tickets for 2 people to the Curragh races on Saturday, May 25th with lunch in their exclusive Champagne & Wine Bar.
The prize is for two people.
For more information about the National Stud, Killashee House and the Curragh, visit www.irishnationalstud.ie, www.killasheehouse.com and www.curragh.ie.
To name the foal, e-mail Mooney at mooney@rte.ie before 4:30pm on Friday, March 8th - that's THIS Friday, so get your thinking caps on quickly!
To help launch the competition, Derek is also joined in studio by John Osborne, CEO of the National Stud...
Dragon's Den
Dragon's Den returned to our screens last night – with the show boasting no less than three new Dragons.
Peter Casey, Ramona Nicholas and Barry O'Sullivan have joined Seán O'Sullivan and series veteran Gavin Duffy in the series which creates investment opportunities for budding entrepreneurs.
Dragon's Den is on Sundays at 9.30pm on RTÉ One - for more information about the series, and to play the Sixth Dragon, visit www.rte.ie/tv/dragonsden.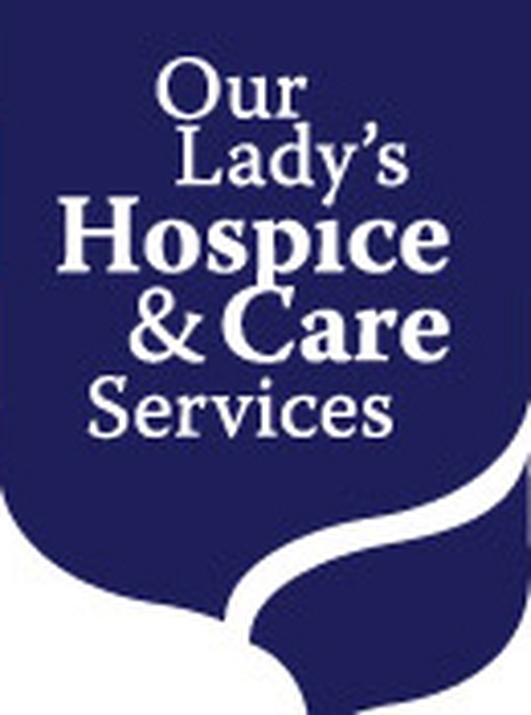 Our Lady's Hospice
Tom & Marie Donohue pictured above taken in Tom's room at Our Lady's Hospice and Care Services, Harolds Cross.
Voices 4 Care Basic Info
The hospice here in Harold's Cross hosts the All Ireland Institute of Hospice and Palliative Care (AIIHPC), an all-island group working to improve palliative and end-of-life care for patients and their families.
A new initiative of the AIIHPC is the organisation of a new group called Voices 4 Care, a group of about 30 people which will include Palliative care patients, carers and former carers of Palliative care patients and those interested in improving palliative care. As part of this we are inviting members of the public to apply to join this group from Monday, March 4th.
Note for listeners: For more information about the programme and to apply to join this new Voices 4 Care group we invite people to call (01) 491 2148 or to visit the AIIHPC website, www.aiihpc.org (info about Voices 4 Care features on the home page).
Keywords
Hedgerows: It is an offence to 'cut, grub, burn or otherwise destroy hedgerows on uncultivated land during the nesting season from 1 March to 31 August, subject to certain exceptions'. For more information, click here.
To contact your local wildlife ranger, click here for contact details. To read the Wildlife (Amendment) Act 2000, click here.
IMPORTANT NOTICE
Please DO NOT send any live, dead or skeletal remains of any creature whatsoever to Mooney Goes Wild.
If you find an injured animal or bird, please contact the National Parks & Wildlife Service on 1890 20 20 21, or BirdWatch Ireland, on 01 281-9878, or visit www.irishwildlifematters.ie