Thursday, February 28th 2013
This year's Dawn Chorus programme took place on Sunday, May 6th 2018, and was a roaring success! All India Radio producer Monika Gulati sent us a pic of herself sporting our Dawn Chorus beanie!!
May Events
Well whilst our Dawn Chorus programme may have finished for another year, throughout May, events are still taking place around the country to celebrate the beautiful birdsong that our feathered friends provide. For more information on these events, and on the annual Burren In Bloom festival that takes place from May 18th - 20th, visit our events listings page! And if you have an event you'd like to let our listeners know about, e-mail mooney@rte.ie.
Follow Us On Social Media:
Facebook: www.facebook.com/rtenature
E-mail Us: mooney@rte.ie
Caring For Wild Animals
Please note that many species of mammals, birds, invertebrates etc... are protected under law and that, even with the best of intentions, only someone holding a relevant licence from the National Parks & Wildlife Service should attempt the care of these animals. For full details, please click here to read the NPWS Checklist of protected & rare species in Ireland. If you are concerned about a wild animal, please contact your local wildlife ranger - click here for details.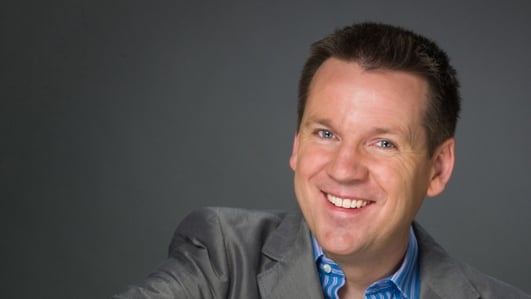 On Mooney today...
We speak to the victim of an unprovoked attack who's just had pioneering surgery to restore his eyebrows, we hear about the world's safest car which is on sale in Ireland and Brenda Donohue hears how people hoping to get investments from TV's Dragons Den are helped with their pitches!
Eyebrow Transplant
About a year ago, Maurice Collins was in studio with us, talking to me about hair transplants. And he's back today to talk about something a little more specific – transplanting hair onto scar tissue. He has just performed what is thought to be the world's first transplant of hair from the underside of a man's head to create a new eyebrow!
Maurice Collins is the Medical Director of Hair Restoration Blackrock – and his patient, Karl Fitzgerald, is also in studio.
Karl Fitzgerald, before and after his eyebrow transplant
Karl Fitzgerald, before and after his eyebrow transplant
Dragon's Den
One idea, One pitch, One deal away from your dream! Yes, the fifth series of Dragon's Den returns to our screens this Sunday night at 9.30pm on RTE 1. With nearly one million euro of investments already made and three new Dragons ready to spend, spend, spend, this series promises lots of drama!
Last month when they were recording, Brenda went along to the Den, where she met up with the Dragons, including new Dragon Ramona Nicholas...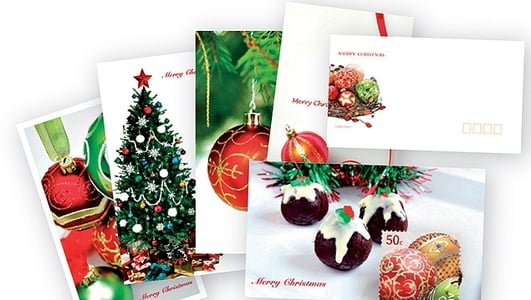 Recycling Greetings Cards
Mary Fitzpatrick is a Mooney listener from Oranmore in Co. Galway, and she e-mailed us earlier in the week. She listens to the show every day and says she's always hearing Derek say "contact us with ANYTHING AT ALL" – so she thought – why not?
Mary's e-mail read:
Please ask your listeners what to do with old Christmas cards and Valentine cards etc. I feel guilty throwing them in the recycle bin. I tore up a few, but it seemed such a shame tearing up 'good wishes'.
SUGGESTIONS FOR MARY'S CARDS
So we've been investigating ways in which you can put your old greetings cards to use…
- First of all there are lots of creative things you can do with your old cards. You can cut them up, punch a little hole through them, tie a bit of string and use them as gift tags next year. If you have a pair of craft scissors you can get nice wavy sides on your gift tags.
- You can cut the bigger cards into circles and use them as nice festive lids for your plum puddings.
- You can fold them into little boxes that you can use as giftboxes or as Christmas tree decorations.
- You can cut out the front of the card, recycle the back of the card and give the fronts to a pre-school or a primary school to help make their own Christmas cards next year.
- But all these ideas involve hoarding your cards until next Christmas. If you want to get rid of them all NOW, and see them go to a good cause you can stick them all in an envelope and post them to BEAM Services, Barrow Haven, Regent Street, Bagenalstown ,Co Carlow They are a Special Needs Centre and they say they are crying out for old greetings cards. The staff and service-users make cards each week by upcycling old greetings cards and they sell them to raise funds for the centre. They will take Christmas cards, birthday cards, Valentines cards, Get Well Soon cards – ANY type of cards.
- And you can do a good deed with your used stamps too. The Irish Peatland Conservation Council, Bog of Allen Nature Centre, Lullymore, Rathangan, Co. Kildare, are asking people to send them their used stamps. Don't post them the full envelope, just tear the stamped corner off and send it. They then sell on the stamps to collectors to raise funds for their organisation.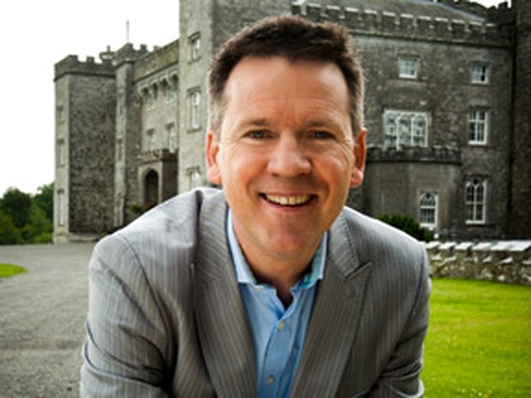 The Genealogy Roadshow
After questions relating to wildlife, Derek gets asked more about genealogy than anything else when he is out and about. It is that time of year when The Genealogy Roadshow is on the road, unravelling the mysteries buried deep in the roots of family histories.
The next series is due to be on our screens this autumn, and today we will be finding out how you can get your stories explored! Philip McGovern, Executive Producer of The Genealogy Roadshow is in studio to explain...
A roadshow will be filmed with Derek on Saturday, March 2nd at Powerscourt between 12.30 – 17.30… People who turn up will not only get the reveal of the stories, they will also get the chance to talk to the team about their own stories – there will be genealogists on site.
They will be in Derry on Lumen Christy college on Bishop Street on Saturday the 23rd of March - between 12.30 – 17.30.
And they will be in UCC in Cork on April 13th, between 12.30 – 17.30.
Admission is free and all are welcome. But Big Mountain Productions, who make the series, would ask people who are thinking of attending to get in touch because they will be filming twice – at 12.30pm and again at 2.30pm on the day. You can come along for the whole event or the time of your choice.
Call Ciara on 048 308 34046 or 085 235 6977, or drop her an e-mail to genealogy@bigmountainproductions.com.
The programmes will be broadcast this Autumn.
Ireland's Safest Car
Previously on Mooney, we spoke to a veteran of the United States Secret Service, Joe Funk, who told us about President Obama's car "The Beast" – which has all the sophisticated gadgets and security technology money can buy…
But if you are looking for a car on donedeal.ie at the moment, you might come across what must be the safest car in Ireland… (to see the ad, click here: http://cars.donedeal.ie/for-sale/cars/4255561).
We are told that it carried the Secretary General of the United Nations, Ban Ki-moon, and the Sultan of Brunei - and that it can resist a sniper's bullet!
It is available to you for bargain price of €12,500. It's a 1997 Ford Scorpio, and it is the property of car dealer Brian Crowley from Brian Crowley Motors in Milltown. Brian brought the car to the Radio Centre, where he and his son Charles told Derek all about the car...
Hedgerows: It is an offence to 'cut, grub, burn or otherwise destroy hedgerows on uncultivated land during the nesting season from 1 March to 31 August, subject to certain exceptions'. For more information, click here.
To contact your local wildlife ranger, click here for contact details. To read the Wildlife (Amendment) Act 2000, click here.
IMPORTANT NOTICE
Please DO NOT send any live, dead or skeletal remains of any creature whatsoever to Mooney Goes Wild.
If you find an injured animal or bird, please contact the National Parks & Wildlife Service on 1890 20 20 21, or BirdWatch Ireland, on 01 281-9878, or visit www.irishwildlifematters.ie