Monday, February 18th 2013
This year's Dawn Chorus programme took place on Sunday, May 6th 2018, and was a roaring success! All India Radio producer Monika Gulati sent us a pic of herself sporting our Dawn Chorus beanie!!
May Events
Well whilst our Dawn Chorus programme may have finished for another year, throughout May, events are still taking place around the country to celebrate the beautiful birdsong that our feathered friends provide. For more information on these events, and on the annual Burren In Bloom festival that takes place from May 18th - 20th, visit our events listings page! And if you have an event you'd like to let our listeners know about, e-mail mooney@rte.ie.
Follow Us On Social Media:
Facebook: www.facebook.com/rtenature
E-mail Us: mooney@rte.ie
Caring For Wild Animals
Please note that many species of mammals, birds, invertebrates etc... are protected under law and that, even with the best of intentions, only someone holding a relevant licence from the National Parks & Wildlife Service should attempt the care of these animals. For full details, please click here to read the NPWS Checklist of protected & rare species in Ireland. If you are concerned about a wild animal, please contact your local wildlife ranger - click here for details.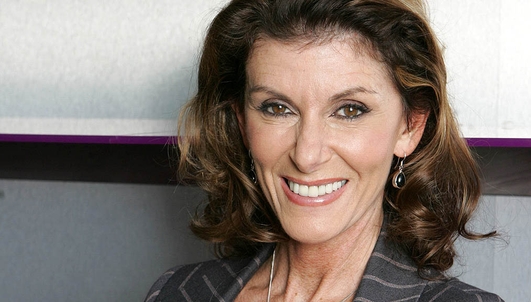 Eurovision
It's Monday, the first day of the week - not everybody's favourite day! A day when we all need to relax, take it easy after the weekend - a day when we welcome ANYTHING that will bring a smile to our faces.
And so, for those of you who need a little Monday evening cheerfulness, why not sit back this evening, turn on RTÉ Two television at 9:30pm, and enjoy a little fun with some legends of Irish music!
Reality Bites: A Eurovision Affair follows six of the biggest names in Eurovision Song contest history, as they toured Ireland together over two weeks in October, 2012. Those names include Johnny Logan, Dana, Niamh Kavanagh, Paul Harrington, Charlie McGettigan the lady who performed the 1992 Eurovision classic, Linda Martin. Linda joins Derek today to chat about performing in the final in Malmö, ahead of this year's Eurovision in Malmö!
Reality Bites: A Eurovision Affair is on RTÉ Two this evening at 21:30 - for more information about the programme, visit www.rte.ie/tv/realitybites/thisweek.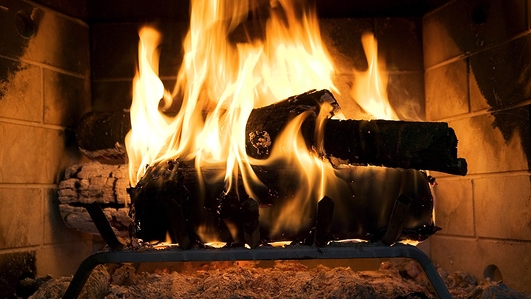 Norways's Burning Fire TV Experiment
If you were sitting in on Friday night chances are you watched The Late Late Show or Graham Norton - or maybe you watched the movie Lions For Lambs with Robert Redford, Tom Cruise and Meryl Streep on RTÉ One… Friday night is considered 'peak' viewing time and TV stations usually compete for viewers by offering their strongest 'ratings pullers'.
However, if you flew north and switched on the Norwegian national broadcaster, NRK, on Friday night, you would have seen a picture of a burning fire – because they chose to devote 12 hours of Friday night's programming entirely to 'wood'!!
And they say this concept of 'slow TV' is proving to be more than just a 'slow burner' – it's 'hot stuff' in Norway – and a 'roaring' success!
Lisa-May Spissay was NRK's Project Leader of Friday night's broadcast and she joins Derek is on the line today from Bergen to chat about the concept of 'slow TV'...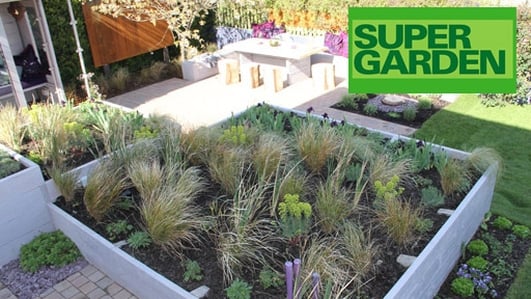 Super Garden Is Back!
If you fancy yourself as a budding Diarmuid Gavin, take note, because the producers of RTÉ's Super Garden are looking for garden designers to come forward to take part in this year's series!
The programme gives contestants five weeks to create a garden with a wow factor and the winner will be given the opportunity to exhibit in Bloom 2013. Colin Cowman, Series Producer of Vision Independent Productions (who make the show), joins Derek in studio today to tell us exactly what they are looking for...
Amateur gardeners, student designers and start up landscapers who feel they have what it takes to become Super Garden champion 2013 should apply promptly. Applicants should provide full contact details, and explain why they love garden design, while giving a brief outline of their dream garden design.
To apply, e-mail: supergarden@vipmg.tv. All applications must be received by Thursday, February 21st 2013.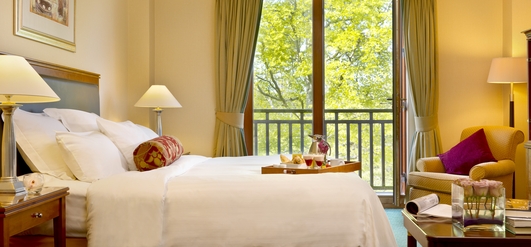 Mooney's Monday Quiz
Three players attempt to beat the clock, and each other, to win a two-night weekend break for two people sharing one deluxe room in the luxurious 5-star Druids Glen Resort in County Wicklow.
Your prize includes breakfast on both mornings and dinner on an evening of your choice in Druid's Brasserie.
While there you might like to visit the two championship golf courses, the bijou Spa – or this Sunday afternoon, February 24th, you could visit their special 'Bridal Shopping Village' - open for one day only - packed full of pop-up bridal shops and wedding experts! For more information about the Bridal Shopping Village at Druids Glen, then click here.
Runners-up will get a hardback copy of Bird Habitats In Ireland by Richard Nairn and John O'Halloran. And EVERYONE who takes part in the quiz will get a special "PRIDE" Mooney Watch!
How Men And Women Express Emotion
You've heard the expression Men are from Mars; Women are from Venus. Basically it means that men and women are very different – we think differently, we have different perspectives on life, our priorities are different etc... In fact we are so unlike that we come from different planets.
Take for instance, emotions. It's long been thought that women are far better than men at reading emotions. And it seems there may be some truth in this belief because psychiatrists in Scotland have used brain scans to show it to be true…
Our researcher Michele Browne spoke to some shoppers in Dublin to see if they agreed that men were not so good at reading emotions, and Derek also talks to Professor Stephen Lawrie, Head of the Department of Psychiatry at Edinburgh University, to explain why men and women deal with emotional issues so differently...
Hedgerows: It is an offence to 'cut, grub, burn or otherwise destroy hedgerows on uncultivated land during the nesting season from 1 March to 31 August, subject to certain exceptions'. For more information, click here.
To contact your local wildlife ranger, click here for contact details. To read the Wildlife (Amendment) Act 2000, click here.
IMPORTANT NOTICE
Please DO NOT send any live, dead or skeletal remains of any creature whatsoever to Mooney Goes Wild.
If you find an injured animal or bird, please contact the National Parks & Wildlife Service on 1890 20 20 21, or BirdWatch Ireland, on 01 281-9878, or visit www.irishwildlifematters.ie