Monday, February 18th 2013
Dawn Chorus 2018
This year's Dawn Chorus programme will take place on Sunday, May 6th 2018, and will be broadcast from across Europe and beyond between midnight and 7am! For more information, click here.
Follow Us On Social Media:
Facebook: www.facebook.com/rtenature
E-mail Us: mooney@rte.ie
Caring For Wild Animals
Please note that many species of mammals, birds, invertebrates etc... are protected under law and that, even with the best of intentions, only someone holding a relevant licence from the National Parks & Wildlife Service should attempt the care of these animals. For full details, please click here to read the NPWS Checklist of protected & rare species in Ireland. If you are concerned about a wild animal, please contact your local wildlife ranger - click here for details.
Events & Listings
Click here for a full list of events taking place around the country, and movies currently on release, which might be of interest to wildlife lovers!
Nature LIVE
On Sunday May 6th, 2018, RTÉ's Wild Island season goes international as Derek Mooney hosts one of the most ambitious LIVE natural history programmes ever undertaken. Broadcasting live from six countries across Europe, Nature LIVE will showcase some of the continents most extraordinary wildlife, from Polar Bears in the Norwegian Arctic to Flamingoes in southern Spain to Basking Sharks off the west of Ireland. This one-hour special will be anchored by RTÉ presenter Derek Mooney from the banks of Dublin's River Liffey, with wildlife film-maker Colin Stafford-Johnson on the Blasket Islands.
Viewers can take part by sharing their own pictures and videos of nature and wildlife using #naturelive from wherever they live in Europe.
JOIN US
We have a limited number of audience tickets for this live event. Apply for tickets by email to natureliveaudience@rte.ie
Location: Sir John Rogerson's Quay, Dublin
Date: Sunday 6th May 2018
Time: 16.30 - 18.00
*Gates close at 16.45!
Please note that this is an unseated event and outdoors so you will need to wear appropriate clothing for the Irish weather. We need the following information: The number of tickets you are applying for. Your name, surname, age contact phone number and address. The names, surnames and ages of your guests.
*Unfortunately we cannot accommodate for Children under 12yrs. All minors under 16 must be accompanied by an adult/guardian
Tickets are limited so first come first served!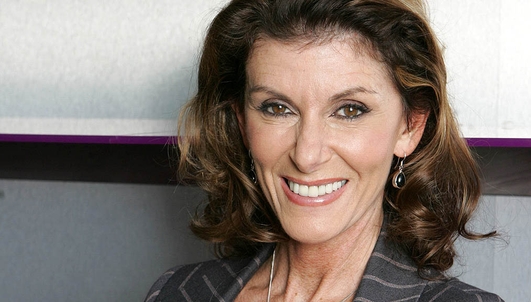 Eurovision
It's Monday, the first day of the week - not everybody's favourite day! A day when we all need to relax, take it easy after the weekend - a day when we welcome ANYTHING that will bring a smile to our faces.
And so, for those of you who need a little Monday evening cheerfulness, why not sit back this evening, turn on RTÉ Two television at 9:30pm, and enjoy a little fun with some legends of Irish music!
Reality Bites: A Eurovision Affair follows six of the biggest names in Eurovision Song contest history, as they toured Ireland together over two weeks in October, 2012. Those names include Johnny Logan, Dana, Niamh Kavanagh, Paul Harrington, Charlie McGettigan the lady who performed the 1992 Eurovision classic, Linda Martin. Linda joins Derek today to chat about performing in the final in Malmö, ahead of this year's Eurovision in Malmö!
Reality Bites: A Eurovision Affair is on RTÉ Two this evening at 21:30 - for more information about the programme, visit www.rte.ie/tv/realitybites/thisweek.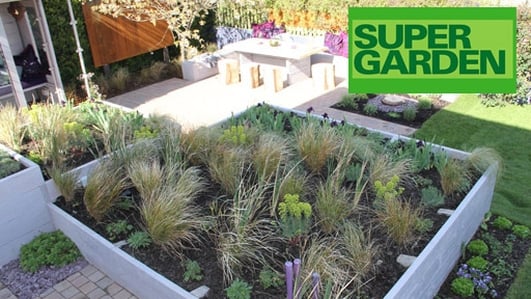 Super Garden Is Back!
If you fancy yourself as a budding Diarmuid Gavin, take note, because the producers of RTÉ's Super Garden are looking for garden designers to come forward to take part in this year's series!
The programme gives contestants five weeks to create a garden with a wow factor and the winner will be given the opportunity to exhibit in Bloom 2013. Colin Cowman, Series Producer of Vision Independent Productions (who make the show), joins Derek in studio today to tell us exactly what they are looking for...
Amateur gardeners, student designers and start up landscapers who feel they have what it takes to become Super Garden champion 2013 should apply promptly. Applicants should provide full contact details, and explain why they love garden design, while giving a brief outline of their dream garden design.
To apply, e-mail: supergarden@vipmg.tv. All applications must be received by Thursday, February 21st 2013.
How Men And Women Express Emotion
You've heard the expression Men are from Mars; Women are from Venus. Basically it means that men and women are very different – we think differently, we have different perspectives on life, our priorities are different etc... In fact we are so unlike that we come from different planets.
Take for instance, emotions. It's long been thought that women are far better than men at reading emotions. And it seems there may be some truth in this belief because psychiatrists in Scotland have used brain scans to show it to be true…
Our researcher Michele Browne spoke to some shoppers in Dublin to see if they agreed that men were not so good at reading emotions, and Derek also talks to Professor Stephen Lawrie, Head of the Department of Psychiatry at Edinburgh University, to explain why men and women deal with emotional issues so differently...
Hedgerows: It is an offence to 'cut, grub, burn or otherwise destroy hedgerows on uncultivated land during the nesting season from 1 March to 31 August, subject to certain exceptions'. For more information, click here.
To contact your local wildlife ranger, click here for contact details. To read the Wildlife (Amendment) Act 2000, click here.
IMPORTANT NOTICE
Please DO NOT send any live, dead or skeletal remains of any creature whatsoever to Mooney Goes Wild.
If you find an injured animal or bird, please contact the National Parks & Wildlife Service on 1890 20 20 21, or BirdWatch Ireland, on 01 281-9878, or visit www.irishwildlifematters.ie