Tuesday, February 12th 2013
This year's Dawn Chorus programme took place on Sunday, May 6th 2018, and was a roaring success! All India Radio producer Monika Gulati sent us a pic of herself sporting our Dawn Chorus beanie!!
May Events
Well whilst our Dawn Chorus programme may have finished for another year, throughout May, events are still taking place around the country to celebrate the beautiful birdsong that our feathered friends provide. For more information on these events, and on the annual Burren In Bloom festival that takes place from May 18th - 20th, visit our events listings page! And if you have an event you'd like to let our listeners know about, e-mail mooney@rte.ie.
Follow Us On Social Media:
Facebook: www.facebook.com/rtenature
E-mail Us: mooney@rte.ie
Caring For Wild Animals
Please note that many species of mammals, birds, invertebrates etc... are protected under law and that, even with the best of intentions, only someone holding a relevant licence from the National Parks & Wildlife Service should attempt the care of these animals. For full details, please click here to read the NPWS Checklist of protected & rare species in Ireland. If you are concerned about a wild animal, please contact your local wildlife ranger - click here for details.
Coming up today...
Karl Deeter from Irish Mortgage Brokers on the current state of the mortgage industry. And, why he was compelled to design a unique locking system for his own wheelie bins! Brenda Donohue reports on a novel approach to making the arts accessible to the people of Wicklow: the Dunlavin culture bus! And Katrina McFadden examines what to do, and what not to do, if you intend proposing on St Valentine's Day...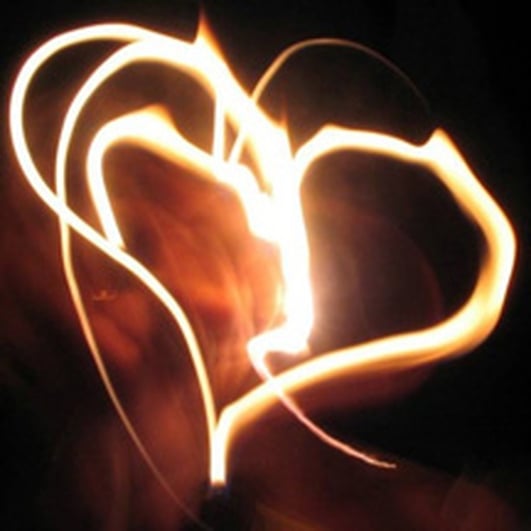 12 St. Valentine's Day Proposal Dos and Don'ts
We are less than 36 hours away from the most 'Wonderful', 'Blissful' and 'Romantic' day of the year – or is it?!
Shops are full of 'red', 'rosey' St. Valentine's Day cards… Flowers have been imported by the tonne-load... Lingerie and jewellery shops experience one of their busiest weeks of the year... Restaurants are booked out… and Off-Licenses report increased wine sales.
And sometimes, in the midst of all that heady love and passion, three little words are said…..
"I love you"
Followed up by four little words…
"Will You Marry Me?"
But it's important that it's done right, ESPECIALLY on Valentines Day.
If you have proposal stories, particularly anything Valentine-related then e-mail mooney@rte.ie, tweet us @MooneyShow, or from 3pm you can call us on 1850 715 900 or text us on 51551!
Katriona McFadden goes out and about to find out how couples have proposed, and gives examples from The Huffington Post on the top dos and don'ts of proposing on St. Valentine's Day! To read their tips, click here.
Keywords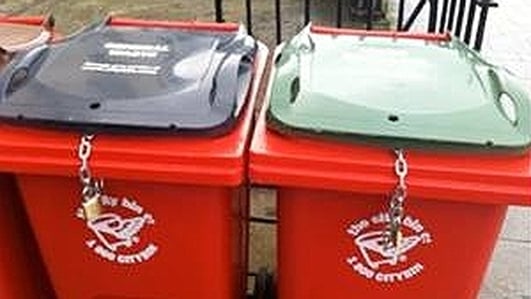 Bin Locks & Mortgage Advice
Since the introduction of bin charges in recent years, there has been a sneaky nasty habit creeping into neighbourhoods with not-so-nice people living next door. If you are unlucky, you may have had the displeasure of having people dumping their rubbish in your bins – including smelly nappies in your Green Bin. It is a habit that has annoyed Karl Deeter, from Irish Mortgage Brokers, so much that he has an devised an improvised locking system for wheelie bins!
Today, he joins Derek in studio to chat about his experience of anti-social behaviour, how to make bin locks - and of course all things mortgage-related! So if you have any questions that you would like to put to Karl, then e-mail mooney@rte.ie, tweet us @MooneyShow, or from 3pm you can call us on 1850 715 900 or text us on 51551.
And if you want to follow Karl's step-by-step guide to making a wheelie bin lock like his, click here, and if you'd like to read his mortgage blog, click here!
Keywords
Hedgerows: It is an offence to 'cut, grub, burn or otherwise destroy hedgerows on uncultivated land during the nesting season from 1 March to 31 August, subject to certain exceptions'. For more information, click here.
To contact your local wildlife ranger, click here for contact details. To read the Wildlife (Amendment) Act 2000, click here.
IMPORTANT NOTICE
Please DO NOT send any live, dead or skeletal remains of any creature whatsoever to Mooney Goes Wild.
If you find an injured animal or bird, please contact the National Parks & Wildlife Service on 1890 20 20 21, or BirdWatch Ireland, on 01 281-9878, or visit www.irishwildlifematters.ie