Wednesday, January 30th 2013
This year's Dawn Chorus programme took place on Sunday, May 6th 2018, and was a roaring success! All India Radio producer Monika Gulati sent us a pic of herself sporting our Dawn Chorus beanie!!
May Events
Well whilst our Dawn Chorus programme may have finished for another year, throughout May, events are still taking place around the country to celebrate the beautiful birdsong that our feathered friends provide. For more information on these events, and on the annual Burren In Bloom festival that takes place from May 18th - 20th, visit our events listings page! And if you have an event you'd like to let our listeners know about, e-mail mooney@rte.ie.
Follow Us On Social Media:
Facebook: www.facebook.com/rtenature
E-mail Us: mooney@rte.ie
Caring For Wild Animals
Please note that many species of mammals, birds, invertebrates etc... are protected under law and that, even with the best of intentions, only someone holding a relevant licence from the National Parks & Wildlife Service should attempt the care of these animals. For full details, please click here to read the NPWS Checklist of protected & rare species in Ireland. If you are concerned about a wild animal, please contact your local wildlife ranger - click here for details.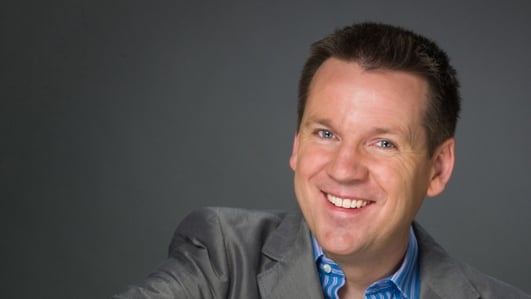 Mooney
Derek Mooney with his unique mix of conversation, information, advice and entertainment
Did you know you can claim back taxes and fees for missed air flights?
From Vegas to Finglas: The Rat Pack join Brenda Donohue at the Erin's Isle GAA club in Dublin 11.
Benson and Hedges, Chablis and Chardonnay – we examine the strange names we give our children.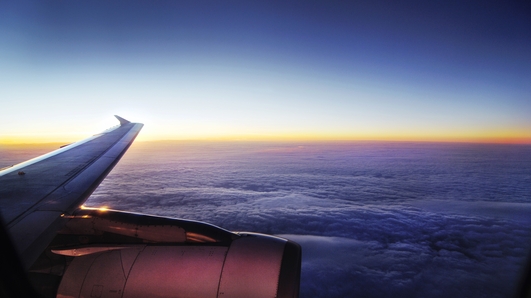 Claim Your Air Tax Back!
As you may know, Derek is always interested in saving a few bob. Since he declared a couple of weeks ago that he doesn't believe in giving wedding presents, he has been called "cheap", "mean", "tight" and "a disgrace!" (although he prefers the adjectives "thrifty", "prudent", "frugal" and "careful!")
So, when he heard about a website that can give you back money that is owed to you - well, that was just music to his ears! The website is airtaxrefund.com - they're an Irish company - and they can help you claim back the taxes, fees and charges on flights you missed, or chose to not travel on - and all for a flat fee of five euro! It sounds a bit too good to be true, so we invite Brian Whelan, Chief Executive of Airtaxrefund.com, into studio to explain more about how it works...
Keywords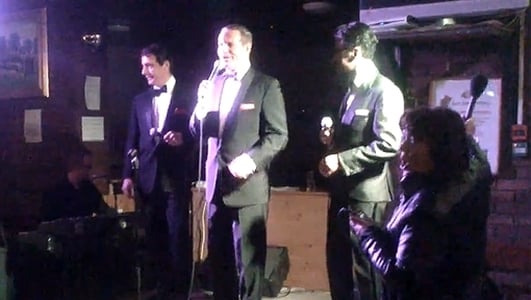 The Rat Pack In Finglas!
Last Monday night, you could have mistaken Erin's Isle GAA club in Finglas for Ceaser's Palace in Las Vegas, when The Rat Pact turned up and entertained one and all there!
Frank, Sammy and Dean - The Rat Pack Live from Las Vegas are currently performing in the Gaiety Theatre in Dublin, but they hot-footed to Finglas to sing for the volunteers and older members of the Monday Musicial and Bingo Evening.
It may not have been black tie but our Brenda got out the glam rags for night... The Rat Pack are Stephen Triffitt (Frank Sinatra), Mark Adams (Dean?Martin) & George?Long (Sammy?Davis Jr).
You can catch the Rat Pack in Dublin's Gaiety Theatre until this Saturday, February 3rd. For more information, click here.
Click here to see a video of the Rat Pack performing in Finglas!
Keywords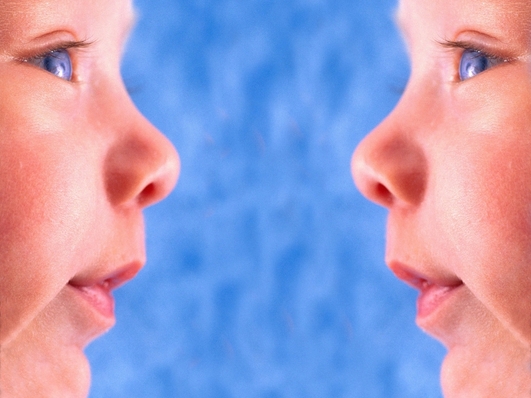 Strange Names
What can be more fun than picking a name for your new baby? You scan through the baby name books, discuss what your friends have called their new babies and of course consider the pressure from the grandparents to have the child called after themselves.
You draw up your lists and begin crossing off names, how does it sound with the surname, is it too fussy? Is it too common? Oh what fun! Well, it certainly was for the Lillian and Robert Chambers from Blackrock, who have four children: Ravinol, Athos, Tamar & Lloyd. They certainly raised a few eyebrows with their name choices. Brenda went to visit the family...
Keywords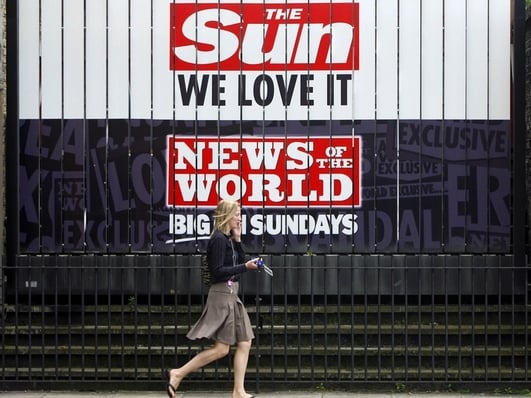 News In Briefs
Well, you don't have to be a regular reader to know that there is a tabloid newspaper called The Sun. And every day, Page 3 of this paper centres around a picture of what we in the business call a "glamour model".
Now, people have mixed feelings about the whole "Page 3" phenomenon. And that's understandable. But what can't be denied is that "Page 3" is a real institution at this stage.
However, many people in their unseemly haste to bypass Page 3 miss out on the news titbits provided on a daily basis by these very attractive young ladies. If you didn't know, there is a little dialogue box accompanying the picture of the Page 3 model everyday. And that little box is entitled "News in Briefs". For example, yesterday's offering was from 22-year-old redhead Lucy: "Page 3 Idol 2012 winner, Lucy, was thrilled by the launch of this year's contest. She said "girls might think it's a long shot, but you never know unless you try. As political theorist, Thomas Paine, said "the harder the conflict, the more glorious triumph".
So there you go. For those of you who might dismiss these girls, it's nice to learn they are so familiar with the works of a man like Thomas Paine, that well-known 18th-century political activist, author, and one of the inspirations behind the American Revolution.We set producer Olan McGowan the torturous task of unearthing more pearls of wisdom from these pulchritudinous poppets - he joins Derek in studio with more examples of News In Briefs!
Keywords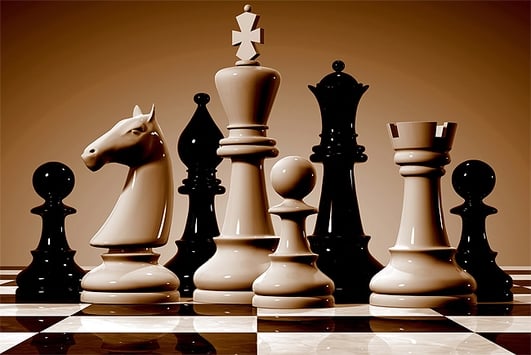 Chess 4 All
Yesterday, Mooney reporter went to Francis St CBS yesterday to see the work of the Chess 4 All organisation. They have been around for a couple of years, they have seven instructors nationwide who are in seven schools each - so 49 schools are benefitting – and the chess is free! And they can do this thanks to an anonymous benefactor who has given them a lump sum, with the express instruction that they target disadvantaged or Deis schools to instill the children there with a love of chess, because his thinking is that chess can keep kids off the streets. And in fact in America they have a slogan "push pawns, not drugs"!
Chess 4 All got in contact with us because they are holding a huge junior tournament on March 23rd at Leopardstown Racecourse in Dublin. Last year 160 students competed, and this year it's open to 500 students. 250 places are gone already but they are looking for students aged 7-12 of all abilities to come along. You get free lunch, a free chess board and, in some cases, free transport.
Chess 4 All are in schools – and yesterday they held a fun event in Francis St CBS where two older experienced chess teachers Michael Crowe and Eamon Keogh took on 42 boys in a game of chess... For more information about Chess 4 All, visit www.chessforall.net.
Keywords
Hedgerows: It is an offence to 'cut, grub, burn or otherwise destroy hedgerows on uncultivated land during the nesting season from 1 March to 31 August, subject to certain exceptions'. For more information, click here.
To contact your local wildlife ranger, click here for contact details. To read the Wildlife (Amendment) Act 2000, click here.
IMPORTANT NOTICE
Please DO NOT send any live, dead or skeletal remains of any creature whatsoever to Mooney Goes Wild.
If you find an injured animal or bird, please contact the National Parks & Wildlife Service on 1890 20 20 21, or BirdWatch Ireland, on 01 281-9878, or visit www.irishwildlifematters.ie