Monday, January 28th 2013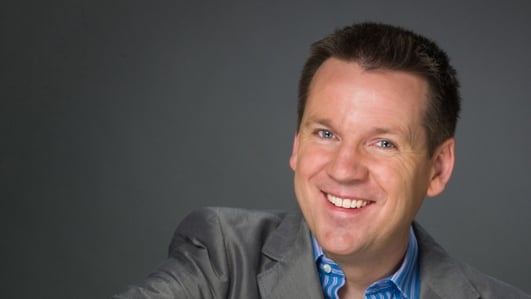 Mooney
Derek Mooney with his unique mix of conversation, information, advice and entertainment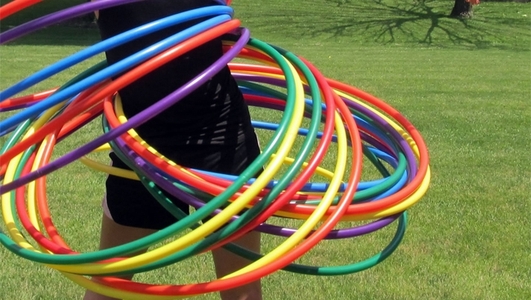 Coming up today...
Can five days of exercise with a Hula Hoop really take two inches off your waist? We test the theory with physiotherapist Jenny Brannigan. Derek talks to the 15-year-old who is known simply as "girl" on her passport because her name isn't recognised by the Icelandic state. And Brenda Donohue hitches a ride with a bus load of culture vultures on a day out from Dunlavin...
Can Hula-Hooping For 5 Days Take 2 Inches Off Your Waist?
What was your New Year's Resolution this year? Maybe it was to quit smoking, eat more healthily, or try and lose a bit of weight… For many people, January is the month in which they try to kick-start a new health regime, but if you were hoping to try and tone up by walking, running, or cycling , the weather hasn't exactly been the best for any kind of outdoor activity.
So what can you do to keep up a fitness regime that doesn't cost much money, and that you can do inside, in the warm, watching TV and is FUN to do?
Kelly Osbourne, daughter of Ozzy and Sharon and TV presenter on E, may have the answer – she tweeted recently:
"I'm all about Hula-hooping right now! 5 mins in the morning, 5 mins at night... in 5 days I lost 2 inches from my waist line! #LovingIt"
REALLY??? Surely she must be doing something else as well. Or can just ten minutes of hula-hooping per day genuinely have such a dramatic result? Our Broadcast Co-Ordinator Sinéad Renshaw has made it her goal to try and shift some weight and tone up this year, so we decided that she should put Kelly's claim to the test!! And because we don't want any pulled or strained muscles Derek is also joined by Jenny Branigan, physio with Total Physio...
New Years Resolutions Exercise Tips & Cautions
Jenny Branigan, Chartered Physiotherapist at Total Physio, now in Stillorgan and Rathmines, also has tips for avoiding injury during the New Year's resolution period:
A vital part of getting fit is realising the body's limitations and planning to get beyond them. You plan and set goals and look for results. But what about the important structures of our bodies, such as joints and soft tissues, that can break down in this quest for fitness? We run to get fit. But are we fit to run? This vital yet common oversight can result in painful injury, frustration and sometimes an early end to a flourishing running career.
Back to basics - quadriceps flexibility
We all know how to stretch the quads but how many actually do it?Quadriceps flexibility is vital for any walking or running based activity.
Part of the quadriceps muscle crosses the hip and knee joints, so it has the potential to cause problems in two joints if it gets tight.For that extra bit of suppleness, try massaging your own quadriceps, 2-3 times per week, using your forearm and elbow for that extra physio depth!Or invest in a foam roller to do it for you – make sure to roll from hip to knee!
Work / life Balance? How about just balance?
When we run, one foot has to land on the surface, take the body's weight, stabilise the leg as it transfers the body weight to the other foot to push forward. In a marathon this happens on average of 41,000 times between both feet.With poor balance, your foot may wobble as it lands and stress the supporting soft tissue structures as it attempts to maintain stability. In isolation this wobble may seem minimal. But if it happens each time the foot has to bear the bodyweight and propel the body forward, very soon you are building up a lot of stress to be taken by structures not designed to withstand such pressure.If you ever sprained or broke your ankle and you regard it as your "weak ankle", this is an injury waiting to happen. Test it - can you stand on one foot for 30 seconds without holding on or falling over? Then repeat with the eyes closed for 30 seconds.
Glut strength / buttock strength:
Your buttocks need to be strong enough to support your pelvis when you are on one foot. Test it! Try the clam - lie on your side. This needs to be tested with any lower limb injury, so make sure your Chartered Physio looks at this area, even if you have a calf or ankle problem.
Death Of Éamon de Buitlear
We were saddened to learn of the death of the wildlife broadcaster, musician and documentary-maker Eamon de Buitlear yesterday. Eamon appeared many times on Mooney Goes Wild, and will be greatly missed by all who worked with him. Richard Collins comes into studio to give us his memories of Éamon, plus we hear hear Éamon chatting and performing on our Dawn Chorus programme in 2008.
A Girl Named Girl
These days, passport controllers are more and more likely to see names such as Fifi Trixibelle and Apple and Sage Moonblood and Memphis Eve filter through their checkpoints, but in the case of 15-year-old Blive Bjarkar-dóttir Rúnars-dóttir from Iceland, they will read just the word "girl"…
This is because the state refuses to recognise her name as it is not on a list approved by the government's Personal Names Register…
Now her mother - Bjork Eidsdottir - argues that it is a basic human right to be able to name your child what you want, especially if it doesn't harm your child in any way.
So she is suing the Icelandic state for her daughter's right to legally use her name – Blive -which means "light breeze" in Icelandic
Bjork and Blive join Derek from the studios of RUV Reykjavik in Iceland to explain more...
Strange Names
Johnny Cash's hugely entertaining hit A Boy Named Sue is all about a boy whose father gave him the very unfortunate first name "Sue". And he did so before disappearing altogether out of his son's life! Leaving him to fend for himself, with this awful name, Sue! Well, Mooney producer Olan McGowan joins Derek in studio to take a look at some names for children that go WAY beyond the cruelty of calling your son "Sue".
Hedgerows
It is an offence to 'cut, grub, burn or otherwise destroy hedgerows on uncultivated land during the nesting season from 1 March to 31 August, subject to certain exceptions'. For more information, click here.
To contact your local wildlife ranger, click here for contact details. To read the Wildlife (Amendment) Act 2000, click here.
Caring For Wild Animals
Please note that many species of mammals, birds, invertebrates etc... are protected under law and that, even with the best of intentions, only someone holding a relevant licence from the National Parks & Wildlife Service should attempt the care of these animals. For full details, please click here to read the NPWS Checklist of protected & rare species in Ireland. If you are concerned about a wild animal, please contact your local wildlife ranger - click here for details.
IMPORTANT NOTICE
Please DO NOT send any live, dead or skeletal remains of any creature whatsoever to Mooney Goes Wild. If you find an injured animal or bird, please contact the National Parks & Wildlife Service on 1890 20 20 21, or BirdWatch Ireland, on 01 281-9878, or visit www.irishwildlifematters.ie