Philip McCabe, RIP (20/10/18)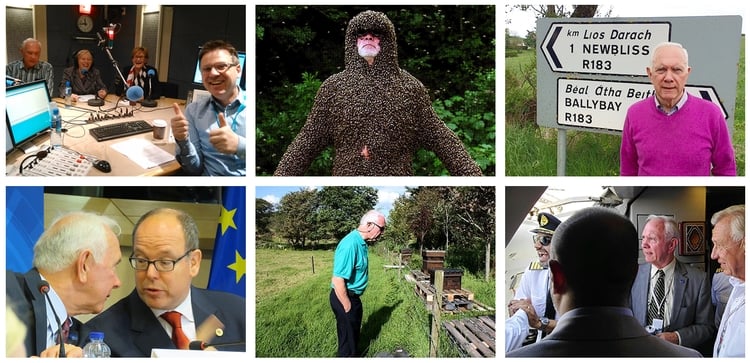 Everyone on Mooney Goes Wild is devastated to learn of the death of our friend and colleague, Philip McCabe. Philip did more for our understanding of the honey bee than a life time of learning could ever have taught us. Kind, thoughtful and generous, he was a true gentleman, and his knowledge, quick wit, and wonderful ability to entertain us with his storytelling meant that he was a pleasure to be around. He will be very much missed. Our deepest sympathies to his wife Mary and family, and all who had the pleasure to know or meet him.
In January 2017, Derek made a documentary called The Beeman, which profiled Philip McCabe, his fascinating life and work. To find out more and to listen to the documentary, click here.
Email: mooney@rte.ie
Facebook: facebook.com/rtenature
Twitter: @NatureRTE
Each week, we receive lots of your photos and videos into our inbox, either looking for ID or sharing a great shot! Over the next few weeks, we'll be contacting some of you to check if we can add these to our new gallery page on Flickr! So if you would like your picture to be featured, send it to us care of mooney@rte.ie. Tell us your name, where you took the photo, and a bit about it. Please also confirm that you took the picture yourself, and that we have permission to post it into our Gallery.
To visit the RTÉ Nature Photo Gallery, click here.