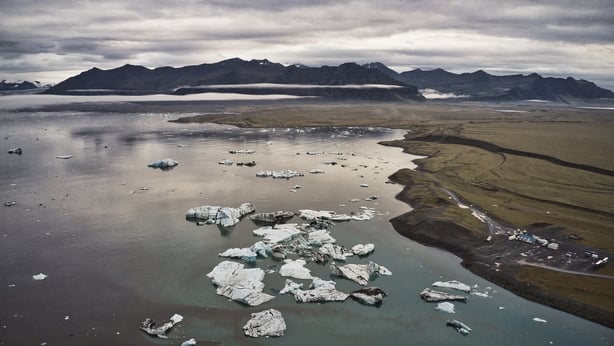 Ireland and Climate Change: Are we up for it? Professor John Sweeney - Maynooth University
When the countries of the world assembled for the now famous Rio Earth Summit in 1992 to adopt the United Nations Framework Convention on Climate Change, they undertook to take the necessary steps to prevent 'dangerous' climate change. Defining what was dangerous proved a difficult task, however, and largely as a result of the European Union's prodding, a value of 2oC warming above pre-industrial times was generally adopted as the criterion. Gradually the rest of the world fell into line with this, except the Small Island Developing States of the Indian and Pacific Oceans. For them this was something that would have condemned their island homes to submergence beneath the rising sea. So when the Paris Agreement emerged in 2015, it had a nuanced objective: "to hold increases in global temperatures to well below 2 °C and pursue efforts to limit increase to 1.5 °C." To flesh out what the 1.5oC target would actually mean, the Conference asked the Intergovernmental Panel on Climate Change to produce a Special Report, which they did in October of last year.
The report confirmed that significantly greater climate problems would be experienced at a warming of 1.5oc compared to the present day, even though we have already warmed by 1oC over pre-industrial levels. These would include increases in extremes of heat and heavy rainfall events in several regions, accompanied by more frequent and more intense droughts. But most worrying was the realisation that the remaining carbon budget to avoid this warming would only last for a decade or two at the current rate of greenhouse gas emissions. After this budget was exhausted the carbon would be in the atmosphere for a century or more. Globally, emissions needed to fall by 45% on 2010 levels by 2030. It was this realisation that galvanised many groups and energised many individuals around the world, culminating in the mass protests we see around us. This was true, even in an Ireland whose compliance with its international obligations are failing miserably and its laggard status approaching the level of a national shaming. As a developed country with historical responsibility, we should be bearing more of the burden of tackling this problem than most other countries. Instead our per capita emissions are 50% higher than the EU average and place us as the second worst contributor to climate change on a per capita basis within the EU. The recently released 2018 figures confirm we are now 5M tonnes of greenhouse gas emissions over the limit we agreed solemnly with our EU partners over a decade ago.
At the same time as we declared a climate emergency in Ireland this year we also declared a biodiversity emergency. This was in recognition that Ireland was also experiencing serious threats to its species and habitats, partly due to climate and also a number of other drivers, such as agricultural intensification. Another UN report in spring 2019 confirmed that human actions are now threatening more species with global extinction than ever before. The current rate of species extinction is 10-100 times higher than it has averaged over the past 10 million years. Around 1 million species already face extinction, many within decades.
In Ireland, our peatland, coastal marsh and mountain habitats are particularly at risk. 29 different bird species and 120 species of flowering plants are in serious decline. Some bird species such as the Corn Bunting and Corncock have become extinct. Others such as the Curlew have been decimated and many species such as the pearl mussel, bumblebee, barn owl and marsh fritillary butterfly face serious threats. At the same time invasive species are moving into newly favourable ecological niches providing additional competition and stress to native species.
Ireland has warmed by 0.5oC over the past 30 years and is likely to warm by a similar amount over the next 2-3 decades. This will have impacts on our growing season, making crops like maize much more feasible to grow. However, projected changes in rainfall are likely to be the main climate change problem Ireland will face. Already we are seeing an increase in intense rainfall events. Increased winter flood problems will result and the government will need to find €1B of taxpayers' money to protect against future events. Winter storms are also likely to become more problematical. Winter 2013/14 was the stormiest winter in Ireland for at least 143 years. Winter 2015/16 was the wettest winter on record over half of Ireland. Former hurricanes such as Ophelia and Lorenzo pose additional late autumn threats which are likely to increase as the Atlantic warms and summer droughts will bring their own difficulties for agriculture and municipal water supplies. All in all, it is changing weather extremes which will bring the message of climate change home to Irish people and instil in them the urgency of playing a constructive role in international negotiations.
Conscious that it their legacy that is under threat, young people have been in the vanguard of protest. The 'Fridays for Future' schools protest has taken up the baton of Greta Thunberg who has become the icon that communicates the reality of climate change more effectively than a hundred graphs and tables. Armed with the factual knowledge of the Green Schools, it is to these inspirational leaders that the rest of society must now turn. The time for tinkering around the edges with excuses about efficiency or identifying 'low hanging fruit' on the basis of economic cost benefit curves is now over. The problem is now an ethical one of intergenerational equity, one where scientists can no longer be labelled 'alarmists' but rather 'realists'. In an emergency the unthinkable has to be considered and Ireland is now at a crossroads where the next decade will determine what legacy we leave to the next generation. It's an awesome responsibility. Are we up for it or not?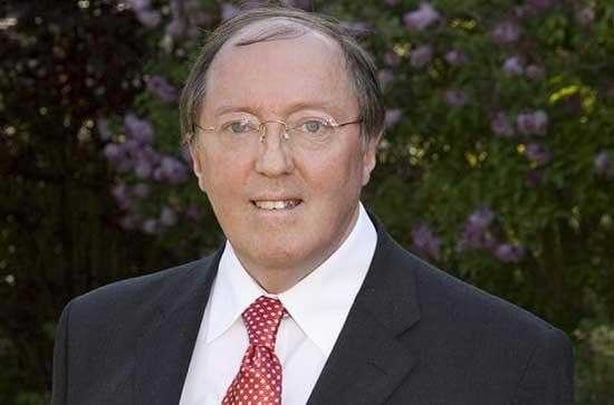 Professor John Sweeney is Ireland's foremost climatologists and was a lecturer at Maynooth University's Geography Department for 40 years until his recent retirement. Over the past 30 years he has published approximately 60 scientific papers and edited and co-authored texts on various aspects of climatology and climate change in Ireland.
Derek Mooney, Presenter of Mooney Goes Wild
One of Ireland's best-known and highly decorated broadcasters, Derek Mooney has been leading the development of wildlife radio broadcasting here for over two decades. His achievements in the natural history field include Habitats, The Nature Line, Nature Trails and Mooney Goes Wild On 1, all for RTÉ Radio 1, BioBlitz Live and Wildtrack on RTÉ TV and Nature Detectives for the BBC. In February 2015 Derek started his new role as Executive Producer for Nature programming on RTÉ Radio.
AWARDS
Mooney Goes Wild celebrated twenty years on air in May 2015, making it the longest continuous wildlife magazine radio programme in the world. The show has won many national and international awards including The Prix Europa in 2000, The ESB Millennium Environment Award and World Animal Health Week Award.
In 2013 Derek's RTÉ TV series Secrets Of The Irish Landscape won GOLD at the New York Festivals Awards, and a Rockie Award at the Banff World Media Festival in Canada, as well as a special Jury Prize at the Houston Film Festival.
Derek has also presented and produced RTÉ's most popular phone-in show Liveline, and a host of other daily magazine programmes for RTÉ Radio.
Publications
Over the years Mooney Goes Wild, in conjunction with the RTÉ Guide, has produced several posters and CDs of celebrating Ireland's fauna.
Dr. Richard Collins, Panellist & Ornithologist
Richard Collins, born in Limerick in 1944, holds a BE in Electrical Engineering, a BA in Philosophy and English and a PhD in Zoology. He was Honorary Secretary of the Irish Wildbird Conservancy (now BirdWatch Ireland) from 1977 to 1982 and is a BTO bird ringing permit holder. A weekly columnist on environmental topics with the Irish Examiner since 2002, he teaches at the Adult Education Department, University College Dublin, where he is known for his quirky and colourful lecturing style.
A former board member of Dublin Zoo and a former Governor of Fota Wildlife Park, he joined RTÉ's Mooney Goes Wild team in 1995.
Specialist interests include Mute Swan biology, oiled seabird rehabilitation and philosophy of Nature. Ornithological papers published in Waterbirds, Ringing & Migration, Biology & Environment, Wildfowl and Irish Birds. Engineering papers in the Proceedings of the Institution of Electrical Engineers (London), Networks 1995 (Budapest) and Technical Journal (Dublin).
Eanna ni Lamhna, Panellist & Entomologist
Eanna holds degrees in Botany and Ecology from UCD as well as the H. Dip. Ed. She started her working life in An Foras Forbartha where she was in charge of the Irish Biological Records Centre doing the initial work on mapping the distribution of Irish plants and animals in the 1970's and 80's. She has worked as a lecturer in DIT for the past 20 years teaching the principles of sustainable development to both post graduate and undergraduate students. She is a former president of An Taisce and is currently president of the Tree Council of Ireland. She is the author of several books on wildlife, the most recent being Wild Dublin (O Brien Press), and Wild Things at School (Heritage Council). Her distinctive Co. Louth accent makes hers one of the most recognisable voices on radio.
Terry Flanagan, Mooney Goes Wild Reporter
A trained biologist, Terry is the senior Science teacher in Moyle Park College and has been teaching there for 37 years now. He is also a senior Leaving Certificate Biology examiner. He is responsible for the setting up of Senior and Junior Science clubs in the College encouraging many students to follow a Science career. He has contributed enormously to wildlife organisations over many years. He is a past Secretary of the Institute of Biology (professional biologists in Ireland). Terry is presently the Science and Wildlife reporter on Mooney Goes Wild, and has been since the programme went on air.