NestWatch 2013 - Blue Tit, Fledged between 7:42am & 8:10am 24/06
The Blue Tit
Parus caeruleus
Meantán Gorm
The Blue tits are back! Watch the adult feed five young nestlings in the nest box in Derek Mooney's back garden. (Tuesday 14.05.19) The interior of nest box is designed to look like a thatched cottage and the Tit family love it.
For more information about Blue tits - Click Here
The Fox
This recording of the fox was made at Derek's home on Tuesday 14.05.19. The fox is regular visitor to Derek's back garden and likes nothing better than lie out on the granite paving and soak up the sun.
The Red Fox
Vulpes vulpes
Madra Rua
Urban Foxes - Are they Common?
Urban foxes are very common in Dublin. They are found throughout the city and suburbs. Foxes can be seen at night roaming Grafton St. and O'Connell St., with dens near Dáil Eireann. In the suburbs foxes do best in estates with large gardens.

Areas like Sandymount have very high densities of foxes but they are also found in industrial estates and in some council housing areas. These days Dublin probably has a similar density of urban foxes to English cities like Bristol or London.

I Thought I Saw a Puddy-Fox!
If you thought you saw a fox in your garden, then chances are you were right! In areas of Dublin where foxes are common most houses will be visited by a fox at some stage of the night. If they don't visit your back garden then they'll almost certainly trout through the front garden on their nightly explorations. If you see a fox in the garden… don't panic. Foxes are pretty harmless and they will run away if approached. However, as with all wild animals, never try to corner a fox as it may bite in panic. Often people are upset by the boldness of urban foxes. Some will not run away even when shouted at from a window, others can be seen strolling down public roads in broad daylight! This is because urban foxes have become habituated to the noise and smells of the city, if you approach them, however, they will run away.

Should I Feed 'My' Foxes and With What?
The answer to this depends on your motives. If you think the fox looks skinny and needs fattening, don't bother. Foxes are slinky little animals by nature and they are more than able to feed themselves, especially in a food-rich environment like Dublin. If, however, you want to attract foxes so you can watch them, then by all means do. BUT always place the food in a spot you can see from your window, that is well away from the house. Feeding foxes near the house is asking for trouble.

Foxes are inquisitive animals and an open door or window will be explored, it's not unheard of for foxes to take up residence inside houses or to become trapped in a basement or even an attic! Also never feed foxes by hand, someone will end up getting bitten and the foxes will pay the price.

You can feed foxes any type of food. They will eat meat, vegetables, fruit etc., scraps will do just fine. Don't over-feed them, remember a lot of your neighbours are probably doing the same thing.

I Have a Den in My Garden
A lot of urban fox dens are located in disused gardens or overgrown shrubberies. Foxes mate in January/February. At this time of year you may hear the vixen screaming in the night. Often these calls can be quite like a child and it's not unknown for the Gardai to be called out to investigate such screams!

In March/April the vixen gives birth to, typically, four or five cubs in the den. The cubs are born blind and have a chocolate coloured coat, at this stage they look very un-foxlike. Around June they emerge from the den looking like mini-foxes, with a coat like the parents. During the summer they will spend a lot of time above ground, lying up in bushes and long grass.

The cubs are playful and inquisitive, so expect flowerbeds to suffer a bit and toys, balls, shoes etc. to get chewed upon. From late September on the cubs begin to disperse to find their own territories and your garden will become peaceful once more.

How Do I Get Rid of Them?
Some people love them and others (especially keen gardeners) just hate them. Foxes may do damage to lawns and flowerbeds as they root around for grubs and insects. Try to remember that the foxes are getting rid of pests such as beetles, slugs and grubs as well as rats and mice. Try to be patient.

If you absolutely can't stand them then ask for professional advice rather than trying to solve the problem yourself. Never-ever try to poison your foxes with rat poison. This results in terrible suffering to the fox and you may find yourself on the wrong side of the law if found out.

Killing foxes will not solve the problem and you risk a terrible fallout with neighbours who may be feeding them. For every fox you kill, there are ten more in the neighbourhood waiting to move in, so you'll only get a few weeks relief at most. This is why councils in England gave up fox control, it cost a fortune to kill the foxes and it made little or no impact on the population.

One solution often offered by some welfare groups is to re-locate the foxes to the countryside. This may sound like a good idea, but it is cruel to the fox. A relocated fox will find itself in an alien environment, without a territory and will probably die as a result of the relocation.

Urban foxes (and, incidentally, urban hedgehogs) belong in the City. If you wish to get foxes out of your garden then it's best done using repellents. For more information: The Urban Fox Project Tel: 087 2977931.

Remember that even if you succeed in getting the foxes to move den, you will always have foxes passing through your garden. It is virtually impossible (bar electric fencing or a big fat Rottweiler) to keep foxes out of an entire garden. Noise and smell repellents will only work for a short time before the fox becomes used to it. You may be able to protect a small area of garden using smelly repellents, but even this may not work for long.

A fox ate my cat/gerbil/rabbit/hamster etc...
Often I get reports of foxes killing cats. Most are found to be untrue on further investigation. Foxes may indeed kill kittens or very old or ill cats (it's worth mentioning here that cats may kill fox cubs too). However, in the vast majority of cat-fox interactions the cat wins.

I've seen cats frightening foxes away from their meals through hissing and the odd well-placed scratch. Foxes may be found to be in possession of cat remains but these are most probably the scavenged remains of cats killed on the roads.

Foxes will kill rabbits, rodents and birds. I have heard of pet owners complaining of losing gerbil after gerbil to the local fox. If you know the fox is in the area then more fool you for re-stocking its dinner plate! The only safe way to keep small pets outside, where you have foxes passing through, is to build a fox proof run.

Ideally you should build a run that totally surrounds the hutch/living quarters and the feeding/exercise area. The run should be built from heavy chainlink fence or weldmesh (with chicken wire on the inside to keep the pets in). Chicken-wire alone will not keep a fox out. You should bury the chainlink to a depth of 12inches and roof the enclosure with the same chinking fencing. Otherwise keep the pets indoors.

Do Foxes Carry Disease?
The simple answer is yes, but probably nothing worse than an average dog or cat. The main exception to this is mange. Urban foxes suffer greatly from mange and it spreads quickly from fox to fox. Fox-mange can infect dogs but not cats. In very exceptional cases it may infect humans, but in all my years working with mangy foxes, I've never caught it.

Infected dogs can be successfully treated with injections and a medicated soap. Dublin vets are seeing an increased number of cases of dogs infected by fox-mange. Treating the foxes themselves is harder but it can be done successfully. A sympathetic vet is needed and the process involved baiting sausages or chicken with Ivomec and feeding this to the infected foxes. The success rate is quite high but it requires time and patience to ensure the medicine only gets to the infected foxes.

Do Other Irish Cities Have Urban Foxes?
Yes, foxes have been reported from Belfast Cork and Shannon.

A Fox Bred With My Dog.
No chance mate! Foxes and dogs have different numbers of chromosomes and are incompatible for breeding.

I found a fox cub... What Do I Do?
Unless it is in immanent danger (e.g. on the road) then leave it be, the mother will be near by waiting for you to go. If it is in danger then move it to a safe place near by and leave it, the mother will find it when she returns. If you find a cub and are sure it has been orphaned (e.g. if you find the dead vixen close by or the den is in the garden and you haven't seen the vixen for a long time) then call the Urban Fox Project or the DSPCA.

Never be tempted to raise a fox yourself, they are a lot of work and the smell will decimate your circle of friends to just those with chronic nose blockages or who work in a piggery!
Second Chance Sundays
Over the coming weeks, we'll be giving you another chance to hear some of our Mooney Goes Wild programmes uncovered from the radio archive here in RTÉ. Please tune into RTÉ Radio 1 on Sunday nights at 6pm. Click the links below for more information.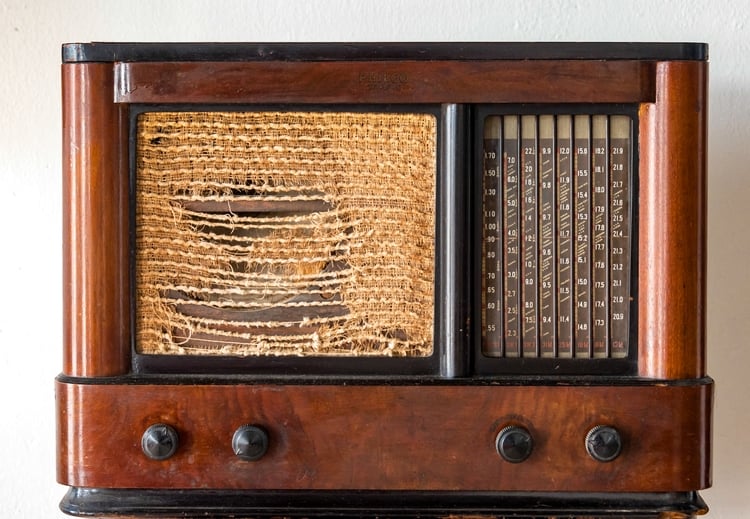 24th March 2019, (6pm), The Dance of the Cuckoos - Mooney Goes Wild Special
31st March 2019, (6pm), The Blue Whale - Mooney Goes Wild Special
07th April 2019, (6pm), Feathers - Mooney Goes Wild Special
14th April 2019, (6pm), Bergen Whale - Mooney Goes Wild Special
21st April 2019, (6pm), Sparrows - Mooney Goes Wild Special
28th April 2019, (6pm), Wildlife Film Makers - Mooney Goes Wild Special
05th May 2019, (6pm), The Common Swift - Mooney Goes Wild Special
E-mail: mooney@rte.ie Facebook: facebook.com/rtenature Twitter: @NatureRTE

CLICK HERE if you are trying to watch on a mobile phone or tablet
The Blue Tit
Parus caeruleus
Meantán Gorm
General biology
Length: 12 cm.
Weight: 10-13 grams.
Wingspan: 18 - 20 cm. Life span: 2-.3 yrs
The Blue tit is the most common resident tit over most of Europe, especially in the west. They are typically woodland birds but have adapted well to living in close association with man. They are common, colourful, noisy, tame birds.
They have a multitude of local names including: Tom tit, Blue cap, Tit mouse and Blue bonnet. They are the only tit species with a blue coloration.
For a long time, tits were collectively known as tit mice. The name arose from two words: Tittr, an old Icelandic word meaning small and Mase, an old English word for small bird.
The wings are pale blue with a single white wingbar. The back is a greenish colour. The under parts are yellow with a neat dividing line on the centre of the breast. They have a blue crown and white cheeks with a black eye-stripe. The bill is short, the wings are round and short and the tail is also short.
Although woodland birds, the blue tit is one of the first birds to make use of food supplies provided in the garden and have since become a favourite of those who feed birds in the winter.
Interesting Facts
In the late 1920's in Southampton, Blue tits learned to remove the caps of milk bottles and drink from the bottle. This was to get at the cream at the top of the bottle. It's not the milk they were after. The tits lack the enzyme to digest lactose. Drinking milk in fact causes tits to suffer diarrhoea! The milk (full milk) had cream at the top. This cream has no lactose. It is digestible and is very energy rich. The habit spread to London in 1935. Many's a blue tit fell into the bottle and met it's end! With the introduction of semi-skinned and fat free milk and with the decrease of doorstep milk deliveries, this delightful activity of the blue tits has become a part of folklore.
Blue tits have yellow breast feathers. To maintain this colouring, they need to eat certain caterpillars that consume carotene loaded plant leaves. The more of these caterpillars they eat, the more intense is the yellow coloration. Females tend to choose mates with the brightest yellow breast feathers and at this time of year, you may notice courtship feeding, that is, the male bringing food (generally a fat juicy caterpillar) to the female.
Breeding
The female chooses her mate and nest site. The breeding season starts about early April. In the 3 weeks before egg laying the female increases her weight by at least half (with the help of the male). As the nest takes shape, the female forms the deep cup by wriggling and turning around in it, while she continues to build up the sides. As egg laying commences, she produces almost her own weight in eggs - laying one egg a day for 12 days or so.
Incubation begins after the last egg has been laid. Egg laying starts generally the last week of April. Generally blue tits have only one clutch. This is set to coincide with the abundance of caterpillars of a particular insect species on which they depend.
The eggs take about 14 days to hatch. After hatching, the adults will make about 400 daily visits between them for the first few days. This number will rise to 1,000 or more visits per day prior to the young leaving the nest. They collect the caterpillars mostly from Oak leaves. At this time, the adults feed on only the smallest caterpillars themselves, leaving the largest ones (with the most energy) for the babies in the nest. because off the huge amounts of caterpillars they take, they are extremely effective pest controllers in the garden.
Nesting success is high once the young birds remain within the nest, but this all changes after the young leave the nest. Anything up to 90% mortality can now be expected. The young fledge at about 20 days and the main predators are sparrow hawks, magpies and especially cats.
Some things you may not know
- Blue Tits nest in holes on trees or in walls but will readily use other, man-made objects. In Ireland at the moment, birds are nesting in several post-boxes and in traffic lights at busy junctions.
- Blue Tits seem to have benefited from the 'smoking ban'...many bars have erected wall mounted ash trays for their smoking customers and Blue Tits have discovered these. In Britain, many pubs have had to ask their customers not to stub out their cigarettes in these ashtrays because families of Blue Tits have settled into these mad-made nest holes!
- In France it has been discovered that when Blue Tits nest in places that have strong odours, they will frequently create 'perfumed nests' by bringing lavender and mint leaves into the nest creating an aromatic environment for their young (only French birds would do this!!!)
- Blue Tits have only one family each year and invest all of their time and energy into raising that one brood. If food is scarce or the weather bad, many chicks will perish. Blue Tits are small, short-lived birds so, for many birds, they may only have one opportunity in their lives to pass on their genes.
- A pair of Blue Tits will feed as many as 15,000 flies or caterpillars to their young in a three week period....no need for pesticides when you have a pair of Blue Tits around.
- Unlike many bird species, both male and female are almost identical...the male is slightly brighter, especially on his crown. That blue crown glows in ultra-violet light and, remarkably, Blue Tits see the world in ultra-violet.
- When a chick leaves the nest, it will be only three weeks old. It will be looked after for about two weeks but at the tender age of just five weeks old; it will have to fend for itself.
- In the time when 'the milkman' delivered bottles of milk to our doorsteps, Blue Tits discovered that if you pierce the top of the milk bottle, you can get a drink of the cream which always came to the top. This was first done in Britain back in the 1940's and by the late 1960's Blue Tits in Ireland had learned how to do this. It is considered that this knowledge was passed on through the generations and was a 'learned behaviour'.
- Blue Tits are considered to be very intelligent and have solved complex obstacles and puzzles in order to get to peanuts in feeders
BirdWatch Ireland
The primary objective of BirdWatch Ireland is the protection of wild birds and their habitats in Ireland through the efforts of our staff, members and volunteers alike.
Click here for more information
Airspeed Telecom
Airspeed Telecom have been providing high speed broadband solotions for NestWatch sites throughout Ireland since 2006.
Click here for more information...