Miriam Meets... Sunday 17 March 2013
Thank you for listening to Miriam meets.... and thanks to our guests who contributed so generously to the series.

We are taking a break for a while but remember, you can listen back to any of our programmes on-line, accessed through the calendar on your right.

And we are looking forward to meeting again.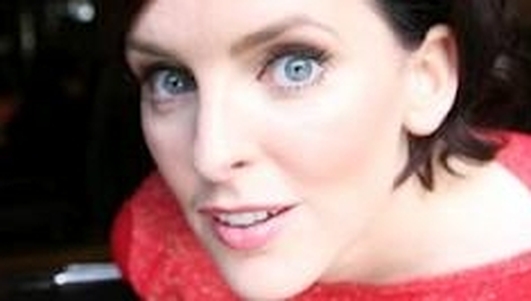 Miriam meets... Julie Feeney and Cormac de Barra
Miriam O Callaghan interviews composer and singer Julie Feeney and her friend, the harpist Cormac de Barra.
They recall their first meeting when they were both working with Moya Brennan. This lead to a more extensive collaboration between the two of them as Julie wanted a musician and singer to tour with her. They describe the places that they have been, including this years Irish party at the Oscars.
Cormac grew up in Dublin in a family steeped in traditional harp music and the Irish language. Julie grew up in rural East Galway where she learnt classical music. Both decided to forego other professional careers in order to pursue a career in music.
Julie tells Miriam of her interest in family history and how it has inspired songs on her current album Clocks. They discuss performance and the power of song to move an audience.
They remain friends and fellow musicians.
They are travelling to New York, Julie is working on an opera and she is playing the National Concert Hall with the RTE Concert Orchestra on August 9th
Keywords

If you require a CD copy of this programme please e-mail tapes@rte.ie. Transfer fees and terms and conditions apply.