Miriam Meets... Sunday 3 February 2013
Thank you for listening to Miriam meets.... and thanks to our guests who contributed so generously to the series.

We are taking a break for a while but remember, you can listen back to any of our programmes on-line, accessed through the calendar on your right.

And we are looking forward to meeting again.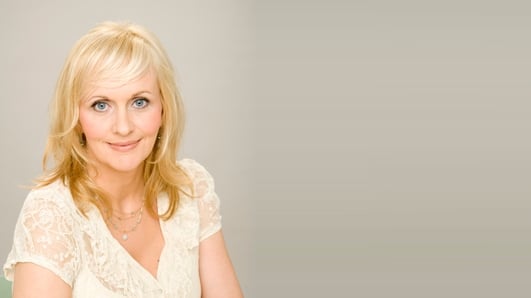 Miriam Meets...Roisin and the late Eamon de Buitlear
To mark the life of the late Eamon de Buitlear we broadcast once more our interview with Eamon and his daughter Roisin. Here is the information from the original broadcast on 20th December 2009.
Miriam Callaghan's guests this Sunday are famed musician, broadcaster, author and former Senator Eamon De Buitlear and his daughter Roisin.
In this deep and revealing interview Eamon reflects back on his passions in life and experiencing The Pipers' Club with the likes of his muse Seán Ó Riada, Seamus Heaney and Paddy Moloney, founding Ceoltóirí Cualainn, being Father Aide de Camp to President Douglas Hyde and making numerous wildlife documentaries. Miriam also talks to Eamon about a role he undertook later in life with just as much passion - being appointed a Senator by Charles J. Haughey, although he initially accepted with some serious reservations.
Roisin and Eamon talk candidly about their relationship and how their mutual love and fascination with Irish culture had shaped them. Talking about her childhood Roisin recalls time spent with the greats of Irish arts, music, theatre and literature visiting her home in the Delgany Valley – Seamus Ennis, Seamus Heaney, Paddy Moloney, Thomas Kinsella and the late Ciarán Mac Mathúna. Roisin has followed her father's creative path in life in designing artistic pieces of work through glass blowing. Roisin's work can be seen all over Ireland – including the Blasket Island Interpretative Centre and in many private collections at home and abroad.

If you require a CD copy of this programme please e-mail tapes@rte.ie. Transfer fees and terms and conditions apply.