Miriam Meets... Sunday 27 January 2013
Thank you for listening to Miriam meets.... and thanks to our guests who contributed so generously to the series.

We are taking a break for a while but remember, you can listen back to any of our programmes on-line, accessed through the calendar on your right.

And we are looking forward to meeting again.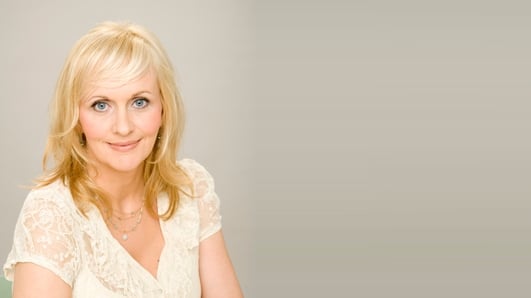 Miriam Meets...
Miriam O'Callaghan interview Eilis O'Carroll and her partner Marian O'Sullivan.
Both women explain to Miriam how they met at a lesbian support group in Cork. Eilis had just returned from England and was looking for friendship, Marian had just been made redundant and at forty nine years old was trying to figure out what she wanted from the rest of her life.
They explain to Miriam their different experiences of realising that they were lesbian and their experiences of coming out. Eilis was married with two sons and living in England when she fell in love with a woman and her marriage fell apart. Marian always realised that she was different but it was only after the death of her parents that she began to live as a lesbian.
Both women now work together. Eilis has become an actress after a lifetime working as a brewery rep. She plays the role of Winnie in Mrs Brown's Boys, starring her brother Brendan O'Carroll. Marian spent most of her career working in an accounts department before being made redundant. She is now a stage manager with the Mrs Brown's Boys touring shows. More recently, Eilis has starred in her own critically acclaimed one-woman show Live, Love, Laugh.
They chose Mika Grace Kelly; Imelda May Kentish Town Waltz; Marian Anderson Softly Awakes My Heart and Mungo Jerry In the Summertime

If you require a CD copy of this programme please e-mail tapes@rte.ie. Transfer fees and terms and conditions apply.